On the Other Hand: Ten Minutes of Torah
Subscribe to URJ President Rabbi Rick Jacobs' weekly podcast.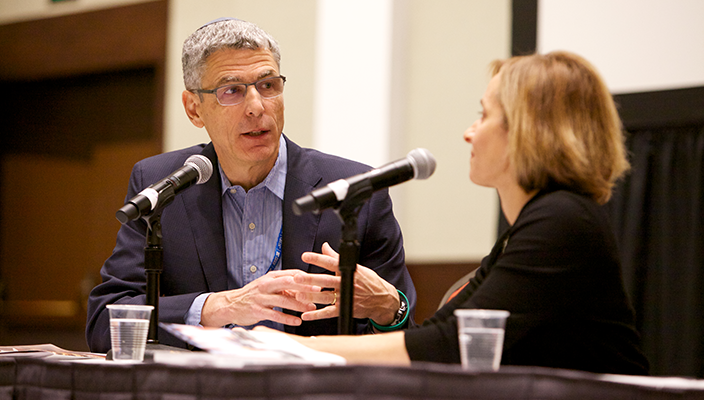 Description

Tune in to hear Rabbi Rick Jacobs, President of the Union For Reform Judaism, offer divrei Torahd'var Torahדְּבַר תּוֹרָה"Word(s) of Torah." (pl. divrei Torah). A brief oral teaching to the congregation which explores themes of the Torah portion or other Jewish content. In many communities, a child celebrating b'nai mitzvah (bar/bat mitzvah) will prepare and deliver an original d'var Torah during the worship service. (insights into the weekly Torah portion) to help open up Jewish thought and its contemporary influence on your life. Subscribe now and find transcripts in the episode pages below.