Image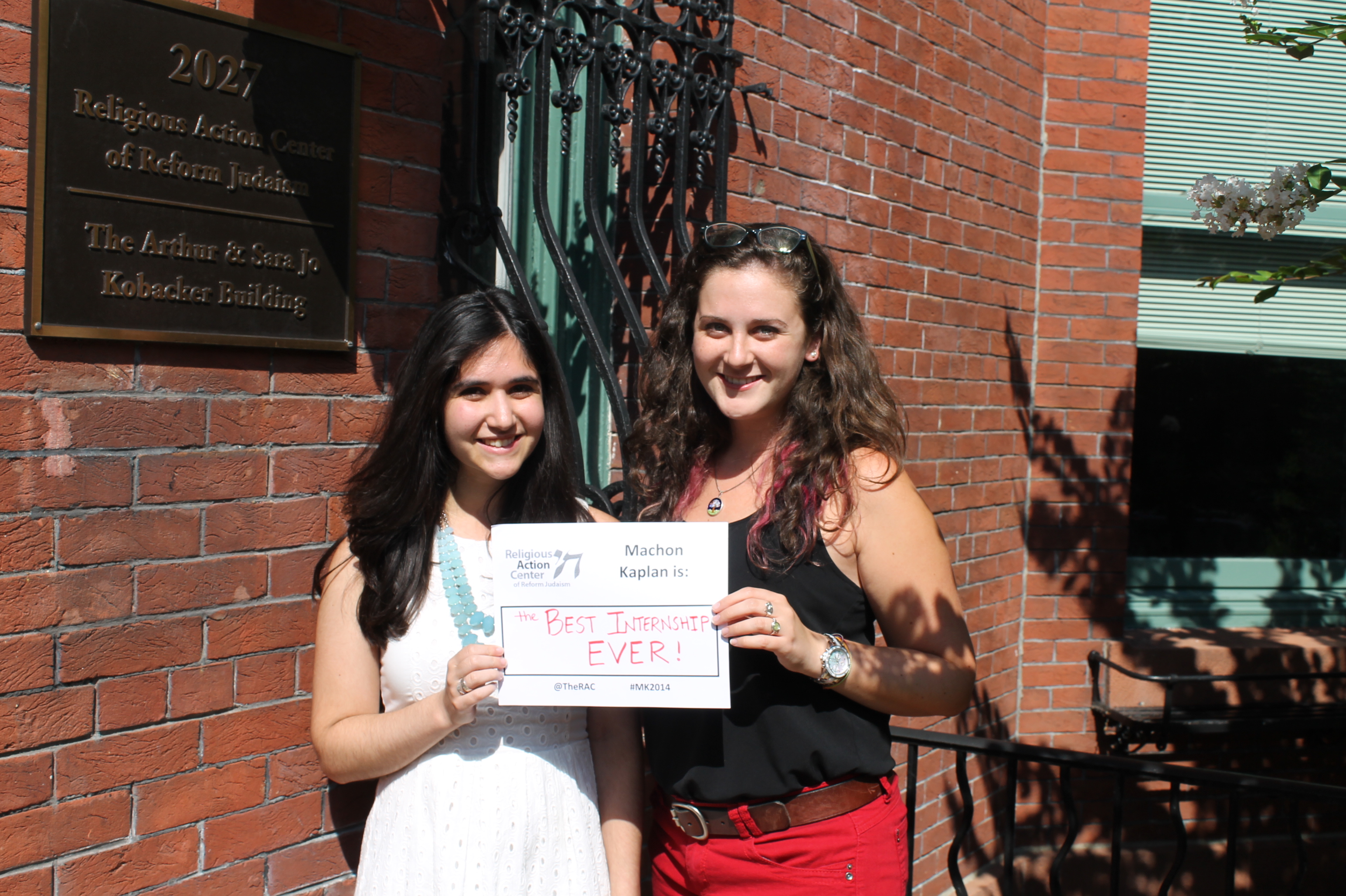 Internships at The Religious Action Center of Reform Judaism
The Religious Action Center of Reform Judaism (RAC) is seeking part-time interns
Internship applicants for the Fall term will be considered over the summer.
Internship applications for the Winter or Spring terms will be considered in the fall.
The Religious Action Center of Reform Judaism is the Washington, D.C. office of the Union for Reform Judaism and the Central Conference of American Rabbis, representing 1.5 million Reform Jews and 1,800 Reform rabbis in over 900 congregations throughout North America. Located in Dupont Circle, the Center represents the Reform Jewish Movement to Congress and to the Administration; develops extensive legislative and programmatic social action materials for the Reform Movement; and trains nearly 2,000 Jewish adults, youth, rabbinic and lay leaders each year in social justice work.
Intern duties could include:
Assisting in public relations, communications, and marketing efforts
Assist Leadership Developement Department with preparation for our L'Taken and other seminars
Helping to write content for RAC's website www.rac.org and publications
Researching on a variety of issues
Attending press conferences & events
Working on database and list management
Intern requirements:
Strong writing and communications skills
Experience in using Microsoft Office programs (Office, Word, Excel)
Strong proofreading and editing skills
Energetic, self-motivated and detail-oriented
Any computer/internet programming skills will be considered an asset, but are not required.
The position(s) requires a commitment of at least 9-15 hours per week, but those hours are flexible.
We accept internship applications on a rolling basis. When filling out the application, please indicate your preferred area of internship. 
If you have any questions or would like further information, please contact Sara Barrack at sbarrack@rac.org or at 202-387-2800.