Image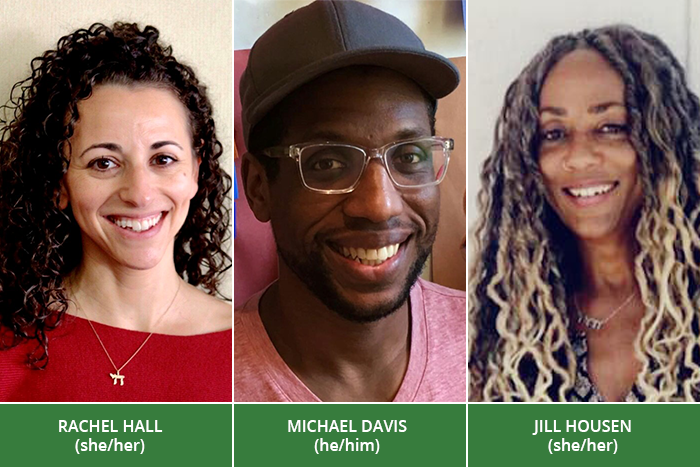 We are excited to offer a 4-session training series for those interested in starting (or continuing) the essential work of incorporating REDi practices & principles into your community (including online/physical spaces, youth/adult programming, religious school, High Holiday planning, membership outreach & more).  *Please note that session 1, Racial Equity, Diversity, & Inclusion (REDI) 101, is a standalone workshop, open to anyone & everyone, which you can select in the registration*

This series will provide you with the opportunity to learn how to create a REDI Working Group focused on utilizing the URJ Congregational (or Camp) Assessment, so that you can identify both short & long term goals & establish action plans towards creating an inclusive community for individuals & families from a wide range of marginalized backgrounds.   

This training will consist of four 90-minute live sessions. Please note that anyone joining us for this series will be asked to commit to attending all four sessions, as each session builds upon the previous one.  This will be an interactive training, so please plan on being an active participant.   

Session 1: Wednesday, July 27, 2022, 3:30-5 PM ET
REDI 101: An introduction to core REDI concepts and practices.  

Session 2: Wednesday, August 3, 2022, 3:30-5 PM ET
Setting up your REDI Working Group & how to get started: Learn how to ensure you have the right people in the "room" & how-to incorporate REDI practices throughout all of your meetings.  

Session 3: Wednesday, August 10, 2022, 3:30-5 PM ET
Utilizing the Community Assessment: Learn how to best utilize this tool & create a safe environment for all participants.  

Session 4: Wednesday, August 17, 2022, 3:30-5 PM ET
Bring your questions: This session will largely be a space for you to ask questions about the whole process. Hear from people that have run and/or participated in REDI Working Groups in their communities.
The hosts for this series will be Jill Housen (she/her), Michael Davis (he/him) and Rachel Hall (she/her).

Questions? Contact agreenberg@urj.org.
This event is part of the Every Voice, Every Vote Campaign.