Image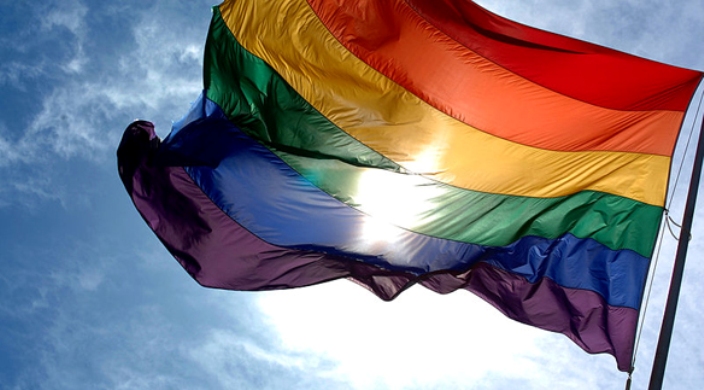 The following blog post is adapted from remarks given by Rabbi Jared Saks (Congregation Bet Ha'am, South Portland, Maine) at the Faithful Majority Campaign Launch webinar on March 10, 2022.
Good afternoon. My name is Rabbi Jared H. Saks. I serve as the spiritual leader of Congregation Bet Ha'am in South Portland, Maine, which is affiliated with the Union for Reform Judaism. I am honored to be here today and to share that seventy-five percent of Mainers of faith support legislation to protect LGBTQ+ people from discrimination.
When I was growing up, my parents, both public school educators, would take my brother and me on educational family road trips. We'd drive from New Jersey to places like Gettysburg, Boston, Harper's Ferry, and Washington, DC. On each of these trips, my parents came prepared with games for my brother and me to play in the car. We'd see how many different states' license plates we would spot. We'd play car bingo. Now, when my husband and I travel with our 6-yearold son, there's another game we get to play. It's called "Are we protected in this state?" When we drive from our home in Maine to see family in New Jersey, Pennsylvania, Iowa, or South Carolina, or when we take a road trip anywhere in our nation, the act of simply crossing a state line may result in a loss of nondiscrimination protections because we are part of the LGBTQ+ community.
Road trip games are usually fun. This one is not, because it reminds us of the simple fact that the LGBTQ+ community still faces discrimination in many aspects of day-to-day life. Most states lack comprehensive nondiscrimination laws that protect the LGBTQ+ community and federal civil rights laws lack protections for sexual orientation and for gender identity. Unfortunately, recent years have shown us that it's not just a lack of protections that threatens LGBTQ+ people. In 2021 alone, more than 250 anti-LGBTQ+ bills were introduced in 31 states, with 10 states enacting such legislation. 2021 was the deadliest year for trans and non-binary people with transgender women of color targeted even more than others.
As a rabbi and as a practicing Reform Jew, these statistics horrify and sadden me. We can do better. Judaism teaches that each person is created b'tzelem Elohim, as an image of God, and that the value of human dignity is so great that it supersedes any negative commandment - the "thou shalt nots" - in the Torah. I advocate for nondiscrimination protections for the LGBTQ+ community not in spite of my faith, but because of it, and I know countless Mainers of faith, from many faith traditions, who feel the same way.
LGBTQ+ equality is a central value of Jewish tradition. There are hundreds of references in rabbinic texts dating back two millennia that affirm the existence of at least six genders. When the Torah states in Genesis 1:27 that "God created the human being in God's image… male and female [God] created them." The text does not mean only men and women, but rather everything in between, as well. My professor and teacher, Rabbi Margaret Moers Wenig teaches, "Men, women, and every possibility in between were created simultaneously. This verse is a merism, a figure of speech in which a totality is expressed by two contrasting parts (e.g., 'young and old,' 'thick and thin,' 'near and far.')." To say that God only created male and female would be to say that God also only created day and night, but not dusk or dawn, since the text does not reference those times. If day and night, light and dark are merisms in the biblical text, then so, too must be male and female.
But beyond this understanding of gender identity through a Jewish lens, our tradition also demands that we protect the most vulnerable. Throughout our texts we are reminded time and time again to protect the widow, the orphan, and the stranger - the biblical community's most vulnerable people - because we know what it is like to be vulnerable, having been strangers in Egypt. We have a moral and religious obligation to extend protections to the most vulnerable today, to trans and non-binary youth, to LGBTQ+ people of color, and to every American who has to play the "Are we protected in this state?" game.
I am grateful for my Senator Angus King's co-sponsorship of the Equality Act, indicating his support for nondiscrimination protections. In the past, Senator Susan Collins has cosponsored the Equality Act and I call on her today to do so again now. In the past, Senator Collins has worked with Senators Jeanne Shaheen of New Hampshire and Sheldon Whitehouse of Rhode Island to introduce bipartisan legislation to abolish discrimination against LGBTQ+ citizens during the federal jury selection process, but that is only the beginning. Saving the lives of our youth is not a partisan issue. But it is an issue of faith. And my faith demands that we extend protections to save the lives of our LGBTQ+ children, friends, and neighbors. Our rights should not be dependent upon where we live or where we find ourselves in this country. It's time to end the "Are we protected in this state?" game. Thank you for your time.
As part of the Faithful Majority - 69 percent of religious Americans - who support LGBTQ nondiscrimination protections, urge your Senators to pass the Equality Act.
Here are some more steps you can take to learn more and take action for LGBTQ+ rights:
Related Posts
Image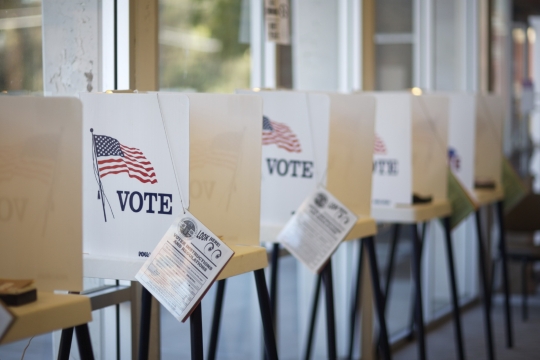 With 2023 in full swing, leaders and officials at every level are setting their agendas and priorities for the coming year. We continue to be proud of the power we built and mobilized in 2022 as a Reform Movement as we gather to set the agenda for our work in 2023.
Image
January 22nd will mark 50 years since the Roe v. Wade decision and the first anniversary since the Supreme Court overturned Roe last summer, paving the way for states to ban abortion and restrict other critical reproductive health services.
Image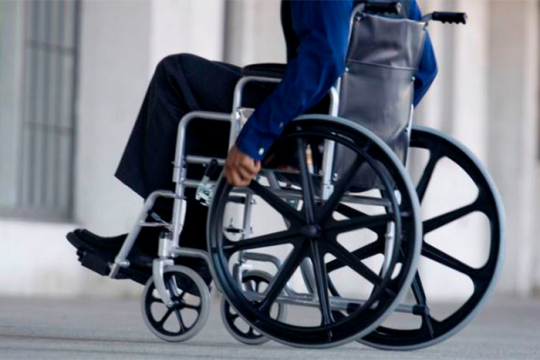 The Religious Action Center is excited to continue our partnership with the Jewish Federations of North America as hosts of the annual Jewish Disability Advocacy Day (JDAD) on February 15th at 12 PM ET. Registration is officially LIVE!