Image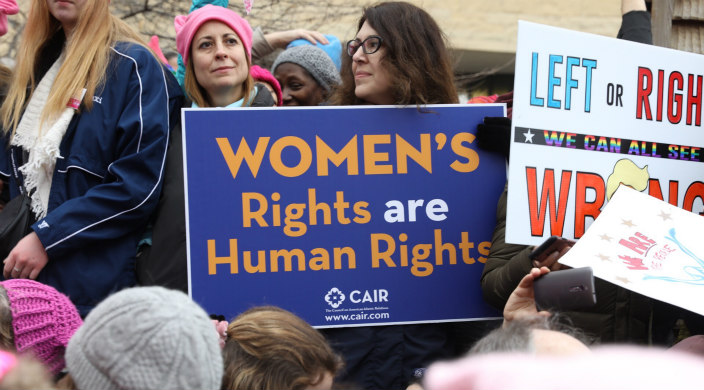 Women's History Month, an annual March observance, is an opportunity to highlight powerful women who fight against injustice and to reflect on the political, cultural, and socioeconomic achievements of women worldwide.
March 8: International Women's Day
International Women's Day was established in 1910 by Clara Zetkin, a Jewish labor and women's rights activist, to recognize women's contributions and promote women's suffrage. Seeds were first planted for the celebration in 1908, when a group of 15,000 women marched in New York City to demand better working hours, pay, and the right to vote.
March 10: National Abortion Provider Appreciation Day
National Abortion Provider Appreciation Day is a day of gratitude and celebration of fearless, compassionate abortion providers. It was started to honor the life and work of Dr. David Gunn, a provider who was killed by an anti-abortion white supremacist in 1993.
With anti-abortion rhetoric, stigma, and restrictions escalating across the United States, providing abortions has become more challenging than ever. Despite the risks, harassment, and threats of violence, abortion providers continue to show up and provide lifesaving healthcare. This month, take the time to show your gratitude to abortion providers for their tireless care and commitment to providing patients with the care they need. Urge your members of Congress to support the Equal Access to Abortion Coverage in Health Insurance (EACH) Act to repeal the Hyde Amendment, which prohibits federal health insurance coverage of abortion, disproportionately impacting low-income individuals and limiting their access to abortion services.
March 15: Equal Pay Day
Equal Pay Day raises awareness of the gender pay gap. On average, women in the US currently make 82 cents for every dollar earned by men. This disparity is far greater for women of color: Black women make 63 cents for every dollar earned by their white, male counterparts; Native women make 60 cents; Asian American and Pacific Islander women are paid as little as 52 cents; and Latina women make 55 cents for every dollar paid to white, non-Hispanic men.
Urge the Senate to pass the Paycheck Fairness Act, which would deter pay discrimination by closing loopholes in the Equal Pay Act of 1963, helping to break harmful patterns of pay discrimination and strengthening workplace protections for women.
March 16-17: Purim!
Against the backdrop of Women's History Month, it is only fitting to celebrate the contributions of the ancient role-models, Queen Esther and Queen Vashti. In the ancient Persian world where women were relatively powerless, each demonstrated defiant and committed strength: Vashti in refusing an order from the King, and Esther in using her position to thwart the attempted genocide of Persian Jewry. The Purim story also demonstrates the importance of male allyship: throughout her efforts to save her fellow Jews, Esther received the vital support of her cousin Mordecai.
In the spirit of Queens Vashti and Esther, who took risks and stood up for justice, and the powerful women who paved the way before us, we must remain motivated and inspired to speak up against injustices, amplify the voices of those most impacted, and advocate for policies that advance gender equity.
Here are some additional actions you can take to celebrate Women's History Month:
If you would like support in prioritizing REDI in your community, please see the resources below:
Pursuing Justice with the RAC (April 2022)
"Justice, Justice, you shall pursue," commands the Bible. Discover how the "pursuit of justice" is woven throughout Judaism in this upcoming three-part series. Explore spiritual approaches to engaging with the work of making the world a better place. Consider models for your own individual and communal social activism. Registration is live! Learn more and register for the series.
Audacious Hospitality
Audacious Hospitality is the Reform Jewish Movement's focused effort on Racial Diversity, Equity, and Inclusion (REDI) work. Learn more about the work of Audacious Hospitality, and find our Audacious Hospitality team's carefully curated resources here, for use by congregations, Jewish communities, families, and individuals.
Related Posts
Image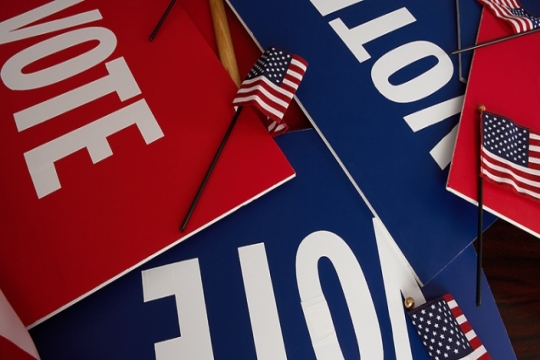 On Tuesday evening, we launched the Reform Movement's Every Voice, Every Vote campaign, our nonpartisan initiative to strengthen democracy by encouraging and protecting voter participation. As if this effort was not urgent enough already, the leaked draft Supreme Court decision in Dobbs v Jackson Women's Health Organization made clear that every issue of importance to our Movement is on the ballot this year, including abortion rights.
Image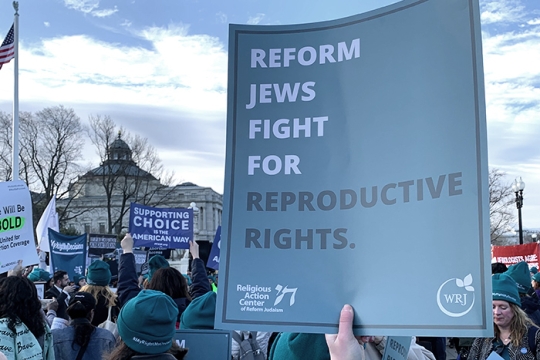 Even as we knew the Supreme Court was likely to undermine and even overturn abortion rights, to see the words in print in last night's leaked draft decision in Dobbs v. Jackson Women's Health Organization is shocking and painful. Here's how you can take action now.
Image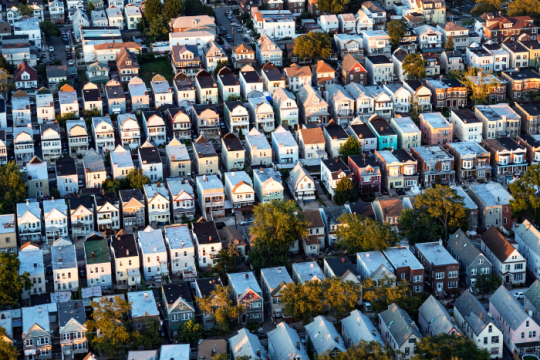 Last month, the Illinois legislature passed HB 2775, a bill that would end source of income discrimination in housing. Working across lines of difference as a member of the Illinois Coalition for Fair Housing, RAC-IL is proud to have played a key role in this successful campaign, which makes Illinois the twentieth state in the country to pass protections against income discrimination in housing. Governor J.B. Pritzker is expected to sign the bill in the coming weeks.