Image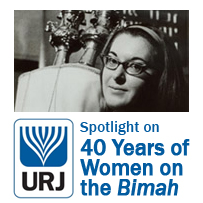 The author of this post, Barbara Lerman-Golomb, is a member of the Commission on Social Action of Reform Judaism.
I never defined myself as a feminist. Then about 10 years ago I began writing a semi-autobiographical children's novel about being the lead singer in a rock band when I was in fourth grade (it's true). Through the various stages of revision, it occurred to me that at its core, my book is about prejudice, injustice and equality, particularly as it relates to girls. My protagonist has to deal with the sexist notions that were commonplace in the late 1960s, including a litany of things girls should and shouldn't do. Towards the end of the book, she leads a sit-in demanding that girls be allowed to wear pants to school, a battle I also fought as an elementary school student. Maybe it's because I have two older brothers and felt that I was capable of doing anything they could do, but from the depths of my subconscious, I was writing a feminist manifesto. Who knew? A few years later as I stood on the threshold of becoming a bat mitzvah, I was keenly aware of the fact that as a girl at my Conservative synagogue, it was all right for me to be 12, while the boys were always 13; my service would be on a Friday evening not a Saturday; and instead of chanting a Torah portion, I would chant the Haftorah, or "half Torah," as I understood it—adding insult to injury. Acutely aware of the many injustices Jewish girls faced, I insisted that both of my daughters' baby namings be on the eighth day, like a bris, since not surprisingly there didn't seem to be any protocol for a baby naming. When they became B'not Mitzvah, my daughters created their own tallitot and kippot, which they wore on the bimah as they led the service. I have always appreciated the efforts the Reform Movement has made towards gender sensitivity. I don't have much patience for a Judaism that leaves the matriarchs out of the history books and liturgy. I just don't get it. How would any of us be here without them?
I stand on the shoulders of several generations of strong, determined women (and supportive men, especially my father and husband). From the time my mother was a high school student in the early 1940s, there was no doubt in her mind that she could raise a family and have a career. She even owned her own business when most women weren't in the working world. My paternal grandmother held the family and household together, while my grandfather was out protesting for workers' rights as a union organizer for the garment workers. My maternal grandmother was an equal partner to my powerhouse grandfather, a local political leader and magistrate in Philadelphia. Together, they were driven to make conditions better for those without a voice. Among her public service roles, my maternal grandmother served on a social welfare committee that was part of President Truman's Commission on Civil Rights to end segregation and break down the barriers that were keeping African Americans and Jews from purchasing houses in certain "restricted" neighborhoods. Since I was a young child, I have had a penchant for fairness, instilling in me the courage to speak up often when it wasn't the popular thing to do. I believe my actions are guided by my genetics by virtue of being Jewish. I've tended to get involved in issues where women have been the initial driving force. I spoke out publicly as a coordinator for the Million Mom March, the national campaign advocating for gun safety legislation and an end to gun violence. I have stood up against the many assaults on women, including among the masses at the March for Women's Lives, to safeguard reproductive rights and women's health. And I have battled countless threats to our natural environment in an attempt to educate and create healthier, more sustainable communities. I am proud that the Reform Movement has been on the frontlines of issues concerning human health, justice and equality, particularly for the most vulnerable in our society. It's what has sustained me as a Jewish woman.
But while we've gone way beyond girls fighting for the right to wear pants to school, when it comes to women's issues, sadly, it feels like it's been one step forward and two steps back. To me, real progress would mean that women would no longer need to be included in the term "vulnerable populations" or to self-identify as "feminists," but simply as citizens. I am well aware of the responsibility I carry as the mother of daughters—engaged young adults—who are involved in the Reform Movement in their own right. I am confident that when the time arises for them to act, they are genetically predisposed to not stand idly by.
Barbara Lerman-Golomb is the Social Responsibility Consultant for Jewish Community Centers Association of North America and a member of the URJ's Commission on Social Action and the URJ Eisner Crane Lake Board. She is an author, educator, educational materials designer, and former director of the Coalition on the Environment and Jewish Life (COEJL). Barbara writes a blog, A Life in Many Small Parts.
Related Posts
Image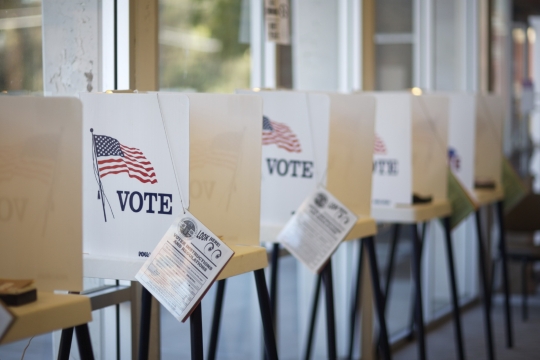 With 2023 in full swing, leaders and officials at every level are setting their agendas and priorities for the coming year. We continue to be proud of the power we built and mobilized in 2022 as a Reform Movement as we gather to set the agenda for our work in 2023.
Image
January 22nd will mark 50 years since the Roe v. Wade decision and the first anniversary since the Supreme Court overturned Roe last summer, paving the way for states to ban abortion and restrict other critical reproductive health services.
Image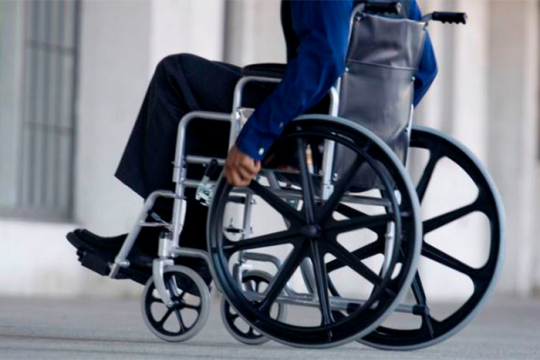 The Religious Action Center is excited to continue our partnership with the Jewish Federations of North America as hosts of the annual Jewish Disability Advocacy Day (JDAD) on February 15th at 12 PM ET. Registration is officially LIVE!