Image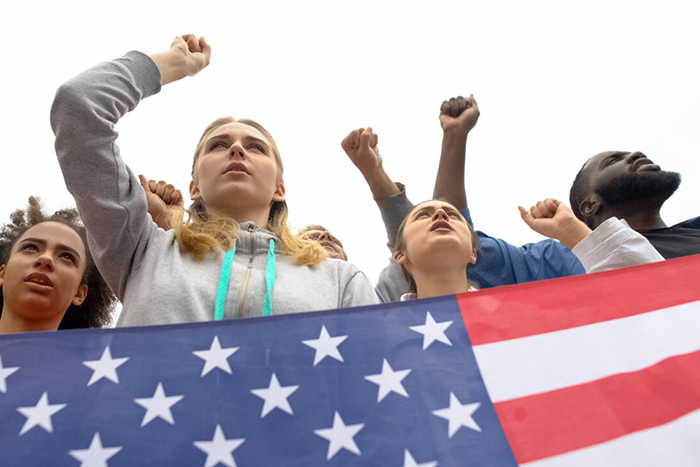 When President Lyndon Johnson signed the Voting Rights Act (VRA) into law on August 6, 1965, he declared the bill, "a triumph for freedom as huge as any victory that has ever been won on any battlefield." Indeed, passing the VRA had been a battle from the very beginning.
Why was voting rights legislation such a significant victory?
The disenfranchisement of millions of Black voters from their fundamental right to vote was an essential part of post-Civil War segregationist policy. States used nefarious policies like grandfather clauses, poll taxes, and literacy tests to make it impossible for Black Americans to even register to vote, let alone actually cast a ballot. Importantly, these policies were racially neutral on their face—the policies were racially discriminatory only in their impact, not their legal text.
Depriving Black Americans of their right to vote meant that Black communities lacked political representation, and therefore lacked influence over the governing decisions that impacted their daily lives. For example, Dallas County, Alabama, where Selma is the county seat, had no Black elected officials in 1965 despite the county population being 70 percent Black to this day. Thus, voter suppression was a critical cog in the crushing oppression of the Jim Crow south.
We should not be surprised then that the VRA was won through one of the most painstaking campaigns of the entire civil rights movement era.
When the Student Non-violent Coordinating Committee (SNCC) began a voter registration campaign in Selma in the fall of 1964, the political prospects of voting rights legislation were bleak. President Johnson's Democratic party had just won the reelection of a majority in the Senate, but a significant contingent of southern Democrats opposed voting rights legislation. Making the situation worse, many Republican senators opposed voting rights legislation because of their conservative approach to the federal government. So, eight months before the VRA was signed into law, sufficient support for voting rights legislation in Congress did not exist.
Fully aware of this reality, civil rights leaders embarked on a lengthy and difficult campaign to secure the support they needed in the United States Senate for what would become America's landmark voting rights legislation.
As recounted in the award-winning PBS documentary, Eyes on the Prize, SNCC organizers slowly and meticulously built the communal infrastructure they needed to create the dramatic events that unfolded months later as they crossed the Edmund Pettis bridge. This organizing created a disciplined community of activists ready to galvanize support for voting rights legislation. Even more importantly, SNCC, Dr. Martin Luther King's Southern Christian Leadership Conference, and other civil rights groups were actively organizing communities across the country to take part in the mobilization they knew was coming.
On March 7, 1965, John Lewis led a group of community members across the Edmund Pettis bridge to begin a march from Selma to Montgomery. They were met on the other side with breathtaking violence. The brutal beating that resulted earned the day the moniker Bloody Sunday. When the violence was broadcast around America that evening, organized communities across the country exploded in outrage and protest, calling on Congress to immediately pass voting rights legislation.
The Voting Rights Act was introduced on March 17, 1965 and was sent to President Jonson's desk on July 9. The relentless organizing of civil rights activists that had taken place over many months and years suddenly paid off.
In an emergency joint session speech to Congress, President Johnson noted, "actions and protest…have awakened the conscience of this nation." Later in March, Life magazine noted, "how public indignation, sweeping the country like chain lightening, can force a wise and necessary action that had been balked by partisanship and governmental apathy for nearly a hundred years."
Passing the Voting Rights Act of 1965 took nothing less than a massive groundswell of popular support for every American's freedom to vote.
Today, uprisings for racial justice and a flood of racially discriminatory barriers to the ballot box have once again stirred the moral imagination of many Americans. As a result, the United States sits at a crossroads for our democracy similar to the civil rights movement.
At the close of the Selma campaign, Martin Luther King reminded us, "The road ahead is not altogether a smooth one. There are no broad highways that lead us easily and inevitably to quick solutions. But we must keep going." The Reform Movement's 2021 Racial Justice Campaign is focused on continuing this work to strengthen and preserve democracy because we know that progress, especially racial justice, never comes easy. After the recent Supreme Court ruling— which has left what remains of the VRA on life support— and continuing efforts in nearly every state to erect deliberate, often racially discriminatory, barriers to the ballot box, it is critical that Congress pass the For the People Act to establish national minimum standards for federal elections and John Lewis Voting Rights Advancement Act to restore protections against discriminatory voting laws.
The passage of the Voting Rights Act of 1965 teaches us that if we want Congress to enact legislation to protect the freedom to vote, we must organize our communities to be part of a sustained movement for justice.
Here is how you can get involved in the Racial Justice Campaign:
Visit the Reform Movement's Racial Justice Campaign webpage to learn more and sign up for upcoming trainings and opportunities. 
Related Posts
Image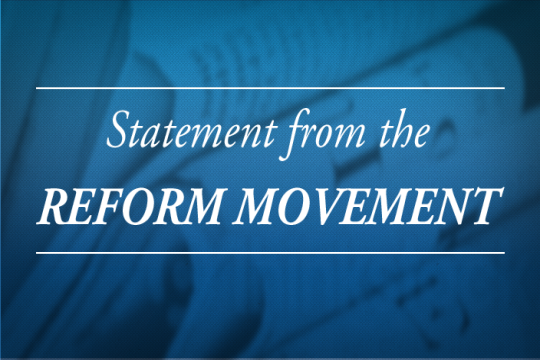 This is the cover note of a letter to the 118th Congress outlining the Reform Jewish Movement's policy priorities and urging all Members of Congress to join us in pursuit of a more just and equitable world.
Image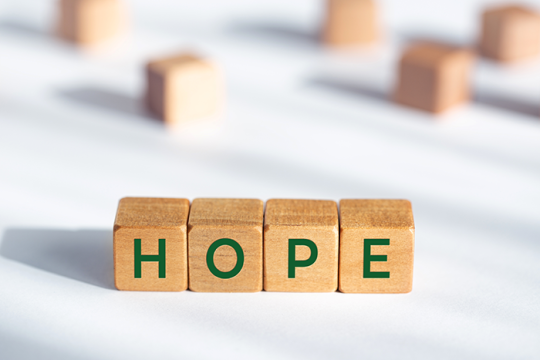 Thursday night's passage of a bi-partisan gun bill filled me with hope, even as the Supreme Court ruled against New York, which forces some states to actually loosen their gun regulations.
Image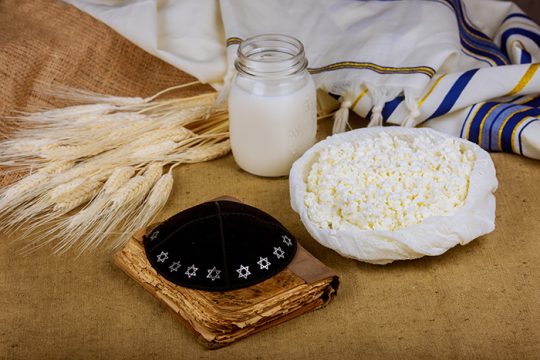 In honor of Shavuot and the Giving of the Torah, I have been spending some time reflecting on some of my favorite teachings from Jewish sacred literature, both those that resonate with me, and those that feel most important or most timely.