Image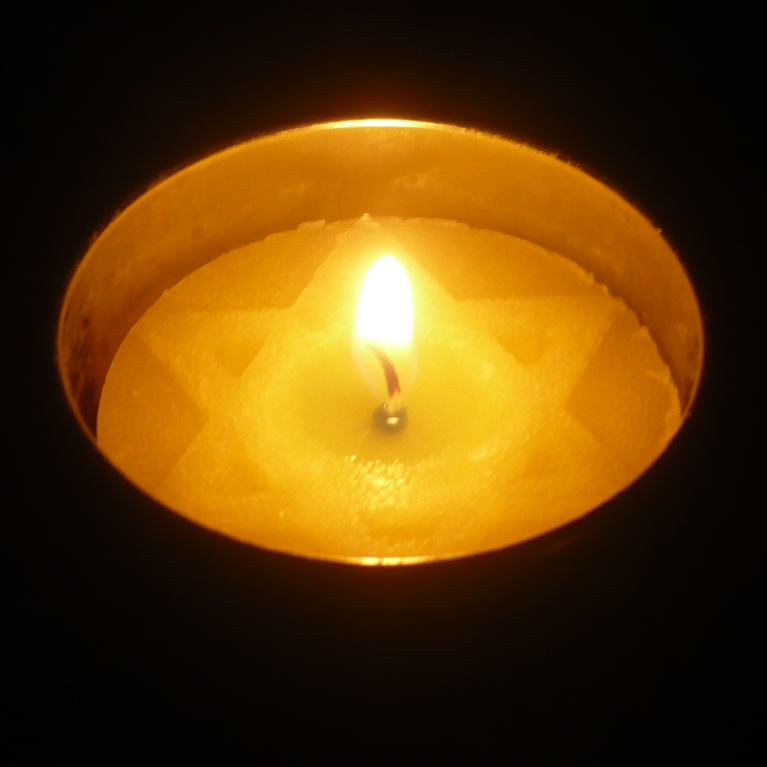 Rabbi Billy Dreskin is a rabbi at Woodlands Community Temple, a Reform Jewish congregation in Greenburgh, New York. Below is the sermon he gave on April 13, 2018 in observance of the nationwide Shabbat for Rohingya Rights.
A horrific story of the Holocaust to share with you. Many of you will know it. Young people might not. But it describes just one small, terrible moment during which only three people died, which was pretty benign for genocide. All you have to do is multiply this moment two million times, and that gets you six million Jewish lives murdered by the Nazis during World War II.
Here's the story.
One day when we came back from work, we saw three gallows rearing up in the assembly place, three black crows. Roll call. SS all around us, machine guns trained: the traditional ceremony. Three victims in chains— and one of them, the little servant, the sad-eyed angel.
The SS seemed more preoccupied, more disturbed than usual. To hang a child in front of thousands of spectators was no light matter. The head of the camp read the verdict. All eyes were on the child. He was lividly pale, almost calm, biting his lips. The gallows threw its shadow over him.
This time, the Lagerkapo refused to act as executioner. Three SS replaced him. The three victims mounted together onto the chairs. The three were placed at the same moment within the nooses. "Long live liberty!" cried the two adults. But the child was silent.
"Where is God? Where is He?" someone behind me asked. A sign from the head of the camp. The deed was done. Total silence throughout the camp. On the horizon, the sun was setting. "Bare your heads!" yelled the head of the camp. His voice was raucous. We were weeping. "Cover your heads!"
Then the march past began. The two adults were no longer alive. But the third, he was too light; the child was still alive. For more than half an hour, he died so slowly under our eyes. Behind me, I heard the same man asking: "Where is God now?" And I heard a voice within me answer him: "Where is He? Here He is—He is hanging here on this gallows."
The story appears in Night, a book written by Elie Wiesel describing his experiences as a sixteen-year old in Auschwitz. I first read Night when I was sixteen. Beyond the horror of that specific event, I often wondered deeply about Wiesel's question, "Where is God?" What did it mean that God was hanging on those gallows? Was God then dead? I'll come back to that.
First, come with me to a country that I imagine few of us have visited. It was once known as Burma. Today it's also called Myanmar. It sits between China and India, with neighbors that include Laos, Thailand and Bangladesh. Late this past August, Muslim militants in Myanmar staged coordinated attacks on 30 police posts and an army base. 59 insurgents and 12 members of Myanmar security forces were killed. It represented an escalation of a conflict that had been simmering there since October 2016. For about a year, military sweeps against these insurgents were frequently followed by allegations of serious human rights abuses. Of Myanmar's 51 million citizens, the treatment of approximately 1.1 million Muslim Rohingya had emerged as predominantly Buddhist Myanmar's most contentious human rights issue. At that time, Reuters had reported their concern that the conflict might spark even more aggressive army responses and trigger communal clashes between Muslims and Buddhists.
Within days (perhaps hours) of those 30 coordinated attacks, on Aug 25, 2017, the Burmese army embarked upon a massive and deadly ethnic cleansing campaign targeting the Rohingya people. The Burmese army responded with what has been described as disproportionate violence, indiscriminate shooting, setting entire villages aflame, and violent assualts against women. Since last August, nearly 3/4 million Rohingya have fled their homes and made a perilous journey to crowded refugee camps in Bangladesh. Those who remained in Myanmar now live in danger of starvation and continued attacks.
The Burmese government denies that it's carrying out human rights crimes against the Rohingya people. But it's also prevented journalists, aid organizations, and U.N. officials from entering the Rakhine State, a long coastal region that borders the Indian Ocean, where the Rohingya reside, for any kind of follow-up investigation. The only available information has come from refugees who've fled to Bangladesh. Those reports have prompted U.N. Special Reporter Yanghee Lee to state that violent actions of Burmese military against the Rohingya present the "hallmarks of a genocide." Other U.N. human rights experts have shared that the evidence "points at human rights violations of the most serious kind, in all likelihood amounting to crimes under international law."
Who are these Rohingya people? They are a Muslim ethnic group that has lived in Burma for centuries. Before the violence and exodus of refugees this fall, there were an estimated 1.1 million Rohingya living in Burma. Most of them resided in the western Rakhine State, where historians trace their roots back as early as the 12th century. But throughout those centuries, the Rohingya people have long endured a history of persecution in Burma. Today, the Burmese government won't even call them "Rohingya," instead labeling them as illegal Bengali immigrants. They've been denied citizenship in Burma since 1982, effectively rendering them stateless. Their rights to work, travel, marry, and access health services are severely restricted, resulting in the Rohingya community becoming one of poorest and most oppressed in Burma.
The refugee settlements in Bangladesh that shelter some 600,000 people currently earns it the unwanted honor of having become the largest refugee camp in the entire world. 60% of those being sheltered there are women and girls, a large number of whom are malnourished. This month's approaching monsoon season promises to make life there even more unbearable, with the U.N. reporting that 100,000 refugees are at risk from landslides and floods, as well as waterborne diseases that will be carried into camps already overpopulated and lacking proper sanitation, with one hospital facility for every 130,000 people.
A dire situation indeed, and probably one about which you've heard very little.
Return to the years of the Shoah for a moment. From 1933 to 1939, nearly 400,000 Jews fled Nazi Germany and Austria due to mounting physical violence and targeted legal repression. During that time, before the atrocities of the Holocaust were in highest gear, international authorities, including our U.S. government, were slow to speak out. And of those who did flee, most were caught and murdered as the Nazi war machine overwhelmed Europe. By war's end, fully 2/3 of Europe's Jewish population – six million men, women and one million children – was annihilated.
But here's something worth mentioning. Between the years of 1939 and 1945, in the Republic of Albania, across the Adriatic Sea east of Italy, the Jewish population of only 200 grew ten-fold to 2000. Albania, you see, was one of very few countries that kept its doors open to Jewish refugees. And of those 2000, except for a single family, none died. Yes, the numbers are modest, but their success – rescuing more that 99% of those who had turned to them for help – is in no way modest.
And one more thing: Albania was, and to this day remains, predominantly Muslim.
Here's what happened. The Nazis occupied Albania in September 1943. When Adolf Eichmann called for the Final Solution to be implemented there, the Albanian response was a uniform one: "Besa." Besa is a word that means "faith," or "to keep the promise," "word of honor." It reflects the Albanian Muslim idea that when you have welcomed a guest into your home, you provide that guest every kindness and honor, withholding nothing, including, if need be, the protection of their lives. This concept extended beyond the walls of their homes to include the very borders of their nation. So when the Nazis came hunting for Jews, Albanian Muslims embarked upon an ambitious national project: to hide every one of them (including the additional 1800 souls who had sought refugee status there). Two thousand Jewish men, woman and children were protected. And except for a single family, two thousand survived.
So during the Shoah, there were Muslims who rescued Jews. Perhaps now, we can do something for the Muslims of Myanmar?
This past February, the Jewish Rohingya Action Network was founded. Its aim is to create a united response to this crisis. Thus far, it has mobilized 72 American Jewish organizations, and 248 rabbis and communal leaders, who together have written and proposed that the United States Senate pass The Burma Human Rights and Freedom Act which would increase humanitarian aid, establish U.S. sanctions against the Burmese military, and create mechanisms to help provide accountability for crimes committed against the Rohingya people and other minorities in Burma.
As a significant aside, on March 6, the United States Holocaust Memorial Museum in Washington took back its prestigious Elie Wiesel Award from Burmese leader Aung San Suu Kyi. They did so based on her failing to halt, or even acknowledge, ethnic cleansing happening in her country. Too small a consequence for her heinous behavior, but at least it's a consequence.
The Burma Human Rights and Freedom Act (S.2060) was introduced by Senators John McCain (R-AZ) and Benjamin Cardin (D-MD). This bipartisan bill would promote democracy and human rights in Burma, implement sanctions against ethnic cleansing practices taking place there, and hopefully begin to restore human rights for ethnic minorities still in Burma and those who would like to come back home. Urge your senators to support the passage of this bill.
You can also donate to the American Jewish World Service's efforts to deliver humanitarian aid to those in refugee camps in Bangladesh.
You and I can't stop genocide by ourselves. But as Rabbi Tarfon taught, "We are each obliged to do something." And on this Shabbat Yom HaShoah, as we remember those of our own families who were forgotten or ignored in their cries for help, if we can do something to honor their memories, don't you think this would be that something?
During and after the Holocaust, the question has been asked, "Where was God?" Many have abandoned their faith because their answer to this question was either "God chose not to help" or "There is no God." May I humbly suggest another response to this question? Where was God during the Holocaust? God was indeed there. God was right there in Albania, when those Albanian Muslims opened their doors and their borders to save the lives of ten times their Jewish population. And where is God now, during the crisis in Burma? God is right here, with you and me, when we open our hearts, when we open our wallets, and when we open our consciences, refusing to stand idly by while the Muslim Rohingya people of Myanmar are terrorized by an uncaring, brutal and, thus far, unaccountable government of Burma.
On this Shabbat Yom HaShoah, on this Holocaust Remembrance Shabbat, let us remember. Let us remember loved ones forever lost because of the Nazi genocide. Let us honor their memories by doing what we can to prevent a new genocide in our own generation. The cry of "Never Again" is not just for the Jewish people to survive, but for us to ensure that survival is made available to all peoples, that never again will the world stand silently by, that God will never again be permitted to die on the gallows … anywhere.
This is how the memory of the Holocaust, of our six million dead, can be honored.
Ken y'hee ratzon … may these words be worthy of coming true.
Urge your senators to take action on this issue by passing the Burma Human Rights and Freedom Act. For more informtion about this issue and about the Jewish response to the Rohingya crisis, email RAC Legislative Assistant, Elizabeth Leff, at eleff@rac.org.
Related Posts
Image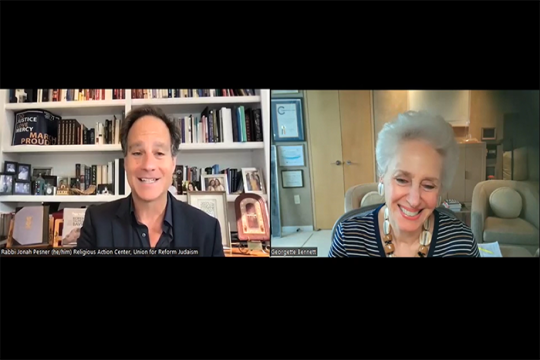 The world is currently facing history's worst refugee crisis. More than 89 million people have left their homes to escape conflict and persecution, surpassing the previous record of displaced persons after World War II. Refugees—those forced to flee their country for fear of persecution, war, or violence—account for about 27.1 million of displaced people.
Image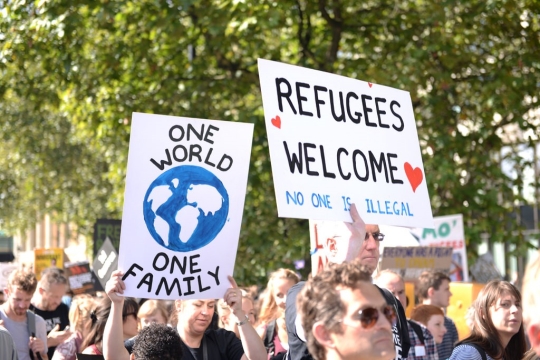 Every year on June 20, we honor the resilience and courage of refugees and celebrate their contributions to our communities and to our entire nation. The best way to honor and celebrate refugees is by taking action to make the U.S. a more welcoming place for those seeking safety.
Image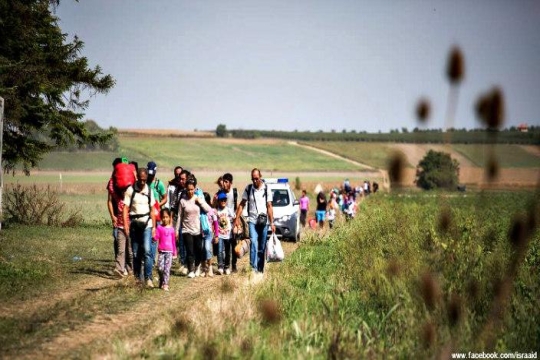 This is a critical time for refugees and asylum seekers worldwide. Those in need of safe homes include Afghan refugees in addition to the millions of other displaced persons worldwide. For the past four years, the RAC has joined HIAS in dedicating a Shabbat experience to refugees and asylum seekers.