As we get closer to the much-anticipated oral argument in the marriage equality cases coming out of the Sixth Circuit Court before the Supreme Court, the fight for marriage equality within states wages on. On January 23, Federal District Court Judge Callie V. S. Granade
ruled that that Alabama's ban on marriage equality was unconstitutional
. Yet, in the weeks following the court ruling,
many counties refused to offer marriage licenses
to same-sex couples following a February 8 order by the chief justice of the Alabama State Supreme Court, Roy S. Moore who stated that state court probate judges are "
not bound by any rulings of the Federal District Court."
On the same day (February 9) that counties started refusing to provide marriage licenses to same-sex couples,
the Supreme Court refused to halt same-sex marriages from starting in Alabama
. Following the refusal of probate judges to issue marriage licenses to same-sex couples in a majority of counties, Judge Granade – the same person who ruled Alabama's marriage ban unconstitutional –
ordered a probate judge to comply with her earlier ruling
. Nevertheless, at noon last Friday,
14 counties were still refusing to issue licenses
to same-sex couples with many others refusing to issue marriage licenses to any couple whatsoever. While a Supreme Court decision this summer has the potential to establish marriage equality in all 50 states—
Justice Ruth Bader Ginsburg recently stated
that she believes Americans are ready to accept a Supreme Court ruling legalizing marriage equality across the nation—the recent turmoil in Alabama illustrates that this will not be an easy battle to win,
especially in Southern states like Alabama that have relatively low support for same-sex marriage compared to other states
.
Justice Moore has already stated
his intentions to defy a Supreme Court ruling guaranteeing a constitutional right to same-sex marriage. Despite the judicial chaos, a Reform synagogue in Alabama took this opportunity to take a stand and support same-sex couples. When temperatures became too cold to hold wedding ceremonies outside,
Temple B'nai Sholom opened its doors to same-sex couples (as well as straight couples) looking to wed
as part of Wedding Week, a week including free marriage ceremonies following the decision of some probate judges to issue marriage licenses but not perform office weddings. All in all,
65 couples got married at the synagogue
, with Rabbi Elizabeth Bahar describing the Temple's role as
beshert
—meant to be. Temple B'nai Shalom's decision to celebrate the marriage of same-sex couples in their synagogue illustrates one of the many ways in which our congregations can stand up in support of the LGBT community. As members of a tradition that emphasizes that we are all created in the Divine image, 
b'tselem Elohim
 (Genesis 1:27), and should therefore not be discriminated against based on our intrinsic identities, it is truly
beshert
that a Reform synagogue ended up being the venue that opened its doors to same-sex couples looking to wed. While many of our synagogues will not find themselves in the unique position that Temple B'nai Shalom found themselves in, there are many other ways for congregations to advocate for LGBT Rights. Whether it's
advocating for anti-bullying measured in schools
or calling for
comprehensive nondiscrimination protections for LGBT individuals
, there are a number of federal policy fights our congregations can help add their voice too. In addition, there are always opportunities to advocate at home by ensuring that your congregation is fully inclusive of LGBT Jews. The Union for Reform Judaism's website
offers a variety of resources on LGBT inclusion for synagogues
.  
Related Posts
Image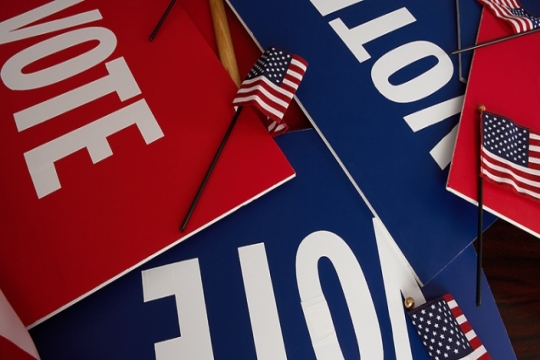 On Tuesday evening, we launched the Reform Movement's Every Voice, Every Vote campaign, our nonpartisan initiative to strengthen democracy by encouraging and protecting voter participation. As if this effort was not urgent enough already, the leaked draft Supreme Court decision in Dobbs v Jackson Women's Health Organization made clear that every issue of importance to our Movement is on the ballot this year, including abortion rights.
Image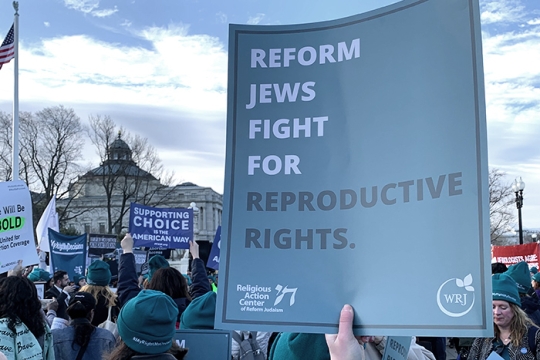 Even as we knew the Supreme Court was likely to undermine and even overturn abortion rights, to see the words in print in last night's leaked draft decision in Dobbs v. Jackson Women's Health Organization is shocking and painful. Here's how you can take action now.
Image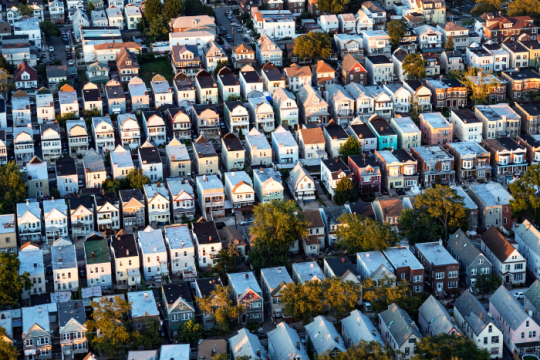 Last month, the Illinois legislature passed HB 2775, a bill that would end source of income discrimination in housing. Working across lines of difference as a member of the Illinois Coalition for Fair Housing, RAC-IL is proud to have played a key role in this successful campaign, which makes Illinois the twentieth state in the country to pass protections against income discrimination in housing. Governor J.B. Pritzker is expected to sign the bill in the coming weeks.