Image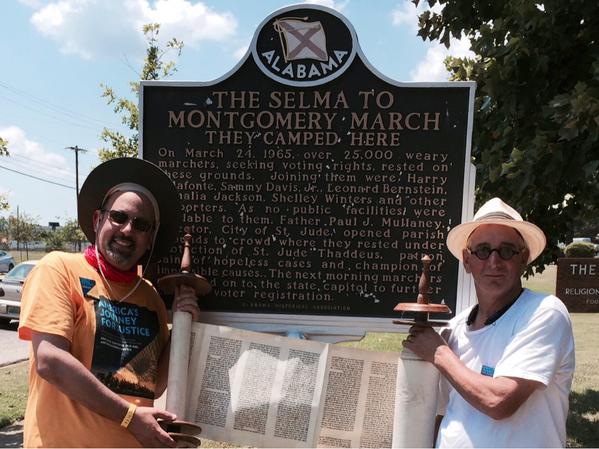 Four hundred years ago, the mystics of Tzfat began walking out into the fields to greet Shabbat (many of us reenact this by standing for the last verse of L'cha Dodi). Contemporaries scoffed: Shabbat comes to you, wherever you are! But these creative leaders understood that sitting and waiting is fundamentally different than striving and embracing. Like so many things in our lives, taking an active role in creating Shabbat makes it a more powerful experience.
A few short weeks ago, America's Journey for Justice was announced. An 860-mile trek from Selma to Washington, highlighting that "Our Lives, Our Votes, Our Jobs, and Our Schools Matter." Some scoffed: Why go all the way to Georgia or South Carolina? Others are working on it, justice will come! Perhaps. But we are more likely to create a just society when we take an active role in creating it. So I went. 
It was incredibly meaningful to carry a Torah through the heat of Alabama, surrounded by friends and strangers united by common purpose. Highly symbolic, I hope this march serves as a reminder that we have the capacity to walk out from our homes, our synagogues, and our communities - into the fields of poverty, illiteracy, and hopelessness. To forcefully meet challenges, rather than waiting for them to be solved.
Whether reaching out to welcome Shabbat or reaching out to embrace justice, I pray that we will be successful in our goals and fulfilled by our participation. 
Rabbi Mark Miller is the rabbi at Temple Beth El in Bloomfield Hills, MI.
Related Posts
Image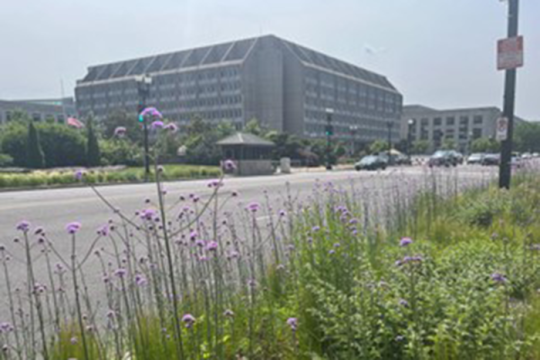 After a day of climate action lobbying with the Religious Action Center (RAC) on Capitol Hill, I found myself staring at a small patch of purple flowers planted between the sidewalk and the street. It was an adrenaline-fueled day, and the jarring contrast of these tall, weedy pops of color against the street traffic and brutalist architecture compelled me to pause, then cry.
Image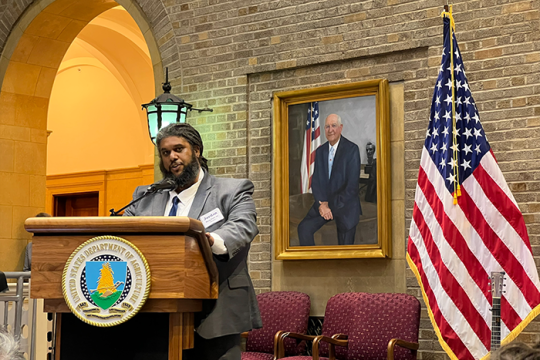 The following blog post is adapted from the invocation given by Rabbi Jonah Pesner and remarks given by Jordan Berg-Powers at the U.S. Department of Agriculture's (USDA) Jewish American Heritage Month event celebrating Jewish contributions to agriculture and the fight against hunger in America.
Image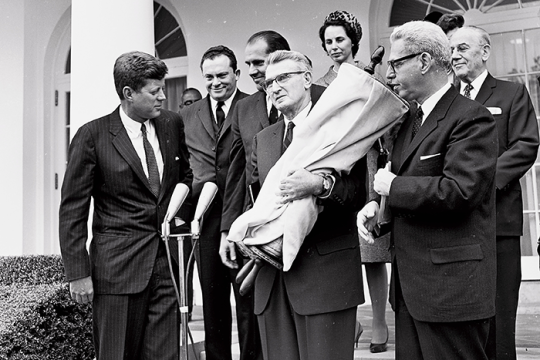 Sixty-two years ago, the founders of the Religious Action Center of Reform Judaism (the RAC) stood in the White House Garden and presented President John F. Kennedy with a historic Torah from the Isaac Mayer Wise Temple in Cincinnati, Ohio. This auspicious anniversary allows us to look back on milestones like this one with pride as we renew our inspiration.