Image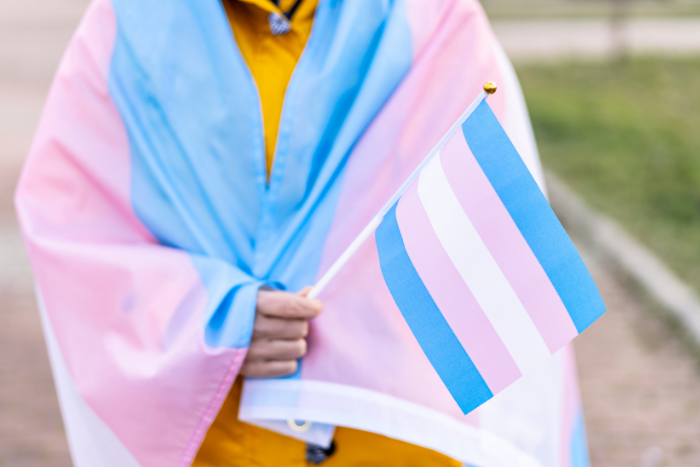 Our transgender children are being attacked in statehouses throughout our country, and the Jewish community cannot stand idly by. According to the Human Rights Campaign, state legislatures have introduced (and in some cases passed) more than 250 anti-LGBTQ bills thus far in 2021 - making this year the worst in recent history for anti-LGBTQ legislation. Many of these bills attack transgender and gender-expansive youth, including targeting gender-affirming health care and banning transgender kids from sports.
Here in Texas, our legislature spent much of the 2021 legislative session (which ended on May 31) trying to deny life-saving medical care to transgender children, instead of addressing the state's urgent crises. SB 1646, which passed the Texas Senate but failed to advance in the House before the session ended, would have classified providing life-saving medical care to transgender children under 18 – including prescribing hormones for transition or to suppress puberty or performing gender-affirming surgery – as child abuse. The bill does allow children who are already receiving treatment to continue their care. Another bill, HB 1399, which advanced out of a Texas House committee but did not pass either legislative chamber before the session ended, also aimed to prohibit health care providers from prescribing or administering puberty blockers or hormone treatment to anyone under the age of 18 and block physicians from performing gender confirmation surgery.
Last month, 47 rabbis and cantors from across the state of Texas joined me in opposing these harmful bills. The spiritual, physical, and mental wellbeing of our children and their families is our highest priority. As Jews and faith leaders, we believe each child, gifted to us by God, is to be celebrated for who they are, not denied lifesaving, research-proven medical treatment.
Fortunately, all of Texas' anti-LGBTQ bills died before the legislative session concluded. And while we are relieved that SB 1646 and HB 1399 did not become law, we must be clear: bills like these will cause greater mental anguish for our children who do not fit into the strict gender norms our society has defined for them. Denying them this crucial medical care is the real child abuse.
Research on transgender youth paints a painful picture that our state legislators need to take incredibly seriously. 35 percent of transgender youth have attempted suicide in the past year compared with 7 percent of their cisgender peers. 31 percent of transgender youth experienced sexual violence and 27 percent feel unsafe going to school. Why are our transgender youth experiencing suicidality and victimization? Because we have created a society where it is not safe for transgender children and those experiencing gender dysphoria to express their full selves.
As Jewish faith leaders, we have the great joy of celebrating with families when their children are born and welcoming them into our houses of God. Thirteen years later, we recognize our young adults as the true gifts they are to our communities through the sacred rite of becoming B'nai Mitzvah, children of the commandments. During one of the most challenging periods of adolescence, as their bodies and minds develop and the last thing they want to do is be noticed or singled out, we choose to notice them and to remind them how special and how loved they are. We stand in our sanctuaries and celebrate our young people, including transgender young adults, to our fullest ability, combating what our society is telling them by recognizing that each and every young adult in our world is created B'tzelem Elohim, in the image of God.
SB 1646, HB 1399, and other discriminatory bills like them move our society in the wrong direction, into a narrow-minded and hurtful society for our children. Rather, let us pursue justice and eliminate the bonds of enslavement for every member of our society, following a long tradition of Jewish wisdom that is life-affirming and celebrates the vast beauty of humankind.
One way to affirm transgender youth is by advocating for the Equality Act, a federal bill that would add nondiscrimination protections for sexual orientation and gender identity to our federal civil rights laws, ensuring that all LGBTQ+ people are protected no matter where they live. The U.S. House of Representatives passed the Equality Act in February, and now the U.S. Senate must act. As we celebrate Pride Month, urge your U.S. Senators to support the Equality Act.
Related Posts
Image
Last week, President Biden issued his second Executive Order to improve access to abortion services since the Supreme Court's ruling overturning Roe v. Wade. This executive order is meant to support patients traveling out of state to receive abortion care, ensure health care providers comply with federal non-discrimination law, and promote research and data collection on maternal health outcomes.
Image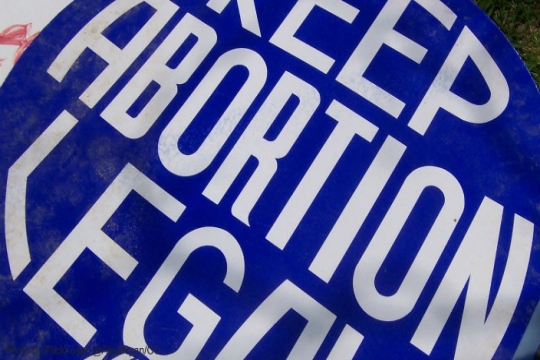 Here are some resources and actions to protect and advance abortion access.
Image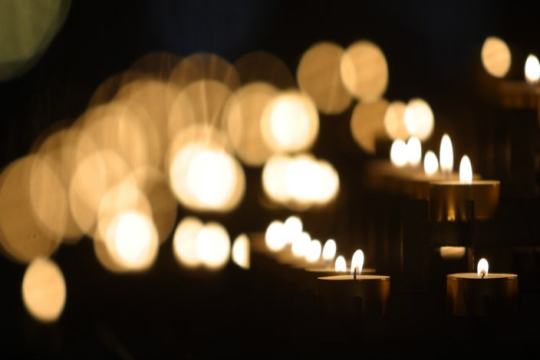 Tishah B'Av is a day of mourning, commemorating the destruction of the first and second Temples. In recent years, it's also a day to mourn other tragedies that have darkened Jewish history - the Romans putting down the Bar Kochba revolt, mass murders of Jewish communities during the Crusades, expulsions from England, France, and Spain in the Middle Ages, and the Holocaust.