Image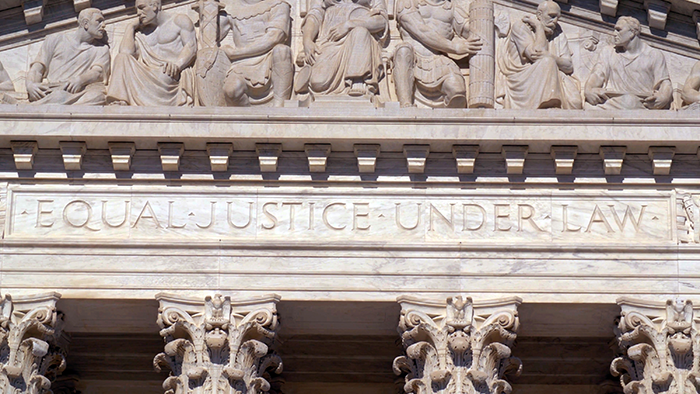 The vote on the first Black woman confirmed to the Supreme Court of the United States was presided over by the first Black and Asian woman Vice President of the United States.
Now this is a headline! A headline I only dreamed I would read in my lifetime.
As a Black woman, a Jew, an American, and a human being, April 7, 2022, is a day that I will always remember. I will remember it for the historic event that it was: the confirmation of the first Black woman to the Supreme Court. I will remember if for what it will be: the contributions Justice Ketanji Brown Jackson will make to building a better world for all people. And I will unfortunately remember it for the pain it caused: the blatant display of disrespect, racism and sexism during her confirmation hearing.
This is the journey that most Black and Brown women must travel to achieve their goals. Yes, despite Judge Brown Jackson's more than qualified record as a public defender (the first on the court), as a member of the U.S. Sentencing Commission, and of the U.S. District Court for the District of Columbia and U.S. Court of Appeals for the District of Columbia Circuit appointments, these accomplishments and the many others she has achieved didn't protect her from the bigotry, racism and sexism that were on display at her confirmation hearings.
And yet, Judge Ketanji Brown Jackson and countless other Black women and women of Color all around the globe are almost required, and most certainly are expected, to be polite and show little emotion (to do otherwise is to be seen as angry) and be able to take whatever comes our way because deep down inside many view us as the enslavers did. At the same time, we are too often treated as if we don't belong and don't know anything.
As I write this blog, I am inspired by a quote from the late Maya Angelou: "You are only free when you realize you belong no place-you belong every place-no place at all. The price is high. The reward is great." With numerous obstacles in the way, all day, every day, Black women, and women of Color find the courage to keep standing out and showing up for justice and equity. I must believe that some of the courage we have comes from the heartbeat of our ancestors, like Harriet Tubman, Sojourner Truth, Fannie Lou Hamer, Coretta Scott King and countless others who against all odds tapped into the Persevering/Hat'madah spirit of Strength/Gevurah; Trust in God/Bitachon; Patience/Salvanut and Love/Ahavah.
We are, in this very moment making history for future generations. We can all be on the right side of that history by seizing every moment and using every opportunity we have to make the right decision. We cannot choose to sit idly by while history is made for us. April 7th,2022, was yet another opportunity to make a difference, to be on the right side of history; an opportunity to begin to repair. It is obvious that Judge Ketanji Brown Jackson is more than qualified for this role and earned her rightful place on the Supreme Court, AND there is a movement towards equity, justice and repair that is bigger than any one person. For our Jewish community as well as for the broader community, the urgency of now is upon us. We must keep pushing and bending the moral arc of the universe towards justice and not allow another 233 years to go by as we plan our next move.
Please join me in celebrating Judge Ketanji Brown Jackson's historic confirmation to the Supreme Court. Justice, Justice, You Shall Pursue/Tzedek, Tzedek, Tirdorf!
Related Posts
Image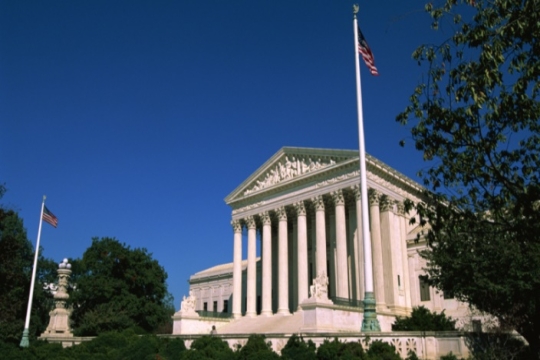 Over the past few weeks, the Supreme Court has steadily published dozens of opinions on a range of issues affecting the United States. Now, as the end of the term approaches, the future of our democracy, LGBTQ+ rights, and affirmative action are on the line. Here are three upcoming Supreme Court decisions you should know about.
Image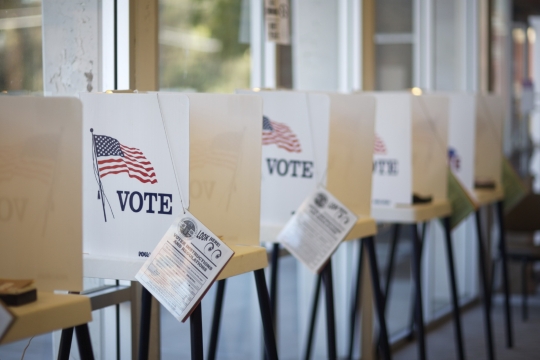 With so much at stake, including the integrity of our democratic institutions, Reform Jewish activists showed up in record numbers to make sure every voice was heard, and every vote was counted.
Image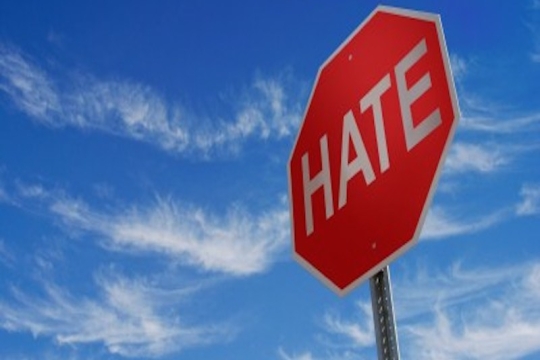 I read a quote today by Sy Smith that said, "Black people in the U.S. are expected to keep on keeping on, no matter what..."