Image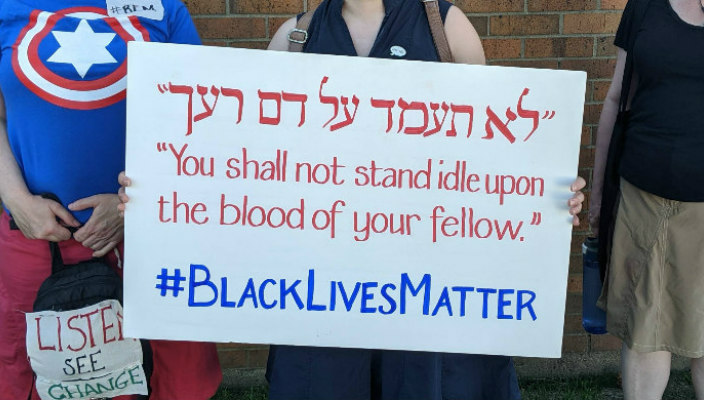 George Floyd was murdered by an officer of the law whose duty was to protect him; he died crying out for his mother, begging to breathe. Ruach Elohim, the Divine Spirit, can be understood as the Breath of Life, a gift from the Creator of All Life. To deny a human being breath is idolatrous – and George Floyd's murder comes after countless Black and Brown people have similarly been killed and countless others have suffered the brutal systems of racism in our country. 
As we said in a statement issued over the weekend, the United States simply cannot achieve the values of "justice for all" to which it aspires until we address ongoing racism in all sectors and levels of society. 
After the URJ and the RAC issued that statement, a group of Reform Jewish college students wrote to our leadership to ask what we plan to do about the scourge of racism that plagues this country – what tangible action items the Reform Movement will share, what actions we ourselves are taking to make this world one of justice, wholeness, and compassion. What we said in response to them, we now share, in part, with you, the rest of our community.   
The call to action below challenges our networks to act on local and national levels and includes guidance to support Black and Brown people both within the Jewish community and beyond, both directly and on a systemic level. It includes advocacy for policy change and for confronting racism within our own communities, including our congregations. And it is guided by contributions and feedback from Jews of Color, whose voices and experiences guide the rest of us in our fervent work to confront and put an end to racism. 
Related Posts
Image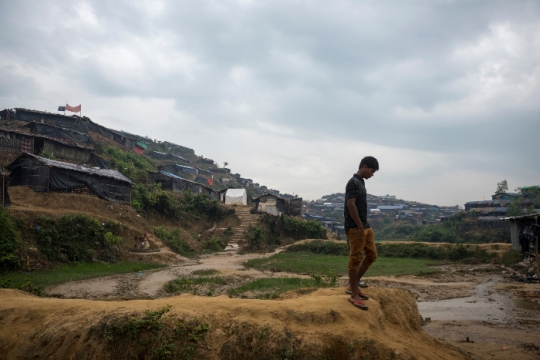 We know that religious freedom is not a lesson from ancient stories, but an ongoing quest even today. While many of us are fighting antisemitism in our home countries, we are also in solidarity with the Rohingya people, who have been persecuted for decades.
Image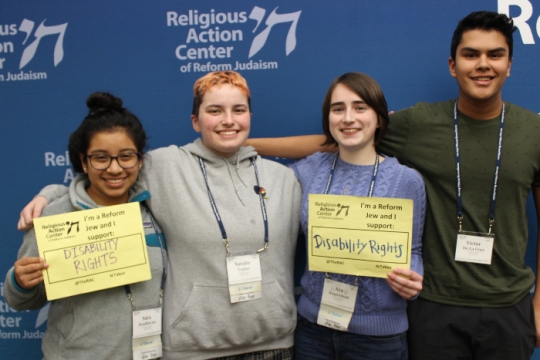 Jewish Disability Advocacy Month is an opportunity to participate in the work to achieve a more just world. On February 22, nonprofit and congressional leaders in the field of disability policy will discuss the state of disability rights policy.
Image
The LAs are at the heart of every aspect of our social justice work, but to date, the fellowship has not fully reflected the diversity of the Movement it represents – and we're committed to changing that.