Image
The news of Supreme Court Justice Antonin Scalia's passing shocked the nation last week. As Rabbi Jonah Dov Pesner, Director of the Religious Action Center said, "Throughout his nearly 30 years of the Supreme Court, and earlier as an appeals court judge, Justice Scalia demonstrated rigorous intellect and made clear his commitment to public service." Justice Scalia was a committed public servant, and we mourn his loss and pray for comfort for his family and loved ones.
The vacancy on the Supreme Court left by Justice Scalia has raised many questions about what the future holds for key cases of interest, what the process will be to appoint a new justice and where we can lift our voices in this important facet of American government and society.
What Happens to This Term's Cases? Now that there are only eight justices, Supreme Court decisions this term may demonstrate a split court, or a 4-4 tie. In this situation, the decision of the lower court would stand, which would be binding for immediately involved parties but would not set a national precedent as a typical Supreme Court decision would. For example, in the case Whole Woman's Health v. Hellerstedt, which is focused on access to abortion, if the court were split 4-4, the appeals court ruling would be automatically affirmed. In other words, the restrictions that are placed on abortion clinics in Texas would be upheld resulting in the closure of all but 10 abortion clinics in Texas. However, this would not set any national standards, so any other similar cases would not be impacted.
For information about what would happen if there is a 4-4 split in other Supreme Court cases, read this article from the New York Times.
When Will There be a New Justice? President Obama has already stated his commitment to nominating someone to fill the Supreme Court vacancy. Once he names a nominee, they are referred to the Senate Judiciary Committee. The committee holds hearings, which explore the nominee's past experience and looks at how they would serve on the bench. It is then the Senate's responsibility to vote on the nominee so that they can be confirmed and take their seat on the bench. Some elected officials have pledged to block the judicial nominations process from taking place until there is a new President, which would leave a vacancy on the Supreme Court for an unprecedented amount of time.
Jewish tradition teaches that as Moses was setting up the Jewish people's first judicial system, those appointed were to "judge the people at all seasons" (Exodus 18:22). This lesson in the importance of a fully functioning judicial body inspires our belief that a delay in filling the open Supreme Court seat would inhibit the delivery of justice and undermine our nation's judicial system overall.
How Can I have an Impact on the Process?
A seat on our highest court intentionally left vacant for an extended period of time threatens the ability of the government to operate at full capacity. This is why we joined a faith community call for Senate action to fill the Supreme Court seat through a letter that was sent to Senate Majority Leader McConnell, Senate Judiciary Committee Chairman Grassley, and the entire Senate Judiciary committee. Further, the leaders of the Union for Reform Judaism, the Central Conference of American Rabbis, the Religious Action Center, the Commission on Social Action, and Women of Reform Judaism all sent a letter urging the Senate to take swift action on the Supreme Court vacancy.
Just as many faith and Reform Jewish organizations sent letters expressing their beliefs about judicial nominations, you can do the same as an individual. Click here to take action and urge your Senators to fulfill their constitutional responsibility regarding the Supreme Court vacancy.
For more information about the judicial nominations process and how you can have an impact, read our one-pager on the judicial nominations process. To learn more about the Supreme Court and judicial nominations, visit our judicial issues page. 
Related Posts
Image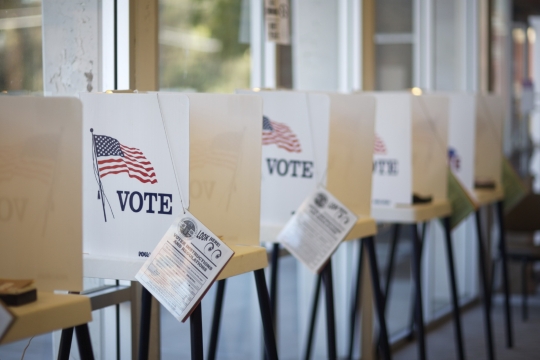 With 2023 in full swing, leaders and officials at every level are setting their agendas and priorities for the coming year. We continue to be proud of the power we built and mobilized in 2022 as a Reform Movement as we gather to set the agenda for our work in 2023.
Image
January 22nd will mark 50 years since the Roe v. Wade decision and the first anniversary since the Supreme Court overturned Roe last summer, paving the way for states to ban abortion and restrict other critical reproductive health services.
Image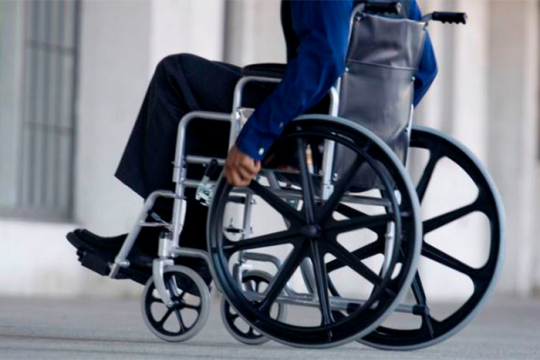 The Religious Action Center is excited to continue our partnership with the Jewish Federations of North America as hosts of the annual Jewish Disability Advocacy Day (JDAD) on February 15th at 12 PM ET. Registration is officially LIVE!