Image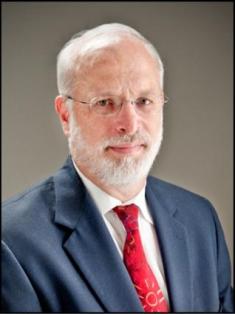 Below are reflections on the recently failed votes on divestment from Israel at the Presbyterian Church (USA) General Assembly by Fred Guttman, a rabbi at Temple Emanuel in Greensboro, NC and a member of the Union for Reform Judaism's Commission on Social Action. All views expressed are his own.For more information on the PC(USA) General Assembly, see Rabbi Saperstein's comments here. Thursday night for the second time in two years, I watched the live stream from the Biennial PCUSA General Assembly. The Middle East Committee presented a recommendation that the PCUSA divest its pension funds from Motorola, Caterpillar and Hewlett Packard. The committee had supported divestment by a vote of 36-11. Last night, a proposal was made which called for the replacing of the majority report with the minority report. This proposal passed by a vote of 333 to 331 with 2 abstentions!  After the substitute motion passed it was voted on and passed. The vote on the resolution to invest instead of divest was 369 to 290 with 8 abstentions. The debate itself was fascinating and here are a few of my observations.
First of all, the anti-Israel tone of some who supported divestment was a little more than frightening. The tone of some of the presentations sought to make Israel into a very evil country. One person presented that he had gone to Yad Vashem in the morning and then went for the next few days to numerous places in the West Bank. He then proceeded to describe the Israeli atrocities. The implication was clear. The new victims of the Nazis are the Palestinians and the new Nazi government is the Israeli government. My feeling is that many Presbyterians when visiting Israel only see Yad Vashem and they are exposed to so much propaganda on the West Bank. There were numerous comments made that even though the proponents were in favor of divestment, the PC(USA) loved Jews and loved Israel. I found these to be very insincere. After all, among the Jewish community, even Americans for Peace Now and J Street opposed divestment. Clearly in the minds of the overwhelming majority of the Jewish community, the PC(USA) divestment overture was an attempt to ally the PC(USA) with the Boycott, Divestment and Sanctions (BDS) movement which is virulently anti-Israel and represents a rather genteel version of denying Israel's right to exist. My suspicions were confirmed when Rick Ufford-Chase spoke after the minority report was adopted and said that his heart was broken and that now the PC(USA) needs to start speaking about boycotts and apartheid. This is extremely significant because Ufford-Chase is a former moderator which is the equivalent to a lay president of the PC(USA). Rabbi Gil Rosenthal, representing the National Council of Synagogues, spoke earlier during the day and asked the commissioners (delegates) to reject divestment. Sadly, during the debate there was one comment that stated that it was improper to hear from the rabbi and to have been lobbied by him. During the debate, I did not hear any mention of the more than one hundred rockets which have fallen on southern Israel in the past month. Of course, the homicidal and suicide bombings from the first half of the last decade have long ago been forgotten. By the way, one Presbyterian leader said to me that while he did not condone the rocket fire from Gaza, he could understand it given the harsh Israeli blockade on Gaza. When I pointed out that the Philadelphia corridor is controlled by Egypt, he ignored this fact and still maintained that all of the ills of Gaza were Israel's fault. No mention of Hamas! His "understanding" of why it might be legitimate to fire rockets at Israeli towns and cities or RPG's at Israeli school buses reminded me of the fact that in the eyes of many, Jewish blood, more than sixty years after the Holocaust, is still cheap in the eyes of many in the world. It was not helpful in my opinion that there were Jews there, some representing the Jewish Voice for Peace (JVP), who lobbied in favor of divestment. There had been a letter as such signed by a mere 18 rabbis which apparently was passed around the General Assembly. By contrast, there was another letter, this one against divestment which was signed by some 1,600 rabbis as well as a petition against divestment was signed by more than 22,000 Jews! During the debate, a point was made that even the Jewish community was divided on this issue. This was clearly misleading for with the exception of the JVP, there was almost a wall to wall coalition of organizations opposing divestment. Two weeks ago, Rabbi Eli Havivi and I met with a North Carolina PC(USA) minister who was one of the leaders of the divestment movement. The meeting, while cordial, was not productive. During the meeting, the minister offered to come to our congregations after the PC(USA) passed divestment (He seemed to be confident that it would pass!) to explain to our congregation why the PC(USA) divestment was a good move. Both Rabbi Havivi and I remember that my exact words to him at that time were, "That will not fly!" Last Sunday, the same minister presented at a forum at the PC(USA) convention and implied that there was little to worry about in terms of relationships with the Jewish community because he had spoken with two rabbis and assured them that he would come to their congregations to explain the divestment decision. He neglected to mention that both rabbis had told him that he would not be welcome to do so. Personally, I had written a letter to all of the North Carolina PC(USA) delegates encouraging them to vote against divestment. In addition, my friend Reverend Said Batts of First Presbyterian of Greensboro wrote a note to all of the NC PC(USA) congregations urging them to vote against divestment. Given the close vote, it is my humble opinion that the Jewish community owes Reverend Batts a sincere and heartfelt "thank you." The historic relationship between Temple Emanuel and First Presbyterian came into play here. In addition, it is extremely significant that Reverend Batts went with Rabbi Havivi and me on the Interfaith Clergy trip in 2008. If you see Reverend Batts, please thank him. If you have friends who attend his church, please thank them for the leadership of their senior pastor on this critical issue to Israel and the Jewish people. A special note of thanks goes to Ethan Felson, Vice President of the Jewish Council for Public Affairs (JCPA) and Geri Palast, the Managing Director, The Israel Action Network (IAN)  for their work nationally in helping to mobilize the North American Jewish community to counter this assault on Israel's legitimacy.  Kol Hakavod! Finally, I do not believe that this issue is closed within the PC(USA). Those within the church who pushed divestment are not going away. In two years, there will be another equally hateful and odious resolution against Israel which once again will be made with expressions of love towards Israel and Jews. The minister with whom we met wrote to me: "As you know, the vote to not divest only failed by two votes. I would suggest that if our Jewish-Presbyterian partnership and our positive investment do not do something visible and significant in the next two years, divestment will pass in 2014." At the end of my letter to the North Carolina commissioners, I wrote, "The Presbyterian Church is a great and lofty church which does have a real role to play in the pursuit of Middle East peace that all of us desire so deeply. Adopting a biased position in favor of one side to this conflict will (would have) only lessen(ed) the ability of the church to be a real force for reconciliation. Together friends, let us pray for peace! Let us pray as if everything depended upon God, but act as if everything depended upon us. In the field of action, the divestment recommendation is a step in the wrong direction and should be dismissed. Truly by working together with both Israelis and Palestinians, working as Jews, Christians and Muslims, we can indeed bring closer the day envisioned by Isaiah when, 'Nation shall not lift up sword against nation. Neither shall they learn war anymore.'"
Related Posts
Image
I spent the first year of the pandemic in South Korea, but even before the pandemic, I wore masks because of the bad air days. South Korea's rapid transition from a war-torn nation to an industrial superpower with a GDP equivalent to the State of New York exacted a terrible cost on Korean air quality.
Image
Any day now, Judge Matthew Kacsmaryk will issue a ruling in Alliance for Hippocratic Medicine et al v. U.S. Food and Drug Administration et al, a case that asks the United States District Court for the Northern District of Texas to order the Food and Drug Administration to rescind its 20-year-old approval of mifepristone (one of two medications commonly used in medication abortion)--a major decision that could pull the drug off the market nationwide.
Image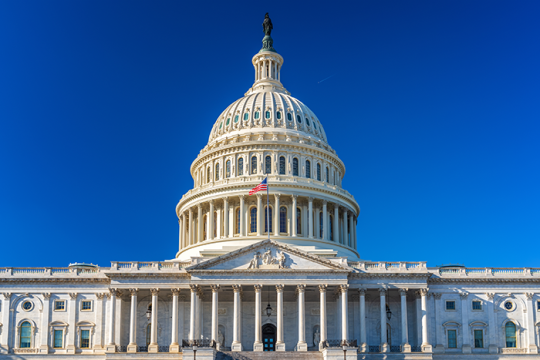 Reform communities across North America have strengthened our Movement's collective power by engaging voters and advocating for racial justice. Let's continue this work on May 10-11 together in Washington, D.C.