Image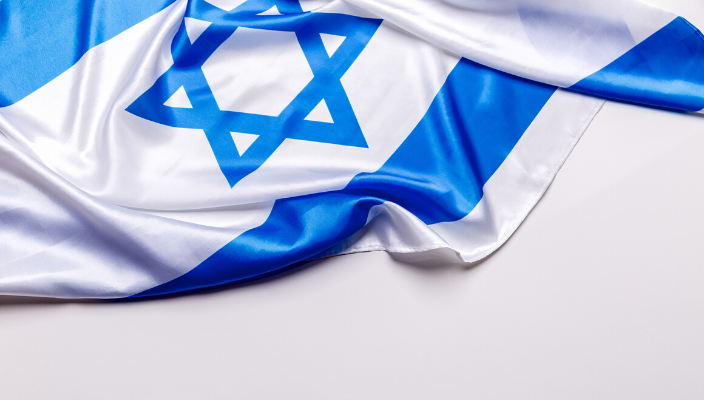 This moment requires a strong moral voice.
The Union for Reform Judaism and Central Conference of American Rabbis have undergone a process with our respective leadership, listened to experts, worked closely with our beloved Israeli Movement, our partners at the Israel Movement for Reform & Progressive Judaism (IMPJ) and the Israel Religious Action Center (IRAC), and consulted with leaders across North America.
As a Movement that puts Ahavat Yisrael as one of its highest values and with our deep commitment to Israel as both a Jewish and democratic state, we must strongly oppose the potential annexation after July 1st. We must do so out of a concern for Israel's safety and security, for the preservation of Israel's democratic character, and for the place of Israel among the nations of the world.
Write to Congress. Use our easy action alert tool to urge your elected officials to oppose annexation of West Bank territory.
Read and share our policy resolution. In June 2020, the URJ and CCAR adopted this "Resolution Urging the Israeli Government Not to Carry Out Unilateral West Bank Annexation."
Learn more. See the following resources for background purposes that can be helpful in understanding the complexity of the annexation issue.
We thank you for your support and for taking action at this critical moment. We look forward to continuing our work as a Movement in support of Israel and in championing the values we hold dear.
Related Posts
Image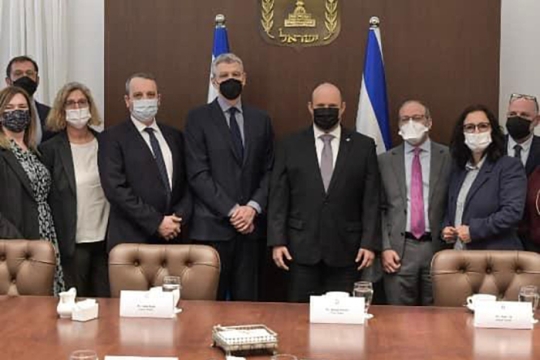 In meetings with the President of Israel, Isaac Herzog, Defense Minister Benny Gantz, Finance Minister Avigdor Lieberman, Transportation Minister Merav Michaeli, and Foreign Minister and Alternate Prime Minister Yair Lapid, we discussed the crisis in Ukraine, the future of the Kotel, ensuring more funding and rights for non-Orthodox Jews, combatting racism, and stopping extremist violence against Palestinians, in addition to other pressing issues.
Image
The current wave of violence in Israel and Gaza is a heartbreaking human tragedy. The loss of innocent life (including that of children) rends the heart, destruction of homes and endemic fear defy the peace and security in which every human being deserves to live.
Image
While some see this conflict in only stark black and white terms, it is intensely complex. To help navigate this complexity, we offer this resource guide, including material that may be helpful in laying out the context and nuances of this latest round of violence between Hamas and Israel.