Image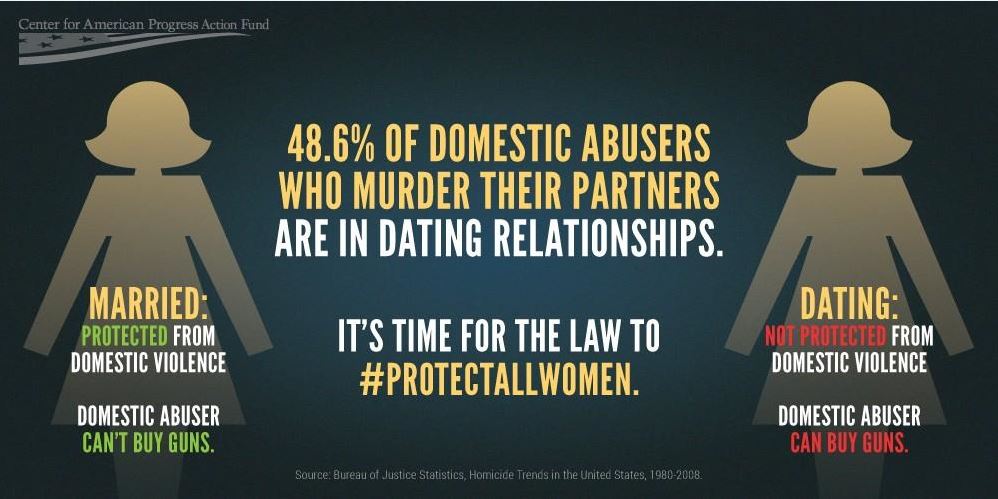 This blog originally appeared on the WRJ blog
Every October, people around the country observe Domestic Violence Awareness Month (DVAM). DVAM is meant to educate and raise awareness about domestic violence and contains three main themes: mourning those who have died because of domestic violence; celebrating those who have survived; and connecting those who work to end violence. Domestic violence is a tragedy that affects millions of people in this country, and women are at the highest risk of being victims. Recently, advocates for ending domestic violence have found an unlikely partner in their work in people who advocate for gun violence prevention.
Evidence has shown that domestic violence and gun violence are closely linked. One in four women in the United States experiences severe physical violence by an intimate partner in her lifetime, and when gun are allowed into the wrong hands, domestic violence can turn into murder. Guns are the most commonly used weapon in domestic violence homicides, and having access to a firearm increases the risk of intimate partner homicide by up to five times more than in situations where there are no weapons. The most startling statistic is one that I just learned the other day: one half of women that are murdered by guns in America are murdered by intimate partners or family members.  
All of these horrific statistics are in part because there is a large loophole in our country's gun purchasing laws that allows for some people with temporary restraining orders, with stalking convictions, and domestic violence misdemeanors to purchase a gun. By encouraging our politicians to pass laws to close these loopholes, we are taking a stand against both domestic violence and gun violence. Notably, in states that have already passed this type of legislation, the total number of intimate partner homicides has gone down.
It is not enough simply to abide by the commandment "thou shall not kill" (Exodus 20:13); we are commanded not to be complicit in ongoing gun violence or violence against women. Silence, as we know, can be just as harmful as committing the act itself, and so instead we speak out against violence.
In both the House and the Senate, there is a bill that would fix these loopholes on a national level. Representatives Debbie Dingell (D-MI-12) and Robert Dold (R-IL-10) have introduced the Zero Tolerance for Domestic Abusers Act (H.R. 3130), and Senator Amy Klobuchar (D-MN) introduced the Protecting Domestic Violence and Stalking Victims Act of 2015 (S.1520). In addition to closing the loopholes related to domestic violence and stalking in our gun purchasing system, these identical bills would also extend domestic violence protections to include "dating partners" or others "similarly situated to a spouse." It is imperative to the safety of everyone, that we take action and tell your Members of Congress to ensure that domestic abusers do not have access to guns.
To learn more about gun violence prevention, read the RAC's community resource guide. To learn more about domestic violence, visit our page on violence against women. 
Related Posts
Image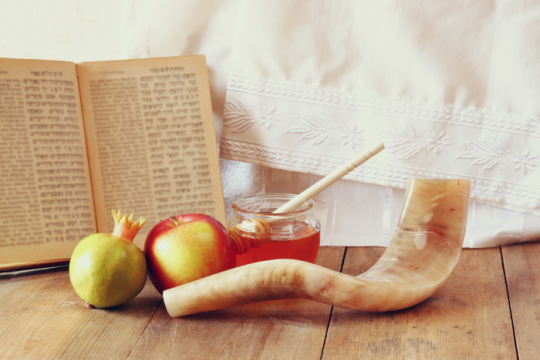 As we enter the Days of Awe, we engage in reflection and introspection. We confess our sins. We ask forgiveness of those we have wronged. And we pray that when the Book of Life is closed, we are inscribed for a good year.
Image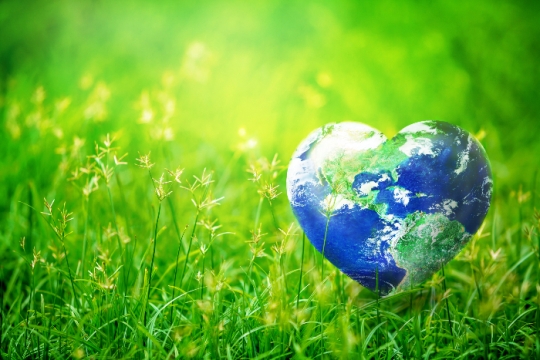 I have long wondered: what must Isaac have been thinking as his father bound him and laid him across the altar? Isaac must have realized his father had lied to him - did Isaac cry out? Did Isaac see his father pick up the knife?
Image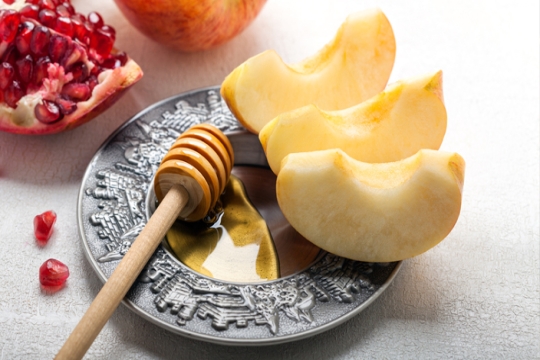 Rosh Hashanah is a time of reflection and celebration of the past year and the year to come. As we reflect on 5782, we celebrate the legislative victories from this past year.