Image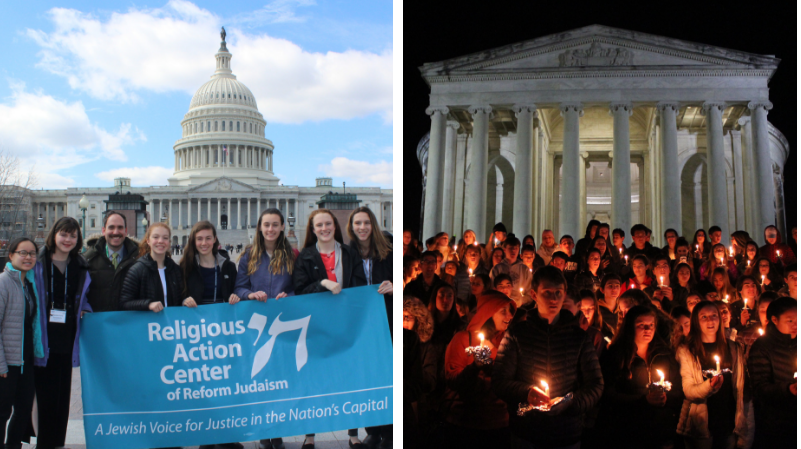 Another fantastic L'Taken season has come and gone. Over six weekends, 2,000 Reform Jewish high school students joined us in Washington, D.C. to explore our nation's Capital, engage in meaningful learning about Judaism and social justice, and make their voices heard in the halls of Congress.
Check out our top 8 moments from the 2019 season of the Bernard and Audre Rappaport L'Taken Social Justice Seminar - and then register to join us for the 2020 season!
1. Reform Jewish teens led the way on gun violence prevention:
Students from Congregation Kol Tikvah in Parkland, FL and Temple Beth Orr in Coral Springs, FL, communities affected by the shooting at Marjory Stoneman Douglas high school last year, joined us in D.C. for L'Taken. They brought with them leadership, humility, and a fierce determination to work alongside the Reform Jewish community to end gun violence in America. Congregation Kol Tikvah student and URJ Camp Harlam alumna, Casey Sherman was featured in an article in JTA about Jewish teen leadership on gun violence prevention.
This year, teens wrote and delivered nearly 700 speeches to Congressional offices representing communities across the United States, 150 of which focused on gun violence prevention. On January 28, 2019, 10th grader Sammy Polliack from Temple Beth Israel in Portland, OR delivered a speech on gun violence prevention to Kurt Schrader's office (OR-5), urging the Congressman to cosponsor H.R. 8, the Bipartisan Background Checks Act of 2019. A week later, Representative Schrader announced he would cosponsor the bill, an announcement that came as a surprise to many in the gun violence prevention field, as his office had previously been hesitant to come out in support of the measure. On February 27, H.R. 8 passed the House of Representatives, marking the most significant gun violence prevention bill to pass in more than two decades. 
After attending L'Taken, teens from Reform Congregation Keneseth Israel decided to organize a community forum on gun violence prevention. Over 450 people attended the event, including Representative Madeleine Dean (PA-4), who had a powerful message of support for the teen organizers: "Stay with me on this. It is teens like you who will make this difference. Your voices must be heard."
2. Teens harnessed the power of storytelling for social justice:
This year's programming featured a new all-group program called "Storytelling for Action." Students practice the art of storytelling, learning to bring others into action with them through sharing their narrative and values, and building relationships with their audience.
Two examples of powerful, vulnerable stories our teens shared:
Brendan Chang, Woodlands Community Temple in White Plains, NY on climate justice:
"Earlier this year, my school sent me an email containing a phrase that every high schooler wants to hear: 'class cancelled.' My history teacher was going to be out the following week. Like most of the students, I celebrated the newly freed time, but I wondered what could pull Mr. L, the 'History Fiend,' away from class. He was one of the teachers that was never absent. So, I asked him. He told me that his parents' homes in California had burned down in one of the wildfires, so he was going to fly out to California and help move his parents into a temporary home." 
Eli Perlin, Temple Sholom in Chicago, IL on criminal justice:
"One major community affected by the criminal justice system is the south side of the city of Chicago. In Chicago, I attend Northside College Prep. While the school itself sits deep in Chicago's north side, many of the students commute from the south side. Last year, I sat across from one of these students during my chemistry class. As I got to know her, I also got to know her boyfriend. He, like me, was a 16-year-old high school student in the city of Chicago. And yet, our lives could not have been more different..."
3. We continued to build our reputation as passionate and effective advocates on Capitol Hill:
When L'Taken students descend on Capitol Hill to make their voices heard, members of Congress take notice.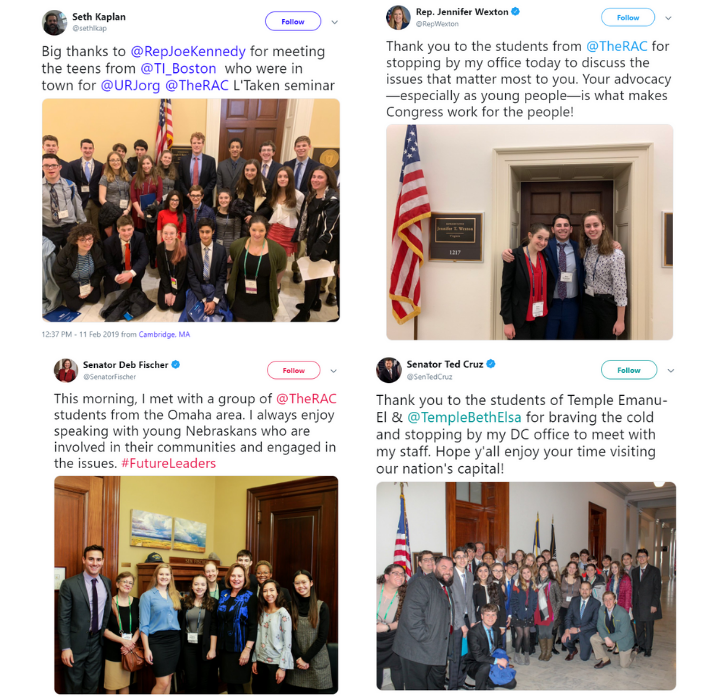 4. L'Taken was enriched by the presence of 155 returning students who joined us in Washington for their 2nd, 3rd, and even 4th L'Taken weekends!
Returning students participated in a specially curated experience, exploring the theory behind the RAC's social justice work, taking a deep dive into one social justice issue, and leading our community in Havdalah at the Jefferson Memorial.
5. Teens went above & beyond, taking additional action for justice during "down time" at L'Taken:
Between learning sessions and exploring D.C., L'Taken students wrote nearly 200 postcards to speak out against proposed changes to Title IX, the transgender military ban, and to send notes of love and solidarity to Muslim communities all over the world in the wake of the shooting in New Zealand. 
6. We infused our social justice advocacy with music:
For the first time, L'Taken partnered with NFTY Nashir to create Nashir DC: Songleading for Action. 14 teens came to Washington D.C. to learn and lead music with messages of hope and change for a truly special L'Taken weekend. And of course, we can't forget to mention that the Eisendrath Legislative Assistance wowed teens and chaperones alike with their rendition of "All We Want from Congress is Laws," to the tune of All I Want for Christmas is You.
Related Posts
Image
L'Taken is a transformational, innovative, and fun four-day program in Washington, D.C. that teaches high school students about the intersection of Jewish values and public policy. The program also trains them in leadership skills.
Image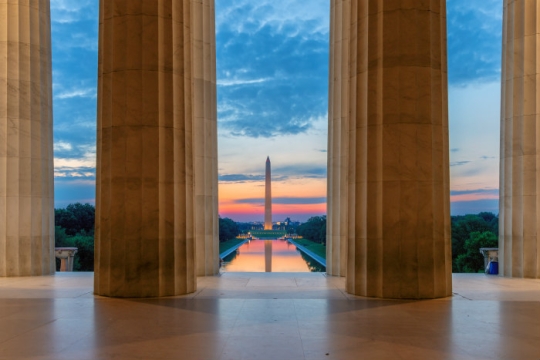 Democracy is, indeed, a promise we renew not just on election day, but every day. Democracy does not exist independent of our contributions to it. Citizens and immigrants, voters, and presidents – all of us build democracy.
Image
The world has changed significantly since the RAC concluded our 2019-2020 L'Taken Social Justice Seminar season in early March. After 2,000 high school students came to Washington D.C. and successfully lobbied their members of Congress, the RAC staff tallied up the results of the teens' efforts.