Image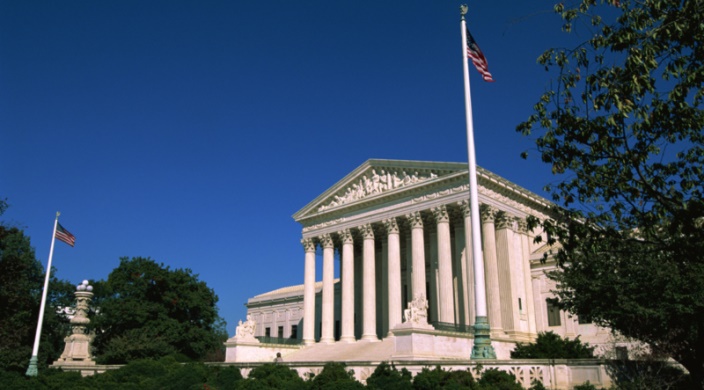 Just as some people are excited about the beginning of a new season of their favorite television show, many people (including me) are excited about the new Supreme Court term, which began on October 5. Each term, which goes from the first week of October until June, the Supreme Court hears around 70 cases, and there are always a few that stick out as very important or "landmark" cases that create lasting change in America. Most notably from the last Supreme Court term was the Obergefell v. Hodges case, which made same-sex marriage a nationwide right, which goes to show that SCOTUS means business as far as shaping the future of our country. Although we do not yet know every case the Court will chose to take up, there are two cases on the docket so far that will be interesting to follow.
The first of these cases is Fisher v. University of Texas, which deals with affirmative action in higher education. Abigail Fisher is suing the University of Texas on the basis that her race interfered and may have been used against her during her college admissions process. Her argument is that if the state of Texas didn't have an affirmative action policy, she would have been admitted to the University of Texas at Austin.  In Fisher, the court will determine if the playing field in education has been made level enough for race to no longer need to play a role in the college admissions process. Doing away with affirmative action policies too soon would stop our country from correcting some of our greatest historical injustices.
You may be thinking, "I've heard of this before!" This is because a few terms ago, SCOTUS heard this case, and in a summer 2013 decision, sent it back down to the lower appeals court, and now it has come back and is being heard by SCOTUS again. It is a particularly interesting case for me to be watching because when I participated in Machon Kaplan summer program at the RAC, a group of us woke up at 2:00am to get in line at the Supreme Court building to hear this decision being read by the justices. Talk about coming full circle!
The second case to keep an eye out for is Evenwel v. Abbott, which is a case concerned with the way that our country calculates an area's population in regards to voting. In a 1964 Supreme Court decision, it was ruled that states were required to draw districts as close to the population that could be achieved, so that political power is equitably distributed. However, the Court has never mandated which population metric should be used. Many states calculate the population using the total number of people, whether or not all of these people are eligible voters. By only counting eligible voters as a part of the population, minority and immigrant populations will be uniquely affected in that the number of seats in the legislature in their area would decrease. This would further shift power away from these populations.
In Deuteronomy, God proclaims to the people of Israel, "you shall not judge unfairly: you shall show no partiality; you shall not take bribes, for bribes blind the eyes of the discerning and upset the plea of the just. Justice, justice, shall you pursue" (16:19-20). This Jewish text underscores the importance of a just legal system and our responsibility to ensure our courts are balanced, fair, and strive for equitable treatment of all people.
Stay tuned as the term progresses for more updates about decisions and oral argument! 
Related Posts
Image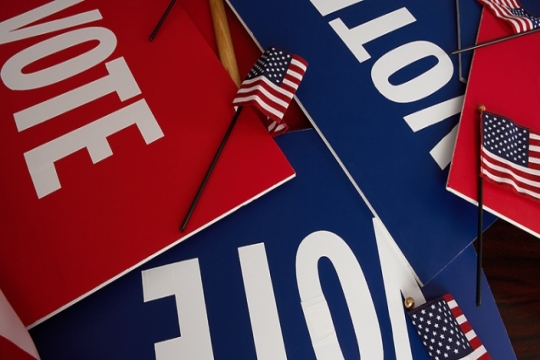 On Tuesday evening, we launched the Reform Movement's Every Voice, Every Vote campaign, our nonpartisan initiative to strengthen democracy by encouraging and protecting voter participation. As if this effort was not urgent enough already, the leaked draft Supreme Court decision in Dobbs v Jackson Women's Health Organization made clear that every issue of importance to our Movement is on the ballot this year, including abortion rights.
Image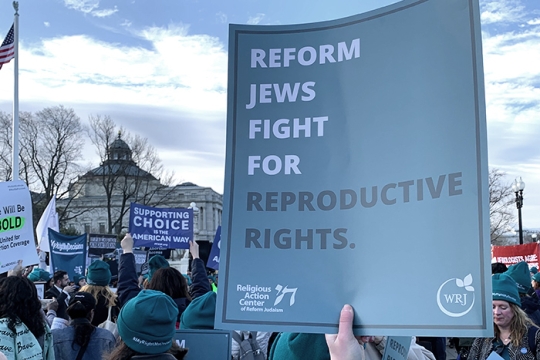 Even as we knew the Supreme Court was likely to undermine and even overturn abortion rights, to see the words in print in last night's leaked draft decision in Dobbs v. Jackson Women's Health Organization is shocking and painful. Here's how you can take action now.
Image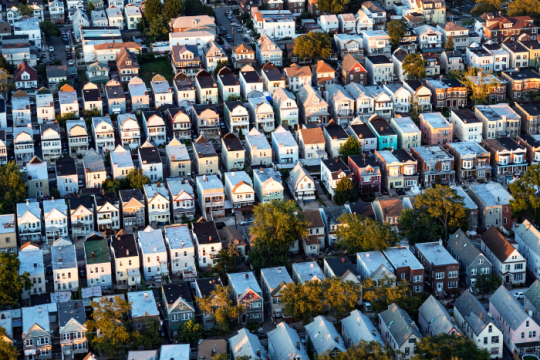 Last month, the Illinois legislature passed HB 2775, a bill that would end source of income discrimination in housing. Working across lines of difference as a member of the Illinois Coalition for Fair Housing, RAC-IL is proud to have played a key role in this successful campaign, which makes Illinois the twentieth state in the country to pass protections against income discrimination in housing. Governor J.B. Pritzker is expected to sign the bill in the coming weeks.