Image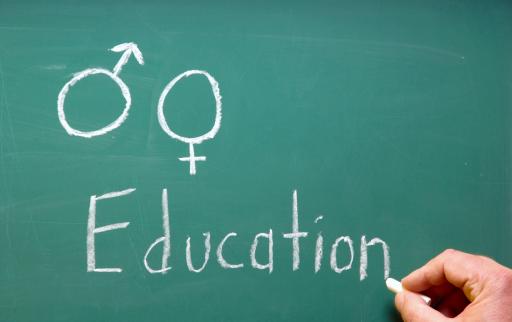 In the United States, the number of teen pregnancies is the lowest it has been in decades. It still remains, however, the highest among the most developed countries in the world. Approximately 68 per 1,000 women between the ages of 15 and 19 become pregnant each year. This adds up to nearly 750,000 teenagers, and nearly 82 percent of these pregnancies are unintended.
To help combat this issues, in 2010 President Obama created the Teen Pregnancy Prevention Program, also known as TPPP. A program administered through the Office of Adolescent Health (OAH), TPPP funds public and private entities who provide medically accurate and age-appropriate programs that aim to reduce teen pregnancy and associated risk behaviors. The grant process is competitive, and currently 81 programs are funded through TPPP. The program also covers the cost associated with administering and evaluating the program.
Programs funded through TPPP really work. Research shows that more comprehensive approaches to sex education, such as those funded through TPPP can decrease sexual risk behaviors including delaying sexual intercourse, increasing contraceptive use, and reducing the number of partners. Further, teens who report that they received more comprehensive approaches to sex education are 50 percent less likely to experience an unintended pregnancy.
Unfortunately, funding for the Teen Pregnancy Prevention Program is at risk. Last year, the program was funded at 110 million dollars. Congressional proposals for the upcoming 2016 Fiscal Year would essentially eliminate the program as its funding could be cut by upwards of 91 million dollars. Teenagers need accurate and complete information and education to both postpone sexual activity and protect themselves if they do become sexually active. Diminishing the Teen Pregnancy Prevention Program would be detrimental to the sexuality education and health of teenagers in the United States.
The Reform Movement, through its resolutions, has shown its support for providing teens with sexuality education that is both medically accurate and comprehensive. In Jewish tradition, the guiding principle of sexuality is k'doshim tih'yu, "You shall be holy" (Leviticus 19:2). Providing young adults with accurate and comprehensive information through programs such as TPPP allows them to respect themselves and their bodies.
As the time to create funding proposals for the 2016 fiscal year approaches, many organizations, including the RAC are demonstrating their support for the Teen Pregnancy Prevention Program. Follow us and join in the conversation on Twitter by using the hashtag #NoTPPPcuts. Here are some sample tweets that you can post:
Comprehensive sex ed is an important Reform #Jewish value. Learn more here: http://bit.ly/1kAFIfv #NoTPPPcuts
Our Reform #Jewish values inform our belief that accurate sex education is a societal obligation: http://bit.ly/1j3STE2 #NoTPPPcuts
When comprehensive sex education programs are at risk, we have a moral and #Jewish obligation to act: http://bit.ly/1kEVzcW #NoTPPPcuts
Cuts to sex education would go against the Jewish principle K'doshim tih'yu, "You shall be holy": http://bit.ly/1kEVzcW #NoTPPPcuts                                           
To learn more about sexuality education, visit the RAC's issue page. For more information about the Teen pregnancy Prevention Program, visit the Office of Adolescent Health's webpage. 
Related Posts
Image
We stand with the people of Israel during these difficult and challenging days and pray for the safety and immediate release of all of the hostages. See our resources and actions you can take.
Image
Before sharing some tools for facing and combating antisemitism, it's important to have a clear understanding of exactly what antisemitism is. 
Image
When we think about climate change, I believe we often get lost in the global context and forget about its local impacts. Climate change is a complex, unfamiliar, slow-moving, and intergenerational problem that covers a broad range of policies, topics, and headlines.