Image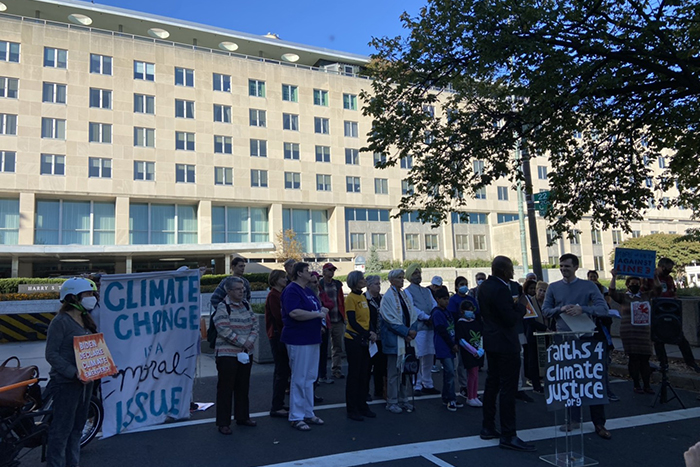 In the Garden of Eden, the Eternal tells Adam and Eve, "Take care not to spoil or destroy My world, for if you do, there will be no one to repair it after you" (Midrash Ecclesiastes Rabbah 7:13) The words "take care" are especially insightful - if we are not careful or diligent, we could destroy the world through our own ignorance, misguided actions, or inactions.
This teaching is especially relevant given the current debate in the U.S. surrounding legislation to prevent and mitigate the worst impacts of climate change. Even though Americans comprise 5 percent of world population, the U.S. accounts for 30 percent of global energy use, 28 percent of carbon (CO2) emissions, and 11 percent of total global greenhouse emissions, second only to China. However, since 1850, the U.S. has emitted roughly one-fifth of total CO2 emissions, the most of any country by far and Americans are already paying for the cumulative effects of the climate crisis. From 2015 to 2020, it is estimated that climate-fueled disasters cost the U.S. more than $500 billion. The 2015 Paris Agreement united countries in limiting average global temperatures from reaching 1.5 degrees Celsius (2.7 degrees Fahrenheit). An increase beyond 1.5 degrees Celsius could have deleterious impacts all over the world, from loss of biodiversity and extinction to even more catastrophic natural disasters like super storms, wildfires, famine, disease, and hunger. These realities demand bold action to curb greenhouse gas emissions, protect the environment, and safeguard countries more vulnerable to climate crisis consequences. To that end, Congress is considering the $1 trillion bipartisan infrastructure bill (also known as the Bipartisan Infrastructure Framework) and the $3.5 trillion reconciliation bill (also known as the Build Back Better Act).
The quintessential American mode of transportation is the car, but private cars are both financially and environmentally costly. In 2019, 77 percent of U.S. greenhouse gas emissions came from transportation, electricity, and industry. The infrastructure bill addresses American transportation culture by making investments in public transit and moving from gas-powered vehicles to electric vehicles. Bus and train fleets would be modernized or replaced with clean, zero-emissions equivalents. A national network of electric vehicle chargers would be installed along highways and in convenient areas in communities, expediting American consumers' transition to electric vehicles.
The infrastructure bill attempts modernization and "green-ing" of American transportation, while the reconciliation bill has greater scope and power to implement the necessary long-term changes and strategies to reform not just the transportation sector but the electricity and industry sectors, which is critical to maximize the environmental benefits of electrifying transportation systems.
The reconciliation bill's top goals combine many different environmental concerns:
The reduction of America's carbon pollution 80 percent from power plants by 2030.
The reduction of economy-wide emissions by at least 50 percent by 2030.
40 percent of the benefits of such climate investments go to disadvantaged communities.
Two of the most important policies are the Clean Energy Standard and Clean Energy Tax Credits. The Clean Energy Standard would reduce greenhouse gas emissions caused by the electricity industry 80 percent by 2030 through the Clean Electricity Payment Program (CEPP), an incentivized system of fines and payments for utilities to meet renewable energy targets. Clean Energy Tax Credits are tax credits for clean electricity, electric vehicles, new green technology, and manufacturing. These tax credits are for clean energy technologies such as wind, solar, energy storage, hydrogen, and carbon capture. Funding, researching, and developing these technologies will create new green jobs in turn. Displaced fossil fuel workers will be re-trained for well-paid, green, union jobs, and communities which have long suffered from the consequences of pollution and climate change will see significant health, economic, and employment investments, and are critical to advance the cause of environmental justice. These most crucial aspects are at risk of being excluded from the final package, and all of them are necessary to meet 2030 emissions reduction goals. If one of these key aspects is substantially weakened or outright eliminated, the remaining policies must allay the resulting burden.
The reconciliation bill will also create a new Civilian Climate Corps (CCC), a diverse, short-term workforce of young people earning $15 an hour plus benefits and healthcare. CCC members would work on projects like assisting community extreme weather preparation, invasive species removal, biodiversity protection, and conservation efforts. Oil and gas companies will pay methane fees for the carbon pollution they create from oil and gas extraction, fossil fuel subsidies will be repealed, and loopholes closed - completing our transformation to a clean, green economy.
Today, we stand at a critical crossroads in the climate crisis. The reconciliation bill is a historic, watershed approach, uniting the success of American families, the American economy, and environmental protection and climate crisis amelioration. We must take care not to destroy or spoil God's creation. We still have time to prevent the worst aspects of the climate crisis. Join the RAC in calling on Congress to enact ambitious and visionary legislation that uplifts American families, strengthens the economy, and secures just transition and environmental justice.
Tell Congress to prioritize climate action and environmental justice.
Related Posts
Image
RAC legislative assistant Noé Granados spoke at a National Highway and Transportation Safety Administration hearing on Corporate Average Fuel Economy (CAFE) standards on September 28, 2023.
Image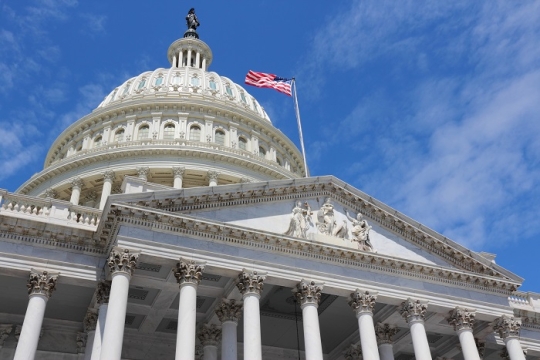 Before October 1, Congress must pass a federal budget to avoid a government shutdown. Congress can either pass a package of 12 appropriations bills to establish new funding levels for the upcoming fiscal year and/or a continuing resolution to temporarily continue funding levels from the prior year.
Image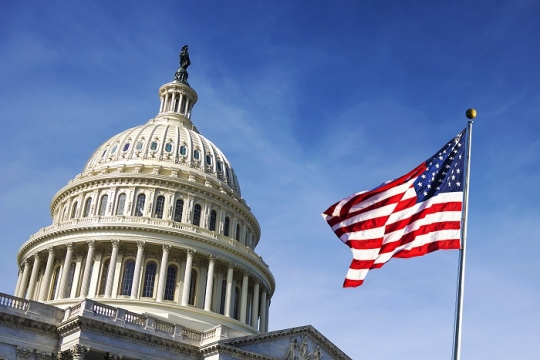 With the reintroduction of the John Lewis Voting Rights Advancement Act last week, it's important to remember the true cost of getting the Voting Rights Act passed.