Image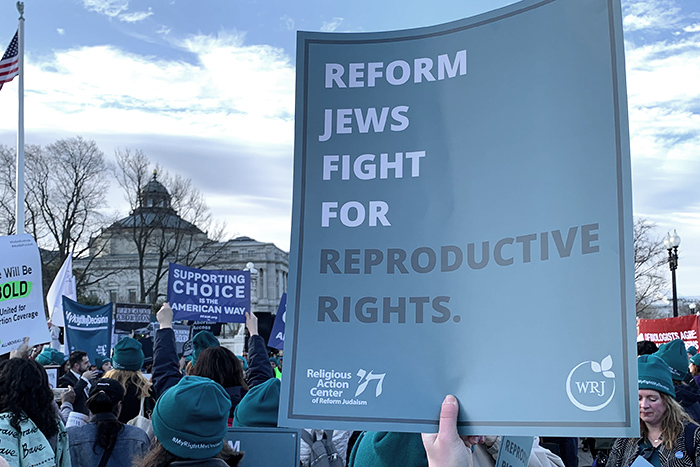 Even as we knew the Supreme Court was likely to undermine and even overturn abortion rights, to see the words in print in last night's leaked draft decision in Dobbs v. Jackson Women's Health Organization is shocking and painful. The draft also explicitly references the Court's decisions in pivotal LGBTQ+ cases, making it clear that like abortion rights, LGBTQ+ rights are gravely threatened. As Rabbi Jonah Pesner tweeted, "As Reform Jews, we know that every person has the right to make decisions about their body and reproductive health." Rabbi Pesner also joined with Central Conference of American Rabbis CEO Rabbi Hara Person and Women of Reform Judaism Executive Director Rabbi Marla Feldman to issue a statement. 
We are working with our partners in the reproductive rights/women's/progressive communities to organize an effective response to this threat. Here's what you can do:  
Check out these resources and actions to protect and advance abortion rights and access.

There are lots of local events in support of reproductive rights happening, so look out for those opportunities. 
The May 17th Jewish Rally for Abortion Justice in Washington, D.C. will be an important opportunity for our community to express its unyielding commitment to reproductive rights. The RAC is proud to co-sponsor this event being planned by NCJW. If you will be in DC on the 17th, let us know! We will have a designated meeting spot at the rally for Reform movement activists. And before you head home, join us for an informal gathering at the Religious Action Center. Grab a drink and a snack and catch up with friends before hitting the road. Register here so we can keep you updated on the day's events and see you May 17th!

Great news: The Israel Religious Action Center (IRAC)'s Orly Erez Likhovski and Anat Hoffman will be with us at the RAC open house. This will be a great opportunity to hear from Orly as IRAC's new director and learn more about IRAC's vital justice work in Israel.
 
It's time to codify abortion rights in law. Urge the Senate to pass the Women's Health Protection Act, which would establish a legal right for health care providers to provide, and for their patients to receive, abortion services free of restrictions and bans that delay or obstruct access to care. The House passed the bill in September; now it's time for the Senate to act.
 
ABOVE ALL: Join us on Zoom for the May 17th launch of the Reform Movement's nonpartisan Every Voice, Every Vote campaign. The best way to strengthen our democracy and elect lawmakers who reflect your values is to is to vote.
 
Tune into the RAC, WRJ, and CCAR's webinar, The Path Forward on Abortion: How Reform Jews Can Protect and Advance Abortion Rights, on May 26th at 6 PM, to learn more about the potential decision, what to expect when the final decision is determined, and ways that we can respond, from direct support to individuals seeking an abortion to local, state, and federal advocacy. We will be joined by guest speakers Leila Abolfazli, Director of Federal Reproductive Rights at National Women's Law Center, and OB/GYN and advocate Dr. Sara Imershein, MD MPH FACOG.
Related Posts
Image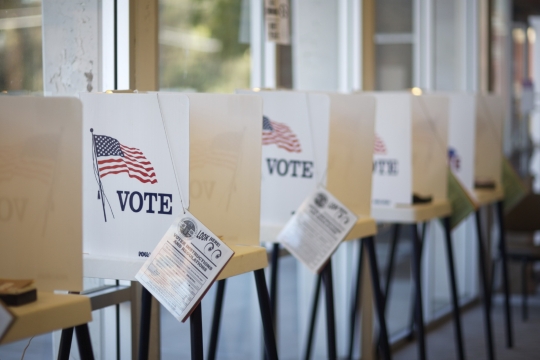 With 2023 in full swing, leaders and officials at every level are setting their agendas and priorities for the coming year. We continue to be proud of the power we built and mobilized in 2022 as a Reform Movement as we gather to set the agenda for our work in 2023.
Image
January 22nd will mark 50 years since the Roe v. Wade decision and the first anniversary since the Supreme Court overturned Roe last summer, paving the way for states to ban abortion and restrict other critical reproductive health services.
Image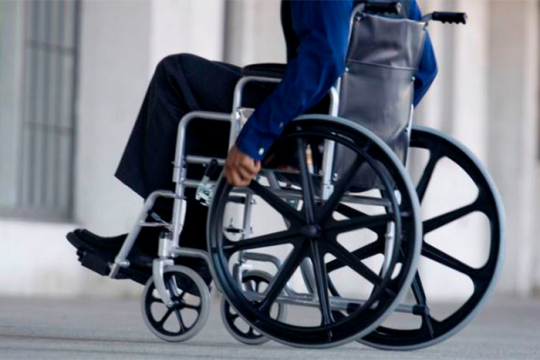 The Religious Action Center is excited to continue our partnership with the Jewish Federations of North America as hosts of the annual Jewish Disability Advocacy Day (JDAD) on February 15th at 12 PM ET. Registration is officially LIVE!