Last month, the Human Rights Campaign and the Equality Federation Institute released their
2014 State Equality Index (SEI)
, which analyzes the state of LGBT rights in all fifty states and the District of Columbia. Although the fight for marriage equality is often in the headlines, this report highlights the many other laws that impact LGBT people, for better and for worse. Ultimately, while 2014 included many victories for LGBT people on the state level, there is clearly much more that needs to be done in order to achieve full equality. Over the course of 2014, 19 states achieved marriage equality as a result of court cases, opening the door to many same-sex couples to adopt and illustrating the impact the courts can have on LGBT equality. Yet,
the resistance in Alabama to marriage equality
illustrates the difficulties LGBT people will face as the courts continue to strike down bans in more conservative states. Meanwhile, only one state passed non-discrimination protections on the basis of gender identity (Maryland), meaning that it is still legal to discriminate in areas such as employment and housing in 32 states based on gender identity and in 29 based on sexual orientation. This slow progress on the state level emphasizes
the importance of federal legislation banning discrimination on the basis of sexual orientation and gender identity
, similar to existing civil rights protections in state and federal law. Beyond relationship recognition, adoption and anti-discrimination laws, the 2014 State Equality Index also analyzes hate crime laws, laws impacting students, and LGBT-health related laws. Although the Matthew Shepard and James Byrd, Jr. Hate Crimes Prevention Act—
which celebrated its fifth anniversary in October
2014—empowers the federal government to investigate hate crimes on the basis of sexual orientation and gender identity (alongside many other enumerated c lasses), most hate crimes are prosecuted on the local and state level. A majority of states still do not cover hate crimes based on gender identity in their state statutes and almost half of the existing state hate crime statutes do not cover hate crimes based on sexual orientation. The differing protections on the basis of sexual orientation and gender identity in non-discrimination protections and hate crime statutes just represent one of the many ways in which trans people face additional discrimination because of their identity within the existing obstacles the LGBT community faces. Three states explicitly prevent trans people from receiving appropriate identification while only 12 have laws and policies that facilitate gender changes on birth certificates. Moreover, 18 states exclude  coverage of trans-related health services and procedures in their Medicaid program. There is clearly more work that needs to be done to ensure that LGBT equality is achieved in all fifty states. As Jews who have inherited a tradition that teaches that all human beings are created
b'tselem Elohim
 (Genesis 1:27) and recognizes a diversity of genders and sexes, we must take a stand against
anti-LGBT discrimination
and fight for LGBT equality. The laws I highlighted so far from the State Equality Index might seem to be focused primarily on LGBT adults, but we must remember that discrimination against LGBT people is also pervasive in our schools across the country. Only twenty states, according to the SEI,  have anti-bullying laws that offer protections based on gender identity and sexual orientation and two states have anti-bullying laws that prevent school districts from including enumerated categories, like sexual orientation and gender identity, in their anti-bullying policies. 
Take action now to tell your member of Congress to support federal legislation that would require educational agencies to prohibit bullying and harassment based on students' actual or perceived sexual orientation and gender identity.
Related Posts
Image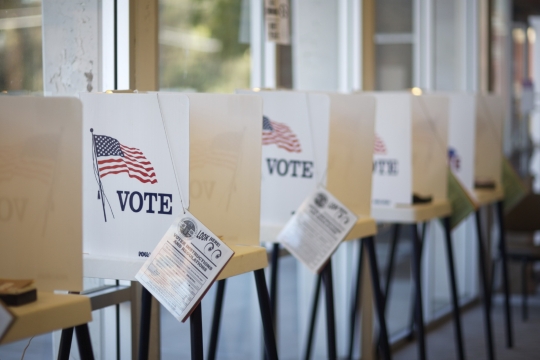 With 2023 in full swing, leaders and officials at every level are setting their agendas and priorities for the coming year. We continue to be proud of the power we built and mobilized in 2022 as a Reform Movement as we gather to set the agenda for our work in 2023.
Image
January 22nd will mark 50 years since the Roe v. Wade decision and the first anniversary since the Supreme Court overturned Roe last summer, paving the way for states to ban abortion and restrict other critical reproductive health services.
Image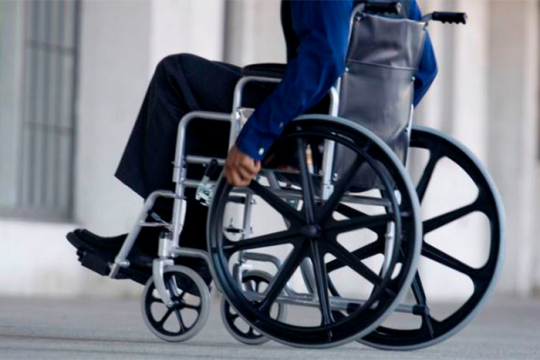 The Religious Action Center is excited to continue our partnership with the Jewish Federations of North America as hosts of the annual Jewish Disability Advocacy Day (JDAD) on February 15th at 12 PM ET. Registration is officially LIVE!