By a two-to-one vote, a three-judge panel of the United States Court of Appeals for the Sixth Circuit
upheld the right of states to ban same-sex marriages
yesterday , overturning rulings in Kentucky, Michigan, Ohio and Tennessee. Going forward, the challengers in the cases can either
ask the full Sixth Circuit bench to reconsider their cases (en banc) or appeal directly to the Supreme Court
. Although the Supreme Court
recently denied review to several cases
dealing with the constitutionality of same-sex marriage bans,
Justice Ginsburg stated in September
that "if that court [the Sixth Court] should disagree with the others then there will be some urgency in the Court taking the case." Since the Sixth Court ruled against marriage equality, whereas most other circuit courts have ruled in its favor, there's reason to believe based on Justice Ginsburg's quote that there's a good chance the Supreme Court could take up this case if it is appealed to them. The Torah teaches us (Genesis 1:27) that all people are created 
b'tzelem Elohim
 (in the Divine image), and are therefore entitled to be treated equally, with both dignity and respect. As a Movement 
with a long history of advocating for LGBT Equality
, we hope that if this case comes before the Supreme Court, the Court will take the case and finally rule that all same-sex marriage bans are unconstitutional. As we wait for the Supreme Court to take action to strike down legal barriers to LGBT couples, we can take actions in our own communities to remove barriers to LGBT inclusion. The
RAC's LGBT webpage
offers a variety of resources, including
LGBT Equality Resources for Reform Congregations
 to help congregations becomes more inclusive of LGBT individuals.
Related Posts
Image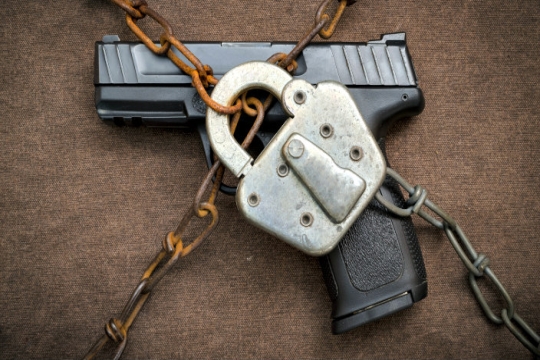 Gun Violence Prevention Shabbat is December 9-10 this year, and in the Torah portion, Parshat Vayishlach, Jacob wrestles with an angel to receive protection from a battle he foresees coming with his brother.
Image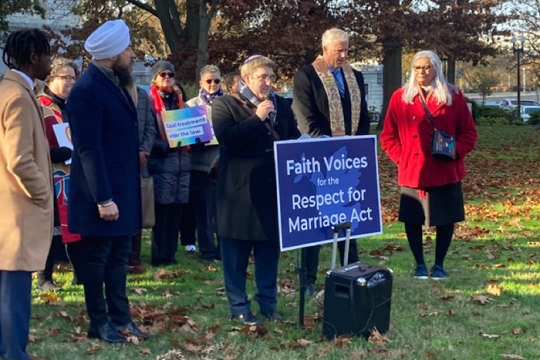 The following blog post is adapted from remarks given by Cantor Jason Kaufman (Beth El Hebrew Congregation, Alexandria, VA) at the Faith Voices for the Respect for Marriage Act Press Conference on November 17, 2022.
Image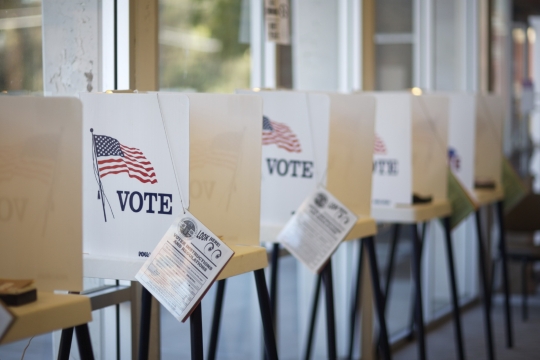 As the votes continue to be counted in the 2022 midterm elections and we look ahead to the Georgia runoff, I am full of deep gratitude. With so much at stake, including the integrity of our democratic institutions, Reform Jewish activists showed up in record numbers to make sure every voice was heard, and every vote was counted.