Earlier today,
the Supreme Court issued a historic ruling in favor of marriage equality
, which establishes marriage equality in all fifty states. As we celebrate this victory for equality and as LGBT Pride month comes to an end, here's a look back at some of the LGBT milestones that occurred this month: Caitlyn Jenner's cover story in Vanity Fair sparked conversations throughout the country on transgender issues.
On our blog
, we highlighted the need for explicit federal non-discrimination protections for transgender people, as well as helpful resources for being a trans ally and talking about trans people. Unfortunately, since the blog post was published,
a transgender teen was killed in Mississippi
. While it is still unclear if the homicide was a hate crime, even if it was, Mississippi is one of the many states with a hate crime law that does not cover gender identity. On June 8,
I reflected on my fifth month celebrating pride as an out gay man
and spoke about the work that still needs to be done, including lifting the military's ban on out transgender service members. Earlier this month,
the Air Force announced policy changes
that will make it more difficult to discharge transgender troops and
Rep. Jackie Speier (D-CA) sent a "Dear Colleague" letter
aimed at garnering support for legislation she is drafting to life the military's ban. Despite this progress, trans service members and veterans still face many barriers and hardships. These hardships especially came into focus this week as the transgender military community
mourned the loss of trans military advocate Jess Ships
who took her life this month. On June 13, the RAC hosted over 50 people for a Prayer Rally before the Capital Pride Parade, highlighting the Jewish imperative for LGBT equality. The RAC then joined other Jewish organizations in D.C.
and marched in the Capital Pride Parade
. On June 18,
we covered the Southern Poverty Law Center's court case against JONAH
, a Jewish conversion therapy provider. Yesterday
, a New Jersey jury found that JONAH violated the state's consumer fraud act
by claiming they could turn gay men straight. The Central Conference of American Rabbis
adopted a resolution condemning conversion therapy
earlier this year and last month Representative Ted Lieu introduced (D-CA) 
the Therapeutic Fraud Prevention Act,
 (H.R. 2450) the first federal bill that would ban conversion therapy if passed. On June 22,
we reflected on the Supreme Court's oral arguments in Obergefell v. Hodges,
the marriage equality case, and previewed the potential outcomes of the case. Today, the Supreme Court issued its ruling in favor of marriage equality. On Wednesday July 1 at 11:00 AM ET Slate's Dahlia Lithwick will be joining the Religious Action Center for a Court Wrap Up conference call to discuss today's historic ruling  as well as other major decisions from this term.
Join us on Wednesday by registering for the webinar here.
On June 22,
the RAC sent an interfaith letter to the Senate
, signed by thirty-six faith based organizations and religious denominations, urging the Senate to include the Student Non-Discrimination Act (SNDA) in any reauthorization of the Elementary and Secondary Education Act (ESEA). SNDA would prohibit discrimination in public schools based on a student's actual or perceived sexual orientation or gender identity or their association with lesbian, gay, bisexual, and transgender (LGBT) people. ESEA reauthorization is currently expected to occur in early July.
Urge Congress to support the Student Non-Discrimination Act!
In addition, there were some significant actions taken by the Administration this week:
While there is still a lot more to be done in order to achieve equality for LGBT people, we have a lot to be proud of this Pride Month. From increased trans visibility to a court win against conversion therapy,  the LGBT equality movement is continuing to move forward and the RAC is proud to play an important role in this effort by representing the Reform Movement  on Capitol Hill in support of LGBT Rights.
Related Posts
Image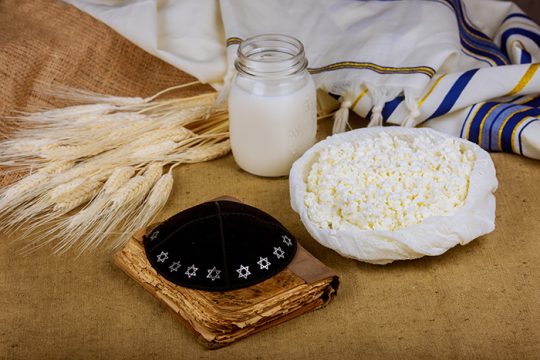 As Shavuot approaches and we celebrate the Giving of the Torah, I have been spending some time reflecting on some of my favorite teachings from Jewish sacred literature, both those that resonate with me, and those that feel most important or most timely.
Image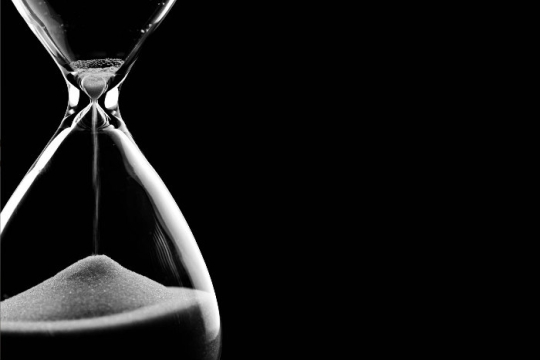 It may prove difficult to wait for election results, especially in these times of heightened stress and anxiety; patience may seem impossible. Fortunately, Jewish faith and tradition offer lessons for us as we enter a period of waiting and uncertainty.
Image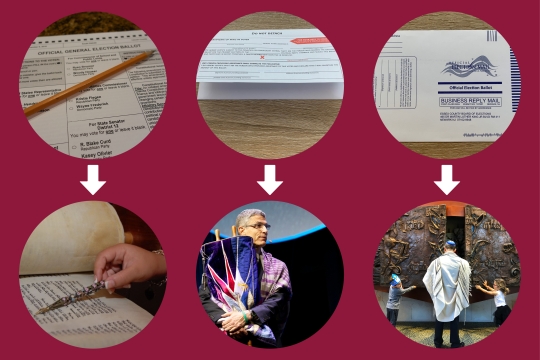 Just as the Torah is at the center of Judaism, the ballot is at the core of our democracy. We would not dream of returning the Torah to the Ark without first dressing it. It helps, then, to think of the outer envelope as the ark and the inner security envelope as our ballot's Torah cover.