Image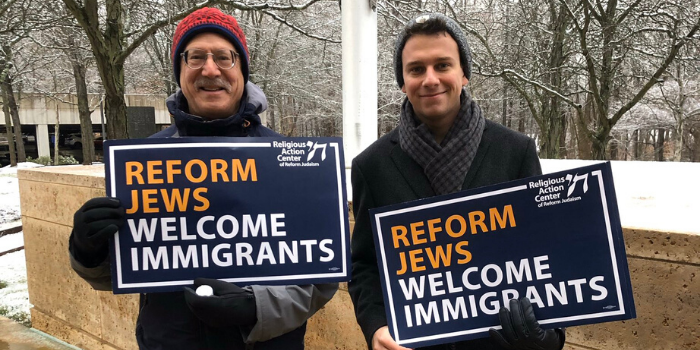 If someone told me as a high school senior that after graduating college, I'd find myself working in Washington, D.C. for the largest Jewish denomination in North America, I would have been skeptical. In the years following my Bar Mitzvah, I barely set foot in temple. I loved lighting Hannukah candles and celebrating Passover with my family. But I wasn't drawn to more formal synagogue activities that felt often like obligations – that, coupled with my lifelong desire to sleep in on the weekends, made me think I might never have particularly deep involvement with the Jewish community.
Then I started college, where the Hillel director on campus helped reframe my understanding of Jewish social justice. I was already familiar with the concepts of tikkun olam and tzedakah, but only in the context of direct service and charity: noble pursuits, disconnected from systemic change. But my Hillel director explained that tzedakah, charity, shared a Hebrew root with tzedek, justice. Our tradition was not focused on altruism just because it was the right thing to do, but rather because it was the necessary thing to do. The deeply ingrained call to do justice that I had long felt was not alien or irrelevant to my Jewish identity; it was my Jewish identity. I went on to become the VP of Outreach for Northwestern University Hillel where I was responsible for social justice initiatives and learned how to organize the Jewish community to create long-term change.
Enter the Religious Action Center of Reform Judaism and its Eisendrath Legislative Assistant Fellowship. With a new understanding of my Jewish identity, I knew I wanted to combine my passion for Judaism and social justice after graduation. The RAC's LA program has allowed me to hone my abilities as an advocate, a mentor, an organizer, and a teammate, while making an actual impact on the issues the RAC works on. It has allowed me to foster a deeper connection to Judaism and the amazing perceptiveness which with our scholars explored the world.
I am only 22, yet I've been empowered to represent the Reform Jewish Movement at coalition meetings, and strategize responses to the administration's cruel immigration and refugee policies. I have stood in solidarity with DREAMers in front of the Supreme Court, and with refugee advocates on the steps of the Capitol. I have been able to help prepare speeches for some of the Reform Movement's social justice icons, including Rabbi David Saperstein and Rabbi Jonah Pesner, I have seen the progressive victories that we can achieve when Reform Jews advocate for justice alongside and following the lead of marginalized communities , such as when RAC-IL was instrumental in getting Illinois Governor J.B. Pritzker to consent to resettle refugees in his state after we had the opportunity to meet with him in Chicago.
Perhaps most meaningful is the work I have been able to do with teens from around North America through the Bernard and Audre Rapoport L'Taken Social Justice Seminar. I help educate thousands of young Reform Jews on how they can make a difference on the social justice issues they care about and then see them put what they learn into action by lobbying their members of Congress. L'Taken is incredibly exhilarating and fun, but what will stay with me is the look on a participant's face when they realize that, even if they cannot yet vote, they have the power to shape what happens in their country.
Aside from the meaningful work, the LA program is also preparing me for whatever might come next. My professional skills and understanding of the intricacies of our political system have already benefitted from my six months as a LA. However, I am most grateful for the RAC community to which I will forever belong. To be a RAC LA is to follow in a long line of young change-makers motivated by a deep passion for justice, many of whom have gone on to accomplish incredible things as lawyers, Rabbis, Congressional staffers, and much more. Being a "RAC LA" is much more than a title or a line on a resume; it is an invitation into a community founded on empathy, compassion, and, of course, the pursuit of justice.
To dive headfirst into hands-on advocacy can be intimidating. It is exhilarating and rigorous, challenging and rewarding. Most of all, though, it is fulfilling. I spend my time working to repair the world, and I can think of nothing more worthwhile.
The Religious Action Center of Reform Judaism's Eisendrath Legislative Assistant Program is a year-long fellowship for recent college graduates interested in Judaism, social justice, and policy. LAs are at the heart of every aspect of the Reform Movement's social justice work. Learn more and apply now at rac.org/la.
Related Posts
Image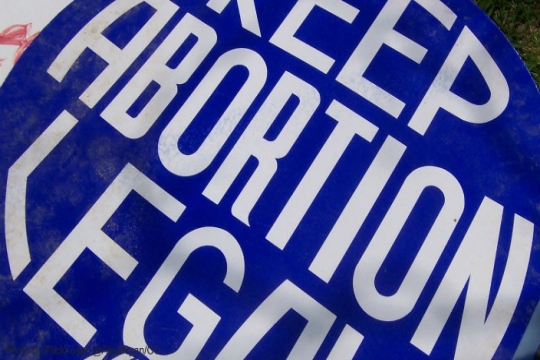 Here are some resources and actions to protect and advance abortion access.
Image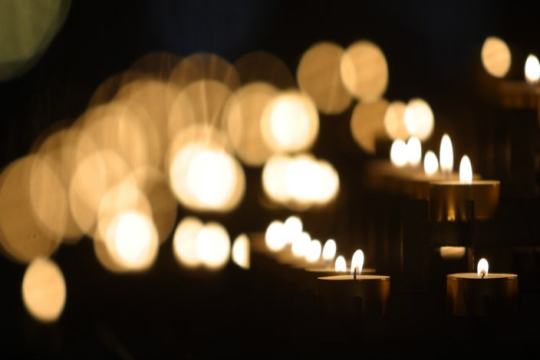 Tishah B'Av is a day of mourning, commemorating the destruction of the first and second Temples. In recent years, it's also a day to mourn other tragedies that have darkened Jewish history - the Romans putting down the Bar Kochba revolt, mass murders of Jewish communities during the Crusades, expulsions from England, France, and Spain in the Middle Ages, and the Holocaust.
Image
L'Taken is a transformational, innovative, and fun four-day program in Washington, D.C. that teaches high school students about the intersection of Jewish values and public policy. The program also trains them in leadership skills.