Image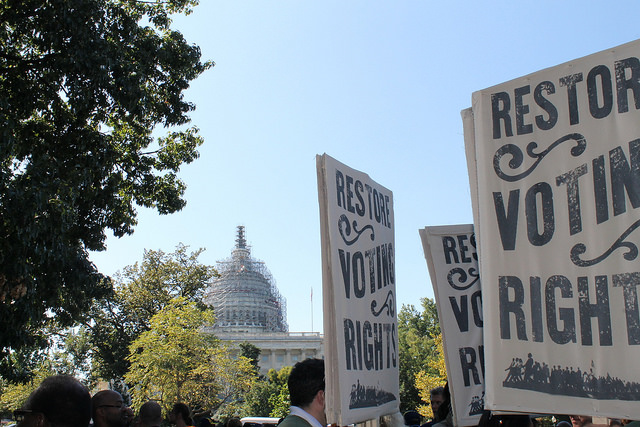 Saturday, June 25 commemorates the third anniversary of the Supreme Court's decision in the case Shelby County v. Holder that struck down key provisions of the Voting Rights Act of 1965 (VRA). The VRA, which was partially drafted in the RAC's offices, is one of the most important civil rights victories in our nation's history, granting the federal government the necessary authority to enforce the right to equal access to the ballot for all Americans.
In its ruling, the Supreme Court upheld Section 5 of the VRA, which required certain states and counties with a history of voter suppression to seek preclearance from the federal government before making changes to their voting laws. But, by a vote of five to four, the Court also found that Section 4(b), the formula to determine which jurisdictions would be subject to the preclearance requirement, was outdated and thus unconstitutional. As a result, election procedures in nine entire states and in counties in an additional six states were suddenly free of federal oversight.
Three years after the Shelby case, we are seeing the consequences of the Supreme Court's misguided decision. Seven of the 15 states previously fully or partially under preclearance have approved more stringent voting laws. In all, 17 states will have new voter restrictions – from photo ID laws to reduced early voting – in place for the first time in a presidential election this year. And, the burdens of these new restrictions do not fall on all Americans equally. Rather, people of color, low-income people, people with disabilities, the elderly and students tend to be disproportionately impacted.
Our Jewish faith compels us to speak out against policies that hinder the ability for certain communities to exercise their voting rights. Hillel taught: "Al tifros min hatzibur – Do not separate yourself from the community" (Pirke Avot 2:4). Similarly, we read that Rabbi Yitzhak said: "A ruler is not to be appointed unless the community is first consulted" (Babylonian Talmud Berachot 55a). The Reform Movement has interpreted these teachings as instructing us to work "to ensure that all eligible citizens are afforded the opportunity to vote and have their votes counted" (URJ 2001 Resolution on Election Reform).
The Voting Rights Advancement Act (H.R. 2867 / S. 1659), or VRAA, would introduce a new formula for preclearance, restoring the power to enforce Section 5 of the VRA to the federal government. It would also institute universal protections for some new voter suppression efforts, as well as key measures to improve voting accessibility for language minority groups.
The Reform Movement will be joining with partners in the faith and civil rights communities around the Shelby anniversary to urge Congress to pass the VRAA to restore and strengthen the Voting Rights Act. The RAC has put together a sermon starters resource to help facilitate conversations within congregations about the Supreme Court's decision and the struggle for voting rights. You can also get involved by filling out the RAC's VRAA action alert, and by sharing the action alert (www.rac.org/vraa) on social media.
Finally, the Shelby anniversary is a perfect time to launch voter engagement efforts in your congregation and community ahead of the 2016 general elections. You might hold a voter registration drive, candidate forum or issue night to ensure that people are prepared for and educated about the elections. For more information about these and other voter engagement opportunities, visit the RAC's Get Out the Vote Guide.
However you choose to take action around the third anniversary of the Shelby decision, please let us know by filling out this form.
Together we can work toward a country in which Rabbi Yitzhak's demand that no leader be appointed until the community is consulted applies equally to all Americans, regardless of race, class, ethnicity, age or ability.
Related Posts
Image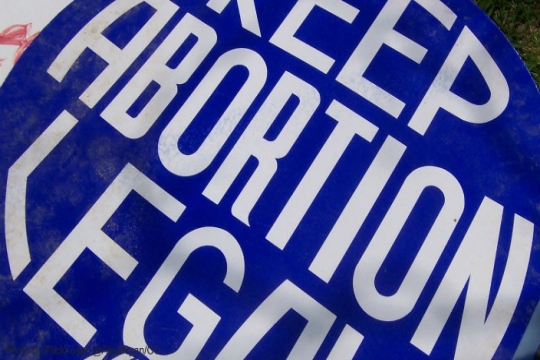 Here are some resources and actions to protect and advance abortion access.
Image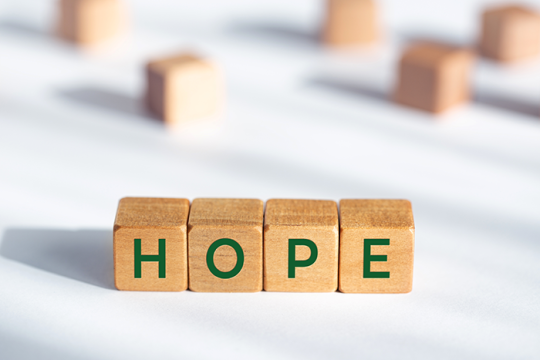 Thursday night's passage of a bi-partisan gun bill filled me with hope, even as the Supreme Court ruled against New York, which forces some states to actually loosen their gun regulations.
Image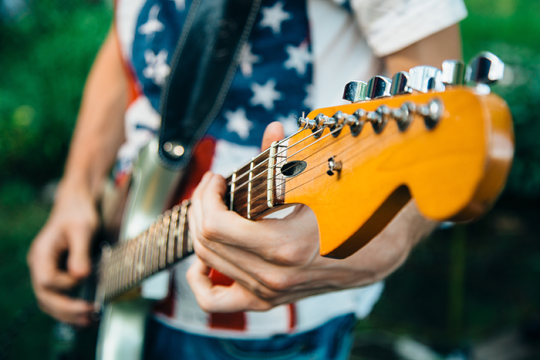 As we reflect on the United States' Independence Day, I am mindful that democracy also takes commitment and practice. Democracy takes practice because it still is not accessible to all.