After a summer of victories for marriage equality
, the Supreme Court today
denied review of all of the seven petitions challenging state bans on same-sex marriage
, thus allowing federal district and circuit decisions – which struck down marriage bans in Indiana, Oklahoma, Utah, Virginia and Wisconsin – to go into effect shortly.
Same sex- marriages began at 1:00 PM today
in Virginia and state agencies in Utah
have all been told to begin recognizing all legally performed same-sex marriage today
. Rachel Laser, Deputy Director of the Religious Action Center, issued
this statement
in response to the Supreme Court's decision:
The Supreme Court's decision to leave in place lower court rulings that have the potential to bring marriage equality to more than half of the states is cause for celebration for those Americans who will now be able to marry the person they love, no matter their gender. At the same time, we are well aware that all individuals, created b'tzelem Elohim, in God's image, are deserving of that right and we will continue to work to make that a reality in all fifty states. Today's news from the Court also makes it even direr that Congress pass a workplace non-discrimination bill to protect the many gay and lesbian couples marrying across America. In over half of the country, it remains legal to fire an employee for putting a picture of his or her same-sex wedding  on their desk. No one should live in fear of legal discrimination, the loss of a job, and diminished economic security based on their sexual orientation or gender identity.
Lyle Denniston at SCOTUSblog writes
that today's outcome will most likely pave the way to marriage equality in the six other states with marriage bans which are covered by the Circuits who heard the cases before the Court. In fact,
Attorney General John Suthers in Colorado has already announced
that the state will begin issuing marriage licenses to same-ex couples once "the formalities are resolved." Denniston further hypothesizes that five more states could add marriage equality following a decision by the Ninth Circuit, which would bring the total number of states which allow marriage equality up to thirty-five (in addition to the District of Columbia).
Adam Liptak of The New York Times
contextualizes the Court's decision by analyzing the Court's decisions in
Hollingswoth v. Perry
and
United States v. Windsor
last year. In addition, he also compares the Supreme Court's decision to the Court's approach to striking down bans on interracial marriage. The Torah teaches us (Genesis 1:27) that all people are created
b'tselem Elohim
(in the Divine image), and are therefore entitled to be treated equally, with both dignity and respect. As a Movement
with a long history of advocating for LGBT Equality
, we are thrilled by the impact of today's action by the Supreme Court on LGBT Americans in Indiana, Oklahoma, Utah, Virginia and Wisconsin. However, this development also stresses the need for a federal workplace non-discrimination law. 
Take action to end workplace discrimination against LGBT individuals!
 On the heels of the Supreme Court's action, we hope Congress will act to pass the Employment Non-Discrimination Act and protect LGBT individuals--both married and single--from work place discrimination.
UPDATE (10/7/14): 
Following yesterday's action by the Supreme Court, the Court of Appeals for the Ninth Circuit
struck down marriage bans today
in both Idaho and Nevada.
UPDATE (10/8/14):
 In the wake of the Ninth Circuit's decision in favor of marriage equality, Idaho state officials asked the Supreme Court to delay the ruling.  In response, 
Justice Kennedy ordered the Ninth Circuit to temporarily postpone its ruling today
, temporarily delaying marriage equality until another order by Kennedy or a review by the full Supreme Court. Justice Kennedy later clarified that
the delay only applies to Idaho and not Nevada
.
UPDATE (10/9/14):
Following
a statement by West Virginia Attorney General Patrick Morrisey
which stated that his office will respect the Supreme Court's decision on Monday, WV Governor Earl Ray Tomblin
released a statement
 that he has directed state agencies to take the necessary actions in order to administer same-sex marriages in the state.
Related Posts
Image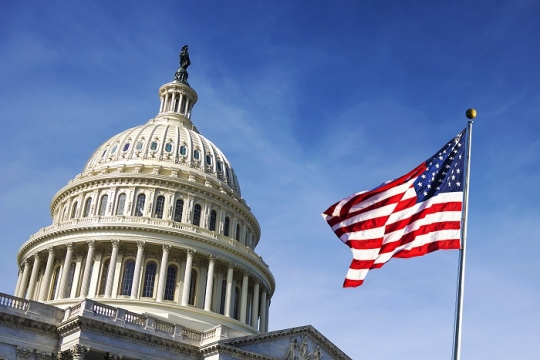 With the reintroduction of the John Lewis Voting Rights Advancement Act last week, it's important to remember the true cost of getting the Voting Rights Act passed.
Image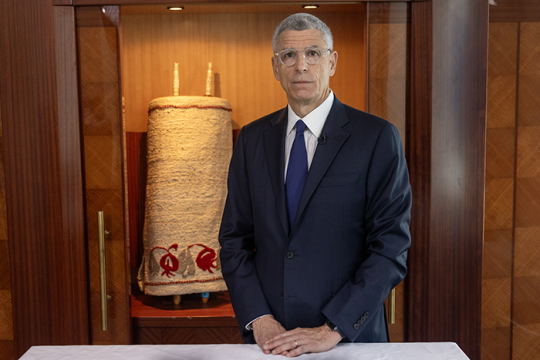 As Yom Kippur 5784 approaches, our commitment to making amends and pursuing restorative justice remains resolute. Even as the final shofar blast sounds at the end of Neilah, we will continue to hold ourselves accountable and atone for the harm suffered by victims and survivors. We will never shirk this challenging, morally demanding work. 
Image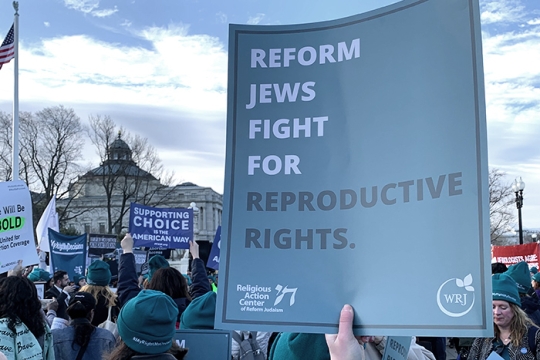 On November 7th, Ohioans will go to the polls to vote on the freedom of reproductive rights in our state. Issue 1 would establish a state constitutional right to "make and carry out one's own reproductive decisions," including decisions about abortion, contraception, fertility treatment, miscarriage care, and continuing pregnancy.