The big news of the week has been the aftermath surrounding the passage of state Religious Freedom Restoration Acts (RFRAs), with new developments on how which governor felt about which law or possible amendment changing every few hours. The news this week started when Indiana passed their RFRA, and outcry soon followed. The RAC's Deputy Director, Rachel Laser, released a statement on the law saying, in part,
"The Indiana Religious Freedom Restoration Act (RFRA), which highlights the broad, damaging effects of the Supreme Court's decision in Burwell v. Hobby Lobby on religious freedom and the way we understand the federal and state RFRAs. This Indiana law, unlike federal RFRA, codifies the notion that for-profit corporations may avail themselves of the religious freedom rights formerly only accorded to individuals and religious non-profits. In fact, it goes even further than the Hobby Lobby decision because it extends this right beyond closely held corporations to all corporations."
Not only does this state RFRA – like one being considered in North Carolina, and one passed by the Arkansas legislature – allowed corporations to have the same religious freedom protections as individuals, Rachel Laser also noted that,
"The federal RFRA under which Hobby Lobby was brought was intended to restore Supreme Court jurisprudence that had long protected individuals from government laws that substantially burdened their religious beliefs – always in counterbalance with compelling government interests. If interpreted and applied as intended, federal and state RFRAs meet an important goal of ensuring key freedoms. When they are used to exempt otherwise responsible parties from key non-discrimination laws, both the utility of and our trust in these laws falter."
Although Governor Mike Pence signed the bill into law, Rachel Laser called on the governor and the legislature to take action to ensure that this law is not used to make a legal argument to justify discrimination. On Thursday evening Governor Pence signed the amendment bill, but some argue that the proposal will not be truly effective in blocking the discrimination they fear might come as a result of this state RFRA. Rachel Laser also released a statement on the North Carolina RFRA. It is broader than the Indiana law in many ways – making it even easier for a person to seek to use this law as a way to justify discrimination:
"We strongly oppose the North Carolina Religious Freedom Restoration Act (RFRA), which would allow discrimination against minorities and vulnerable populations. The federal RFRA, by sharp contrast, was designed as a shield to protect an individual's ability to live out their religious beliefs and practices as promised by the First Amendment. Its goals should not be confused with the intended effect of the North Carolina RFRA."
These state RFRAs are an important reminder that religious freedom can and must coexist with broad civil rights protections. The state-level proposals that have caught national attention this week contradict the original purpose of RFRA, which was to ensure that individuals and communities of faith could live freely according to their beliefs and observances. Furthermore, these overbroad state RFRAs put at risk the entire civil rights framework that protects not only LGBT individuals, but also women, religious minorities and people of color. Now in these states, any individual or corporation can attempt to make a legal argument based on a professed religious belief to justify discrimination against people who are protected under civil rights law. For example, an employer could argue that he can refuse to hire women because he believes that only men should be the breadwinners in their families. The Reform Movement played a central role in the passage of the original, federal RFRA in the 1990s, when it was passed with overwhelming, bipartisan support in Congress and signed by President Clinton. When interpreted as designed, RFRA ensures that individuals and religious communities can live according to the teachings of their faith without undue government interference. The Hobby Lobby decision greatly changed the way RFRA is understood and interpreted. However, we remain committed to the goal and intent of RFRA; religious liberty is a fundamental American value, just like equality for all, and they can and must coexist. And, as Reform Jews, these national dialogue over RFRAs highlights a unique perspective we have on this issue. As Rachel Laser described in her statement on the North Carolina RFRA:
"As Jews, we know intimately the importance of religious freedom protections, which have allowed us – and many other communities of faith – to live freely according to our religious beliefs, practices and observances. As the quintessential victims of discrimination and oppression, it is our duty to speak out and to fight for the rights and protections of all vulnerable communities when they are put at risk. At this sacred time of year, when Jews around the world will gather at Passover seders, we are ever more cognizant of the ongoing journey to liberation and redemption for all people who face discrimination because of who they are. North Carolina's RFRA continues a dangerous trend in the states that could result in concrete harm to individuals who are members of religious minorities, the LGBT community and other minority groups."
Learn more about our work on religious freedom and church-state separation.
Related Posts
Image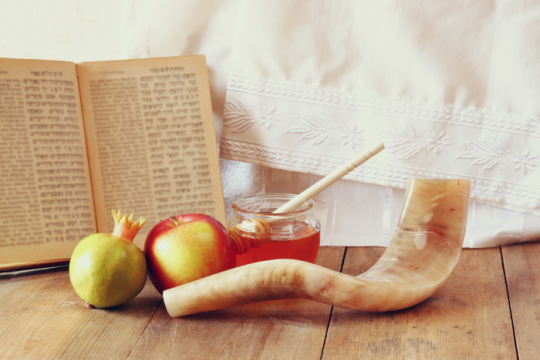 The following blog post is adapted from a prayer shared by Legislative Assistant Rachel Klein at the #1YearAfterDelRio March and Vigil for Haitian Migrants and Asylum Seekers on September 23, 2022.
Image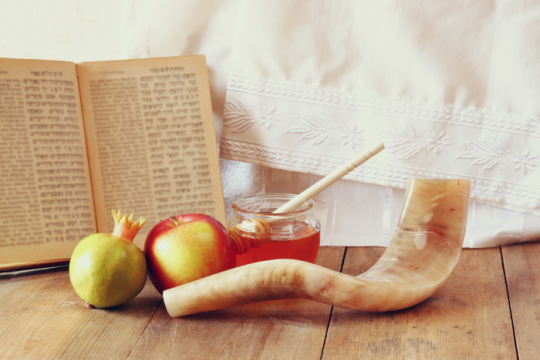 As we enter the Days of Awe, we engage in reflection and introspection. We confess our sins. We ask forgiveness of those we have wronged. And we pray that when the Book of Life is closed, we are inscribed for a good year.
Image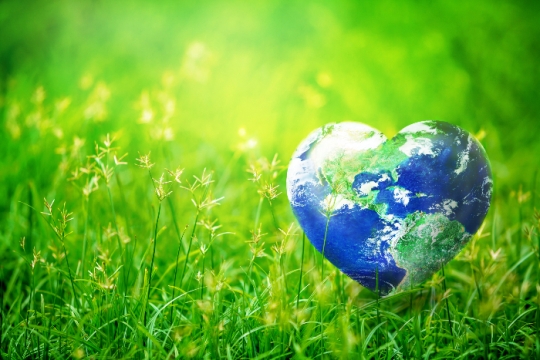 I have long wondered: what must Isaac have been thinking as his father bound him and laid him across the altar? Isaac must have realized his father had lied to him - did Isaac cry out? Did Isaac see his father pick up the knife?