Our hearts are heavy today after learning of a vicious act of terrorism in the West Bank, in which Israelis are suspected of 
setting the home of a Palestinian family on fire
. Tragically, the fire claimed the life of a toddler and badly injured others. Rabbi Jonah Pesner
offered thoughts
on the tragedy:
It is with equal amounts of horror and heartbrokenness that we awoke to the news of the overnight terror attack in the West Bank that claimed the life of a toddler and badly injured other family members. All indications are that the perpetrators of this violence are Jews, engaged in the kind of "price tag" attacks that have become all too frequent. The growing phenomenon within Israel of racist incitement violates the values of democracy and compassion. It contributes to an atmosphere in which the violence like that seen last night can occur. Simply put, there can be no place for hate-filled rhetoric or violence in Israel or in any civilized society; these acts must be clearly and loudly condemned by all people of goodwill. We call on the government to use all its resources to swiftly find and prosecute those responsible to the full extent of the law. May the memory of Ali Saad Dawabasha be for a blessing and may his parents and brother have a full recovery from their wounds and find comfort in their memories of his too short life.
We know all too well that these "price tag" attacks are
starting to become facts of life
for Palestinian communities, and something must change. We are proud to work with partners like the
Israel Religious Action Center
, who have examined some of the factors contributing to this violent racism in their new "
Racism and Gender in Israel
" report and have long advocated for a stronger government response to acts of terror on non-Jews. The time has come for a forceful and consistent response to those who think that such violence is acceptable.
Related Posts
Image
The RAC and WRJ are proud to sponsor NCJW's Repro Shabbat February 17th-18th (Parshah Mishpatim), when the Reform Jewish Movement will join with the wider Jewish community to recommit ourselves to reproductive health and rights.
Image
This blog post is adapted from a drash by Rabbi Julie Saxe-Taller at Jewish Earth Alliance's January 2023 webinar, The Climate on Capitol Hill, January 2023 with Senator Sheldon Whitehouse.
Image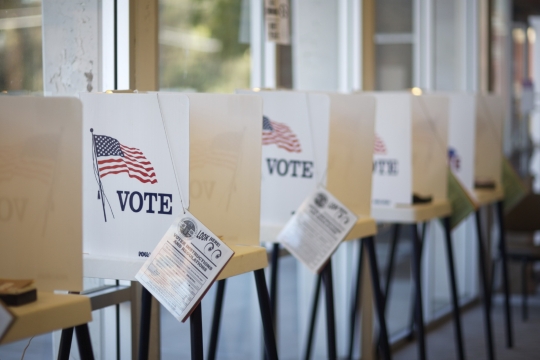 With 2023 in full swing, leaders and officials at every level are setting their agendas and priorities for the coming year. We continue to be proud of the power we built and mobilized in 2022 as a Reform Movement as we gather to set the agenda for our work in 2023.