Image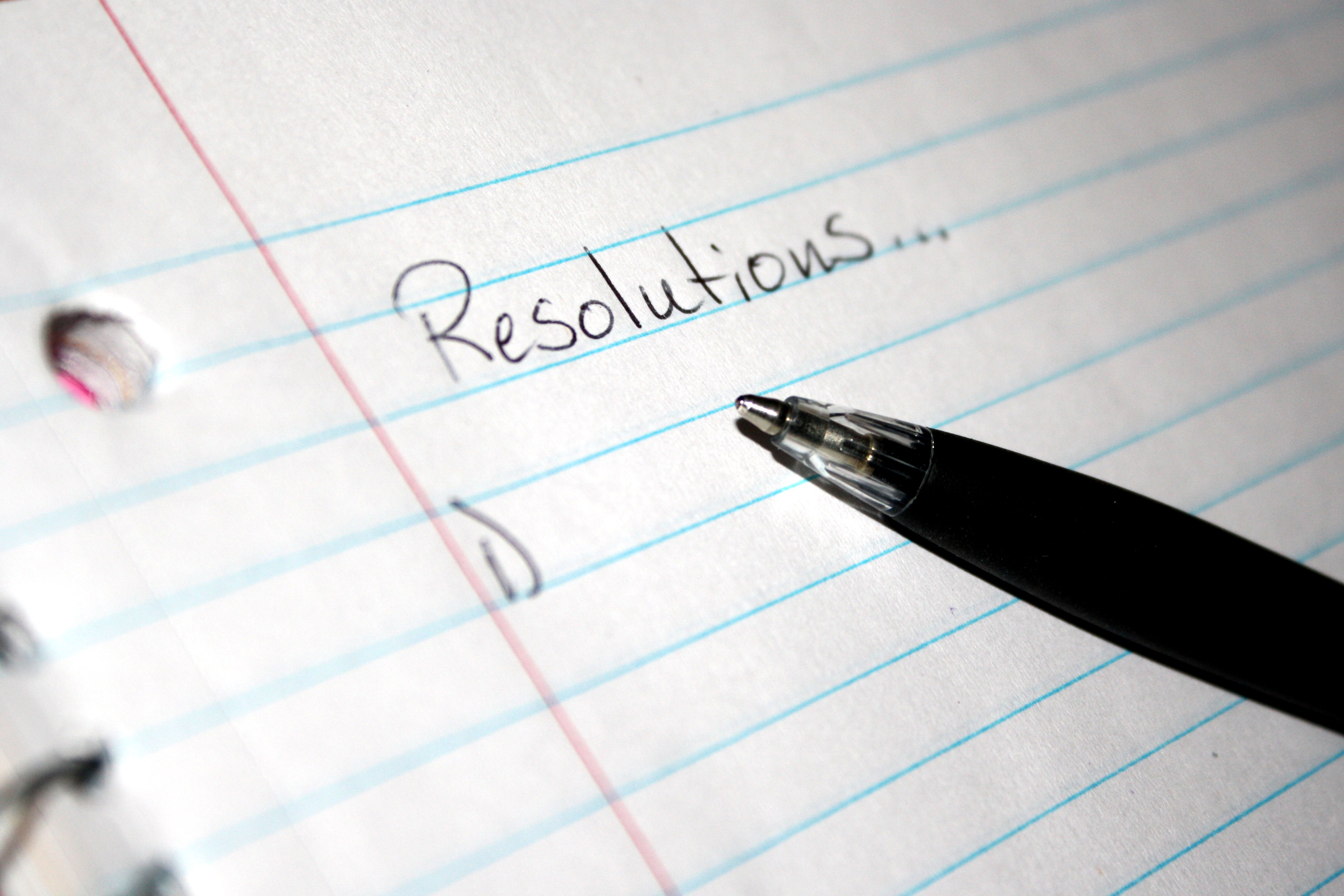 As we begin 2016, we reflect upon the successes and challenges of last year, and many of us embark on fulfilling our new year's resolutions. We at the RAC have made our own social justice resolutions for the New Year. We are sharing them in advance of President Obama's upcoming State of the Union address where he will similarly outline his 2016 priorities.  
As we look to the year ahead, we hope you'll join us in the work of fulfilling our social justice resolutions for 2016 and share your own resolutions with us:
We resolve to prevent further gun violence
President Obama's executive order addressing gun violence was a promising way to begin 2016 but we still need congressional action on many fronts, such as closing background check loopholes. Leviticus 19:16 tells us, "do not stand idly by while your neighbor's blood is shed," and we, as Reform Jews, cannot stand by and watch as thousands of people are impacted by gun violence each year.
We resolve to welcome the stranger
The principle of welcoming the stranger is the most repeated Biblical commandment. The worldwide refugee crisis continues in 2016. The New Year is an opportunity to work with our state and nationally elected officials to welcome those fleeing persecution and violence, even as we ensure our national security. We can make refugee resettlement a reality and work toward comprehensive legislation to reform the broken U.S. immigration system.
We resolve to protect voting rights for all Americans
2016 brings with it a new election season, highlighting deficiencies and obstacles faced by too many Americans as they seek to exercise the fundamental right to vote. Join us in calling on Congress to pass the Voting Rights Advancement Act (S. 1659/H.R. 2867) to restore and strengthen the Voting Rights Act of 1965. You can also help organize or participate in get-out-the-vote and educational activities in your local community. Together we can realize the vision of our tradition's teaching that "a ruler is not to be appointed unless the community is first consulted," (Babylonian Talmud, B'rachot 55a).
We resolve to dedicate ourselves to a vision of racial justice
Structural and institutional racism has been a sad reality for generations but in 2016 we resolve to  learn more about building deep and meaningful relationships across lines of faith, race and class; and about combatting racial inequality. Reform Jews can be allies to communities of color by being in deep relationships, and together acting to dismantle structural racism. Seek peace, seek justice, in your own place - and from there, bring peace and justice to the entire world.
We resolve to curb the causes and effects of climate change
The world came together in late 2015 for the historic Paris Climate Conference. Now is the time to make the vision of a world free from the threat of climate change a reality by acting to reduce our own emissions and the greenhouse gas emissions of our nation through measures such as the Clean Power Plan. This is also the year we can act to strengthen those who are most vulnerable to the effects of climate change. Funding for the Green Climate Fund is a crucial step toward helping poor and struggling communities worldwide deal with the flooding, drought and other extreme weather events climate change has brought about. The countries most responsible for climate change should be those most responsible for finding a solution to the problem. Judaism also underscores the moral imperative of protecting the poor and vulnerable: "When one loves righteousness and justice, the earth is full of the loving-kindness of the Eternal" (Psalms 33:5). Indeed, poor nations are likely to bear the brunt of the negative impacts associated with climate change.
We resolve to continue fighting for full LGBT equality
2015 will be forever remembered as the year in which marriage equality became the law of the land. It was also the year that the Union for Reform Judaism adopted a landmark resolution on the Rights of Transgender and Gender Non-Conforming Individuals. But there is more to be done to ensure LGBT Americans are ensured the dignity to which all people are entitled. Congress must pass the Equality Act (S. 3185/H.R. 4051) to prohibit discrimination based on sexual orientation and gender identity in employment, housing, public accommodations, federal funding, education, credit, and jury selection.
We resolve to urge Congress to provide job-protected sick days to all workers
No worker should ever be forced to choose between their own health or the health of a close family member and their job. Yet that is the reality for employees across the nation. Join us in resolving to call on Congress to pass The Healthy Families Act (H.R. 932/S. 497) to require employers with 15 or more workers scheduled to work each day to permit employees to earn up to 7 job-protected paid sick days every year. Jewish tradition speaks strongly about valuing workers' dignity as well as maintaining healthy families. We need federal policy that can allow Americans to achieve both.
We resolve to advocate for women's full reproductive rights
In 2016 the Supreme Court will hear two major cases that will shape the future of women's reproductive rights. Zubik v. Burwell focuses on contraception coverage for women who are employees of religious non-profit organizations and Whole Woman's Health v. Cole addresses laws that severely restrict access to abortion. As the revered Jewish sage Maimonides taught, women are commanded to care for the health and well-being of their bodies above all else, and these cases challenge that very ability of women to act as their own moral decision-makers. While we carefully watch the Supreme Court, you can take action today by urging Congress to repeal the Hyde Amendment, which bars federal funding for all federally-administered healthcare programs, disproportionately affecting low-income women's access to abortion.
We resolve to pass robust criminal justice reform
The Sentencing Reform and Corrections Act (S. 2123) is a bipartisan criminal justice reform bill that would reduce mandatory minimums for nonviolent drug offenses and begin to restore judicial discretion in determining criminal sentences at the federal level. This is landmark legislation that will take us many steps forward in reforming our criminal justice system, in which two million Americans are currently incarcerated, and a disproportionate number of those are people of color. In advocating for this legislation, we reaffirm the Biblical concept that the criminal is a human being, capable of reshaping his or her life, "I have no pleasure in the death of the wicked, but that the wicked turn from his way and live" (Ezekiel 33:11). Take action to support S. 2123 today.
We resolve to raise the minimum wage
Our Jewish tradition teaches us the imperative to treat workers fairly and to pay them adequate wages on time. Currently, the federal minimum wage is so low that families of two or more living off this wage would be below the poverty line. The Raise the Wage Act (S.1150/ H.R. 2150)  would increase the federal minimum was to $12 an hour by 2021 and index the wage so it rises as living expenses increase. This will ensure that people who work full time do not have to live below the poverty line.
We resolve to help eliminate childhood hunger
Congress has the opportunity this year to help alleviate childhood hunger by increasing the number of free and reduced price meals served in schools and providing summer meals to students in low income families who do not get them. Currently only 1 in 6 students that receive school lunch during the year have access to summer meals. As Isaiah taught, we must, "share (our) bread with the hungry (Isaiah 58:7)." We have a moral obligation to our country's children to make sure they have enough food to eat. Join us in resolving to advocate for the Child Nutrition and WIC Reauthorization Act and help end childhood hunger.
We resolve to continue our pursuit of peace for the State of Israel
In an effort to realize the vision of a peaceful future for Israel we resolve to continue work toward a future in which Israelis and Palestinians live side by side in peace and security. We resolve as well to ensure that the nuclear agreement negotiated by the international community with Iran last year is implemented such that Iranian nuclear ambitions are no longer a threat to Israel, the U.S. or the world.
We resolve to continue advocating against the use of torture
Even in the context of war, our tradition reminds us that all human beings are created b'tzelem Elohim (in the image of God) and deserve to be treated with dignity and respect. It is past time for the full release of the U.S. Senate Intelligence Committee's Torture Report. Join us in calling for the reports release so that we can learn from and move past this troubled part of our recent history.  
We resolve to continue to fight for religious freedom around the world
As we seek to live our lives conscious of being created in God's image, we must work to ensure that no one is discriminated against based on his or her religious beliefs. The Jewish community has been the quintessential victims of religious persecution, and of all people, we understand the duress of this persecution and will devote ourselves to any measures designed to lessen its impact. It is our duty and obligation to prevent this persecution in the future.