Image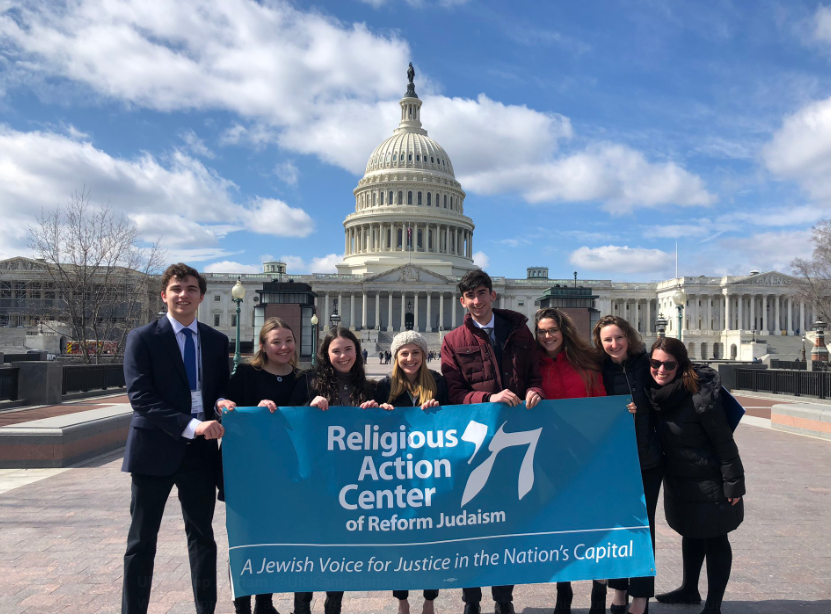 In March, we attended the RAC's L'Taken Social Justice Seminar with Camp Harlam and chose to lobby our members of Congress about the importance of comprehensive immigration reform and refugee resettlement. In the House, The Dream and Promise Act (H.R. 6), introduced on March 12 by Representatives Lucille Roybal-Allard, Nydia M. Velazquez, and Yvette D. Clarke, would allow DREAMers and holders of temporary protected status (TPS) to stay in the country that they call home, providing a pathway to citizenship. In the Senate, The Dream Act of 2019 (S. 874), a bipartisan bill introduced by Senators Lindsay Graham and Richard Durbin, would provide a pathway to citizenship for DREAMers. The Secure Act of 2019 (S. 879), introduced by Senators Chris Van Hollen and Ben Cardin, would provide TPS holders with a pathway to citizenship. We are incredibly passionate about these pieces of legislation based on our personal experiences and Jewish faith and found the experience of sharing our stories with our Senator Bob Casey's office to be unbelievably empowering.
As Benny shared with Senator Casey's staff,
"I am Hispanic. I have personally seen the effects that not being able to get into America has had on families. I grew up with an immigrant father and I am beyond privileged that everyone in my family has been granted citizenship over the years. I had never met anyone directly affected by being denied passage into America until fifth grade. My friend Mario moved to my school from El Salvador, and we quickly bonded over our shared knowledge of Spanish, soccer, and our culture. Even though I am Colombian, I was one of the only people who made him feel comfortable. Eventually, after few weeks of Spanglish conversation, we agreed that we needed to have a playdate.

When my father drove me to the playdate, I was surprised to see a huge mansion with two homes and multiple gargoyles looking down from the main estate. I knocked on the door and was shocked to be greeted by a girl from my class. She asked if I was looking for Mario and she directed me through the high-ceilinged house and into the basement. There was a single mattress and a couch where Mario and his dad were sitting down. His father greeted me in Spanish, and I shyly replied. I asked Mario why he lived in the girl's basement, and he explained that his dad works on their yard, so he got to live there.

The conversation was normal until I, being a curious kid, asked where his mom and siblings were. He started to cry and explained that he could not see them for a while. I was confused, but his father couldn't explain in English. Mario continued to say that his baby brother and his mom were stuck in El Salvador, where there is violence and people die every day. I was shocked by the concept that he could not see his family. From this young age, I recognized the injustice of the situation. I am grateful to have the opportunity to share this story with you today in the hopes of making change."
We also draw inspiration from the Torah, which teaches that we must protect the foreigners in our midst. Leviticus says, "When a stranger resides with you in your land, you shall not wrong them. The stranger who resides with you shall be to you shall be to you as one of your citizens; you shall love them as yourself, for you were a stranger in the land of Egypt." This specific commandment is so significant that it reappears at least 36 different times in 36 different ways, more than any other commandment. Our own history as a Jewish people also reminds us of the danger refugees face and the imperative to respond to this plight. The exodus from Egypt serves as a foundational moment for all the Jewish people, who subsequently experienced forced migration due to persecution, conflict, and even genocide. These principles and experiences make the issue of immigration reform deeply personal.
In 2012, the Obama Administration established, through an executive order, the Deferred Action for Childhood Arrivals (DACA) program, which granted legal status on a conditional basis to undocumented youth who were brought to the United States as children. This provided protections for children to whom America was the only home they have ever known. However, on September 5, 2017, the Trump administration announced the decision to bring an end to the DACA program. By ending DACA and its protections, the administration has again made DREAMers vulnerable to removal from the United States. Court decisions since the termination of the program mean that individuals who have or have previously had DACA can apply to renew it, at least for the time being, although no new applications are being accepted.  
The Trump administration has also terminated Temporary Protected Status (TPS) for 98 percent of all TPS holders. TPS is a humanitarian form of immigration status for those who cannot safely return to their home country due to extraordinary circumstances, like armed conflict and environmental disaster. A court injunction has led to the extension of protections for some of these hard-working individuals, but lack of a permanent solution leaves hundreds of thousands of people in jeopardy.
While DREAMers and TPS holders are not strangers but rather members of our communities, we adopt the Torah's attitude of welcome towards those originally from other places in our calls for a just immigration system. As young citizens striving to help justice prevail in this country which we love, we urge you to contact your members of Congress and encourage them to support a pathway to citizenship for DREAMers and TPS holders. Protections for DREAMers and TPS holders must be a priority to give stability to the many individuals who have been living, studying, and working in the U.S. legally for years.
Justice and change do not always come quickly; while we continue to believe in comprehensive immigration reform, we know that a legislative pathway to citizenship for DREAMers and TPS holders is an important step towards effecting the change we hope to see.
Mahalya Meyer currently serves as the NFTY-PAR Social Action Vice President and has attended L'Taken twice, once with her congregation, Shaarai Shomayim in Lancaster, PA, and once with URJ Camp Harlam.  Benny Jimenez is a student at the Peddie School in Hightstown New Jersey and a proud social justice advocate. He considers URJ Camp Harlam his second home.  
This blog was updated on April 3, 2019 to reflect the introduction of legislation in the Senate. 
Related Posts
Image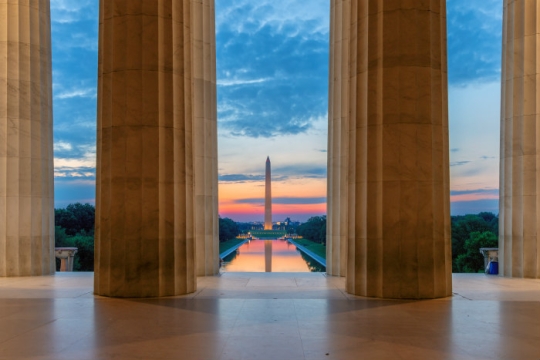 Democracy is, indeed, a promise we renew not just on election day, but every day. Democracy does not exist independent of our contributions to it. Citizens and immigrants, voters, and presidents – all of us build democracy.
Image
The world has changed significantly since the RAC concluded our 2019-2020 L'Taken Social Justice Seminar season in early March. After 2,000 high school students came to Washington D.C. and successfully lobbied their members of Congress, the RAC staff tallied up the results of the teens' efforts.
Image
Check out the top 8 moments from the 2019 L'Taken Social Justice Seminar from two participants.