Image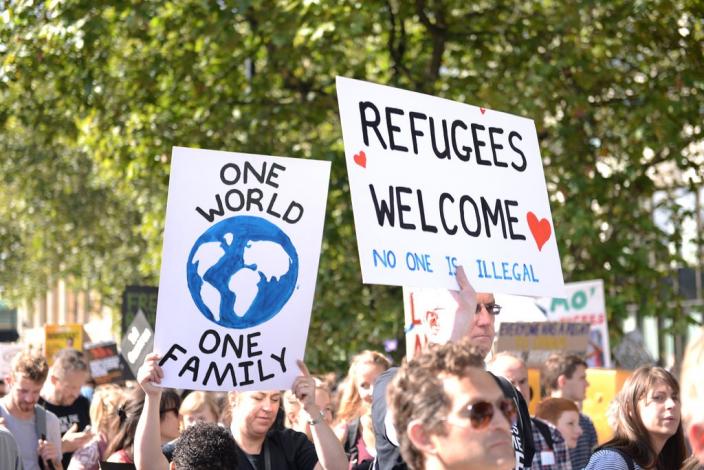 Following in the tradition of Abraham, who heeded God's call in Parshat Lech Lecha, 275 diverse Jewish communities in 33 states across North America responded to the urgency of the global refugee crisis by celebrating National Refugee Shabbat on October 19-20. This shabbat, coordinated by HIAS, served as an opportunity to learn more about the global refugee crisis—now the worst in history with 68.5 million forcibly displaced people worldwide—and to commit to action. Many Reform congregations observed the shabbat in innovative and moving ways, which we at the RAC were excited to share with our broader Movement.
One week later, 11 people were murdered during Saturday morning worship at the Tree of Life Synagogue in Pittsburgh, a community that was targeted in part for its partnership with HIAS and its support of refugees. Now more than ever, it is critical that Reform Jews remain steadfast in our sacred obligation to welcome the stranger. As we continue to mourn the senseless loss of life in Pittsburgh, we share these stories from National Refugee Shabbat to celebrate the important work happening in synagogues across North America and reaffirm our commitment to standing up for the most vulnerable, even in the face of hate.    
Many synagogues observed National Refugee Shabbat by hearing from guest speakers. East End Temple in Manhattan, New York, brought in Kevin Tuerff, the author, executive, and thought-leader behind the award-winning musical "Come from Away." Tuerff spoke about how his own warm reception landing in Canada on 9/11 stood in stark contrast to the experience of so many refugees coming to the United States today. The next day, East End Temple joined with the Brotherhood Synagogue for a potluck dinner, Havdalah service, and conversation with Ravi Ragbir, an organizer for the New Sanctuary Coalition of New York City. At this inter-denominational event, Ragbir reflected on his own experience as a refugee and outlined concrete actions that community members could take to protect immigrants, including accompanying immigrants to ICE hearings, galvanizing public support, and encouraging elected officials to support immigrant justice legislation in New York State.
Temple Beth El in Charlotte, North Carolina, heard from 15-year-old Fahad Aldulaimi, who told his story of leaving Iraq for Turkey at just 10 years old and arriving in North Carolina four years later. "My brother and sister and I were just kids," Fahad explained, "so our parents didn't want to tell us the whole story. They just told us two of our uncles had died and someone killed them. It turns out, militias murdered two of my uncles; when those same people threatened my father, we left. When I think about Iraq and what happened there, it makes me feel sad; I really loved my uncle, he used to come and visit us all the time, every Friday and Saturday. We were very close. I was sad – but I was also happy that we could get out, because the same group that killed my uncles was threatening my dad – and I am happy that my dad is still alive."   
In Providence, Rhode Island, Temple Beth-El's interfaith event illustrated that refugee resettlement is a deeply important issue to many faith communities. Reverend Charles Ortman, the Minister for Refugee and Sanctuary Issues for the Rhode Island Council of Churches, gave an inspiring sermon. Reverend Ortman and his spouse Judy live what they preach, providing sanctuary for an undocumented immigrant and her 14-month-old son in their home. Many people approached Reverend Ortman at the oneg to learn more about how they could get involved.
This willingness to take action was a common sentiment across North America. Congregation Solel in Highland Park, Illinois, brought in a speaker from RefugeeOne, an organization that the synagogue has been working with to co-sponsor a Rohingya refugee family. Solel used this shabbat to receive an update about the family's status and to recognize individuals in the community who have been deeply committed to this work.
At Congregation Beth Elohim in Brooklyn, members of the Refugee Task Force got the synagogue's younger members involved. Congregant Wendy Star shared, "I had the opportunity to meet with the second graders of CBE's Hebrew school. We had a very meaningful discussion about refugees and why someone may leave their home. Many second graders knew of their own families' histories coming to the United States seeking refuge." The second graders then made cards that would go in packages of groceries and toiletries for asylum seekers.
These diverse observances of National Refugee Shabbat show how themed shabbatot can have real-world implications. We know that homiletics are not enough and that our tradition compels us to act. Each year at Passover, we read Rabban Gamliel's statement that "in each and every generation, a person is obligated to see himself as if he left Egypt." Yet Maimonides teaches in the Mishneh Torah, "a person is obligated to show himself as if he had left Egypt." We must not only remember how our foundational experiences as a people connect us to the refugee crisis, but also allow these experiences to inspire action.
Related Posts
Image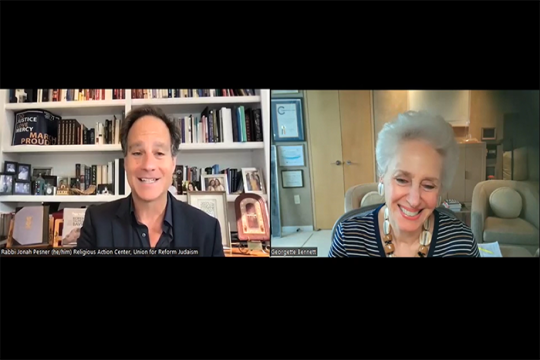 The world is currently facing history's worst refugee crisis. More than 89 million people have left their homes to escape conflict and persecution, surpassing the previous record of displaced persons after World War II. Refugees—those forced to flee their country for fear of persecution, war, or violence—account for about 27.1 million of displaced people.
Image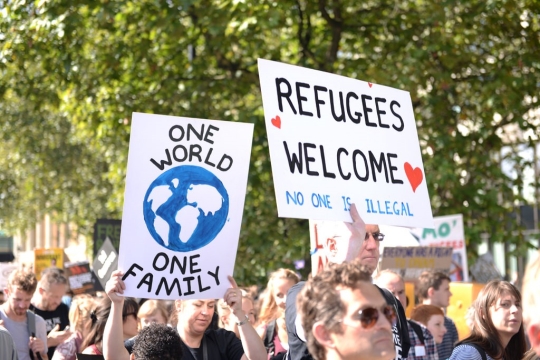 Every year on June 20, we honor the resilience and courage of refugees and celebrate their contributions to our communities and to our entire nation. The best way to honor and celebrate refugees is by taking action to make the U.S. a more welcoming place for those seeking safety.
Image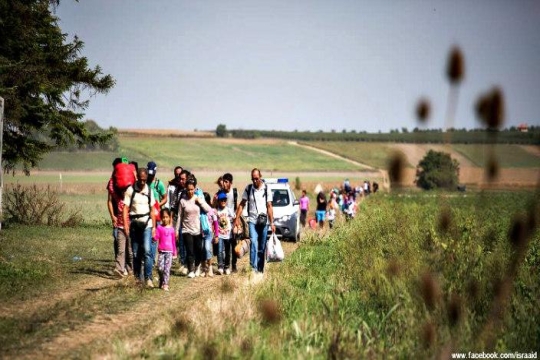 This is a critical time for refugees and asylum seekers worldwide. Those in need of safe homes include Afghan refugees in addition to the millions of other displaced persons worldwide. For the past four years, the RAC has joined HIAS in dedicating a Shabbat experience to refugees and asylum seekers.