Image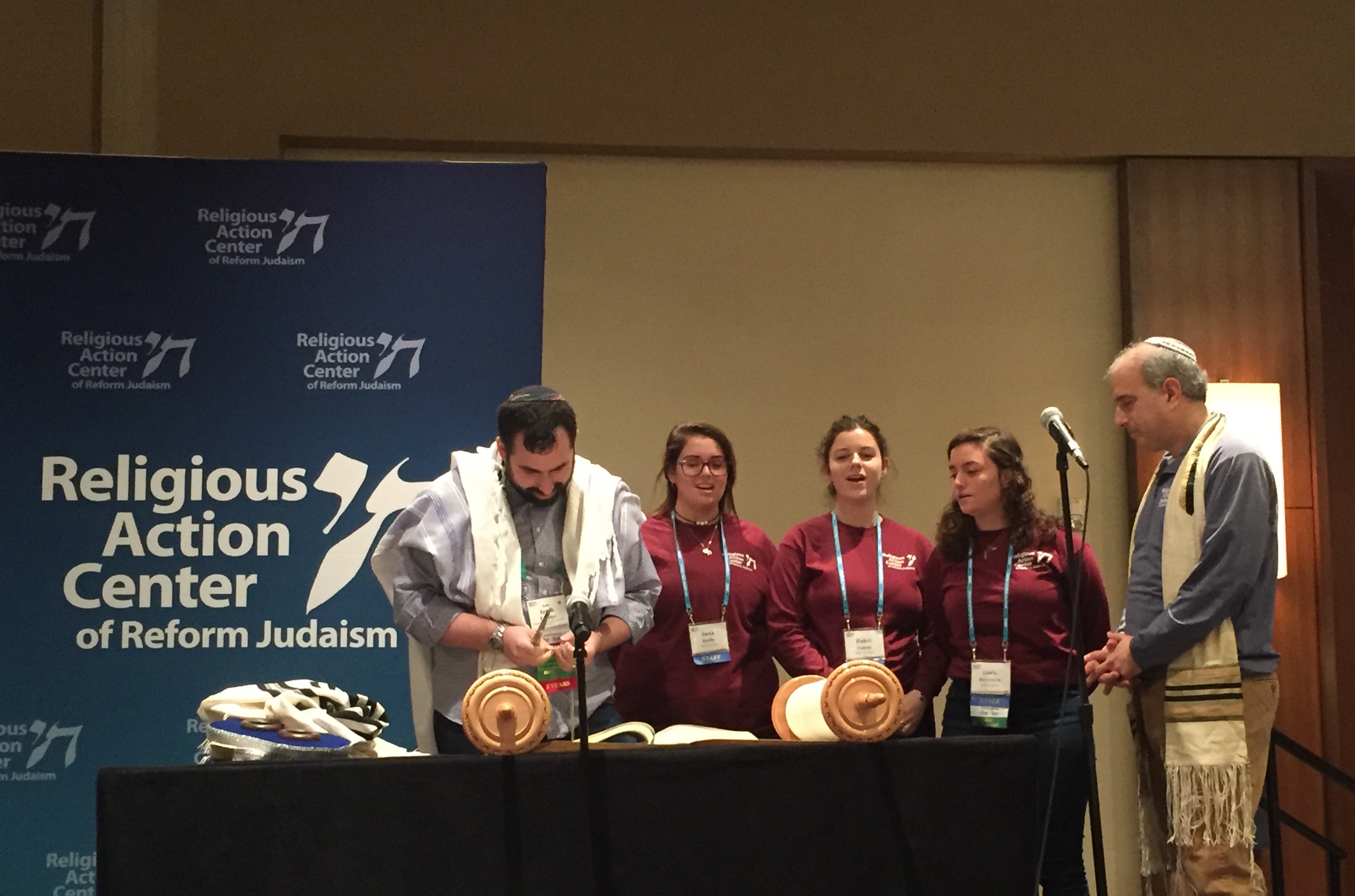 Inspired by Rabbi Marcus Burstein's commitment to Torah, social justice and developing a new generation of Jewish leaders, the Rabbi Marcus Burstein Fellowship strengthens the group of college students and young professionals helping lead the L'Taken Social Justice Seminars. This fellowship opportunity was made possible by Rabbi Burstein's widower, Eric Larson. The L'Taken seminars provide an experience for Reform Jewish teens to gather in Washington, D.C. with hundreds of their peers and explore what Judaism has to teach about the issues facing our world. The Burstein Fellows support this work as leaders, teachers, and mentors for the teens.
Dahvi Cohen is a sophomore at The George Washington University studying Political Science and Human Services and Social Justice as well as a NFTY SOCAL Alum.
From a L'Taken participant three years ago to a Burstein Fellow now, the Religious Action Center has continued to inspire me to engage in social justice work from a Jewish perspective. As long as there are young people fighting for what is just, I have hope that our world will continue to change for the better. This is what the Burstein Fellowship taught me, and this is what I was able to observe every L'Taken weekend. Furthermore, the connections I was able to build not only with participants of the L'Taken programs but other Staff Assistants in similar positions as me have helped me grow immensely over this past year.
Madeline Mardiks is a sophomore at American University, a communications intern at the RAC, an alumni of several URJ programs including NFTY NAR, NFTY in Israel, URJ Kutz Camp, and an alumna and staff member at URJ Crane Lake Camp.
Teens are frequently seen as the "future leaders" or "the next generation of activists." One of the most powerful aspects of L'taken is how the program empowers teens to be able to be the leaders of today. As a Burnstein fellow, I had the opportunity to help support the program and guide the participants in their journeys to being social justice leaders. It is so inspiring to be able to see the incredible influence that L'taken has on everyone who is involved. I am so grateful to have had the opportunity to be a part of such an impactful fellowship. I know that Rabbi Burstein's legacy will continue to live on through all who had and will have the opportunity to participate in this fellowship, and through all the participants that leave L'taken as even more dedicated and powerful social justice leaders.
Liora Bernstein is a senior at The George Washington University studying Communication and Judaic Studies, a former RAC intern, an alumni of NFTY in Israel, and an alum and current staff member at URJ Eisner Camp.
Anytime I mention the RAC's L'Taken weekends to someone outside of the organization, they are always amazed at how much we are able to teach teens in such a short amount of time. It's moments like those that I remember how special this work is and how grateful I am to be a part of it. Being a Burstein Fellow has opened my eyes to see the real power that our teens have and how I can best help empower them through the programs at L'Taken. It was amazing to be able to lead students in conversations on the intersection of social justice and Judaism and introduce them to the incredible work that the RAC does. As a Burstein Fellow, I felt fortunate to be able to help not only onsite throughout the L'Taken weekends, but also know in the back of my mind that I was helping to carry on Rabbi Burstein's passion of sparking passion for social justice in the next generation of leaders.
Anna Keilly is a sophomore at American University studying CLEG (communications, law, economics and government). Originally from Lancaster, PA, she was the Social Action Vice President of NFTY-PAR and alum of URJ Camp Harlam and NFTY in Israel.
Both through my own participation of L'Taken as a high schooler and again as a Burstein Fellow, I was able to experience the power of action and desire for change that so many people feel in this country. To see the sheer number of participants that are passionate about such important issues is inspiring as I continue to work towards a career in politics. As a Burstein fellow, I was able to participate in conversations and engage in discussions about the changes the participants want to see for our country. Witnessing their excitement and confidence to speak to their Congressional representatives was equally as energizing for me. Their desire to keep the conversations going beyond L'Taken reminded me how I got hooked into activism. Being part of the fellowship has allowed me to reignite my passions and excitement I felt as a participant of L'Taken as well as actively be part of the participants growth to be advocated, better Jews and more active citizens.
William Saltzburg is a sophomore at American University double majoring in CLEG (Communications, Legal Institutions, Economics, and Government) and Math & Economics. Will has previously served on NFTY North American Board and directed student involvement in the Reform movement's March For Our Lives pre-march worship.
Being present at L'Taken is a constant reminder that teenagers can play an active role in the political process. As a L'Taken alumni myself, I know that I would not be as invested in politics and pursuing social justice if I had not attended the seminar. Being a Burstein Fellow has supported me in instilling these passions in L'Taken participants. I particularly enjoyed explaining the connection of the Reform Judaism to the 1960s civil rights movement when we visited the Martin Luther King memorial. Rooted in Jewish values, we played a part in creating lasting change. This is exactly what we try to instill at L'Taken: the ability to make a difference sparked by Reform Jewish values. As a Burstein Fellow, my goal is to help students find the power in their voice; they are leaders and have the power to make an impact on our world.
Related Posts
Image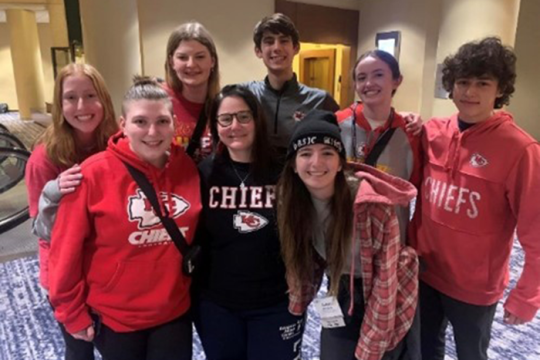 An incredible L'Taken season has come to a conclusion! Over the 2022-2023 season, we had over 2,300 Jewish high schoolers from across the country join us in Washington, D.C. over our five weekends.
Image
L'Taken is a transformational, innovative, and fun four-day program in Washington, D.C. that teaches high school students about the intersection of Jewish values and public policy. The program also trains them in leadership skills.
Image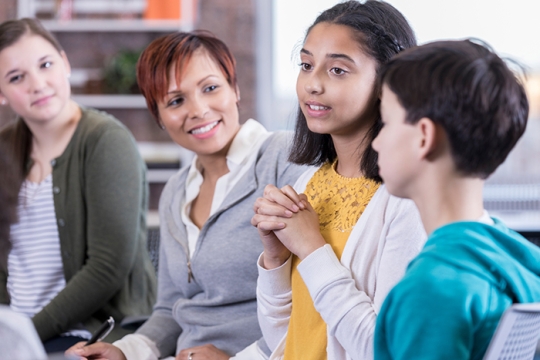 But I need your help to ensure that every student can access mental health care, no matter where they live.