Image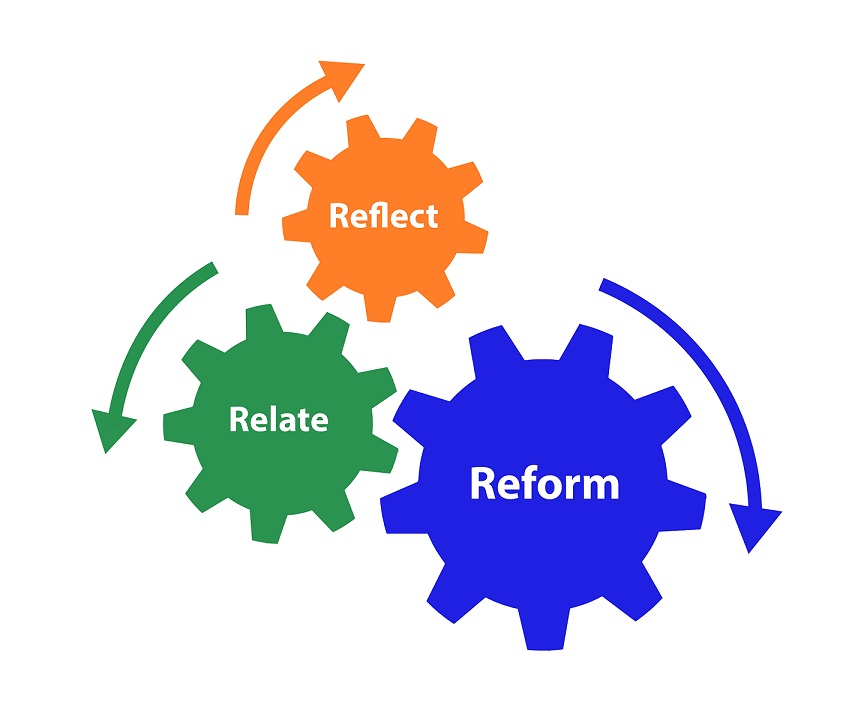 The Reform Movement's Racial Justice Campaign starts with ourselves, then turns to the partners and coalitions in our community, and then turns to the systems and structures that govern our society. Through three stages, "the three R's," we will together embark on a campaign to be allies in the work to dismantle structural racism:
For 45 days this summer, in the heat of August, nearly 200 Reform rabbis joined the NAACP and its many partners for a symbolic march from Selma, Alabama to Washington, D.C. The march, called "America's Journey for Justice" (AJFJ), called for structural and cultural changes that demonstrate that the jobs, schools, votes, and lives of black Americans matter. The number of rabbis who chose to spend the time and resources to join AJFJ was remarkable, as were the encounters these rabbis experienced on the journey.
Many of the rabbis who joined the march recounted their experiences walking alongside people who helped open their eyes to the structural racism that remains a scourge in our country through telling their stories.
Rabbi David Spinrad at The Temple in Atlanta, GA, cited in his Rosh Hashanah sermon some statistics that demonstrate our country's current racial inequality:
As the educational gap remains, so does the economic divide. The average black household earns $33,000. White households, $57,000. The wealth of black households is one-thirteenth that of white households. Black unemployment rates more than double those of whites. Almost two in five black children live in poverty.
There has been a 600 percent increase in the past 40 years in incarceration rates. And, today there are more African Americans under correctional control in prison or jail, on probation or parole, than were enslaved in 1850.
Cuts to early voting and new voter ID laws have made it harder for Americans –– particularly blacks but also other communities of color, the elderly, students, and people with disabilities –– to exercise their fundamental right to vote. The Supreme Court recently struck down the heart of the Voting Rights Act, essentially denying that the barriers to voting that once existed still remain.
Rabbi Spinrad asked, "How does all of this impact our congregation?" And his answer is a reminder to us all, "We are not talking about points of data on a page. We are talking about human lives. These are our sisters and our brothers and we all live under the same God."
Systemic racism is woven into the fabric of our country. How can we - as individuals, as leaders, as congregations, and as a Reform Movement - tear down the racism that is embedded into our society?
Our efforts to dismantle structural racism start with examining ourselves - with our communities and with the values of our Torah at the center. But we cannot end there. Reform Jews can be allies to communities of color by being in deep relationships, and together acting to dismantle structural racism. Seek peace, seek justice, in your own place - and from there, bring peace and justice to the entire world.
Related Posts
Image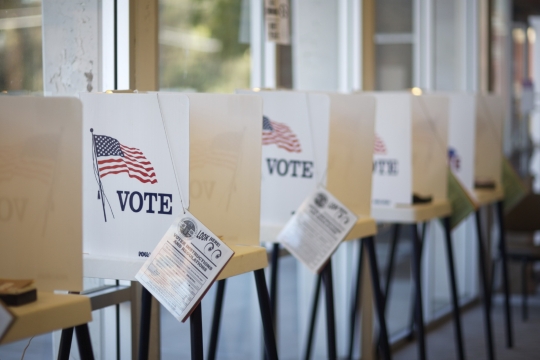 With 2023 in full swing, leaders and officials at every level are setting their agendas and priorities for the coming year. We continue to be proud of the power we built and mobilized in 2022 as a Reform Movement as we gather to set the agenda for our work in 2023.
Image
January 22nd will mark 50 years since the Roe v. Wade decision and the first anniversary since the Supreme Court overturned Roe last summer, paving the way for states to ban abortion and restrict other critical reproductive health services.
Image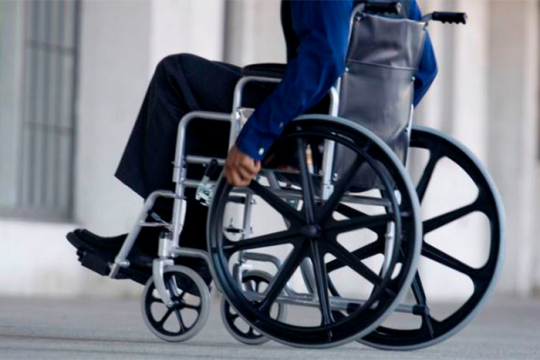 The Religious Action Center is excited to continue our partnership with the Jewish Federations of North America as hosts of the annual Jewish Disability Advocacy Day (JDAD) on February 15th at 12 PM ET. Registration is officially LIVE!