By Joey Rosen
On the plane back from my Year-In-Israel as part of my first year of rabbinical school at HUC-JIR, I had the privilege of sitting next to a man who had participated in a Christian mission trip in Israel. It was a pleasure sharing with him my journey that led me to rabbinical school, a conversation he might have never had before. I also got to enjoy a different perspective on seeing Israel for the first time, as I had no previous knowledge of how a Christian mission trip to Israel works. But before he said 'God Bless' and dozed off for the nine hour flight, he made a comment to me about how the Christians of America were cheering for us in our war against the Muslims, who are polluting the land with violence and treachery. I could not help but feel serious confusion and discomfort with this statement. As a Reform Jews, we believe in building stronger and more positive relations with members of other faiths. Especially in growing violent times, it is important that we work together to build a stronger future. Looking back on it, I cannot help but reflect on the eye-opening interfaith experiences during my past academic year in Israel, as well as on other trips. As my class began the summer in Israel, we witnessed a war in the
Gaza Strip
, as well as increased violence
Jerusalem
. During the increased wave of violence, the IDF began limiting admission to the
Temple Mount
for prayer. Although this was supposed to be a protective measure, I saw it as only feeding the flames of the violence, as many Muslims felt threatened by being limited in their ability to practice their religion at one of its holiest sites. Another interesting thing I saw had to deal with religious promotion in public areas of Jerusalem. On a night out at Ben Yehuda Street, I noticed many Chabad Rabbis trying to get tourists and Israelis to come over to their tables to try on
Tefillin
and to recruit them. At the same time, I saw a Christian man handing out pamphlets and trying to start discussions with the same people. A policeman then came and told the man that what he was doing was illegal and that he could not continue to harass the patrons on the street. During this incident, many of the Chabad supporters at the tables began yelling for his immediate arrest. Experiences like these in Israel made me think about my relationship to Zionism, and how much I support the Jewish State. I believe that it is important that it exists as a place for the Jewish people, and yet it makes me angrier that it perpetuates such a challenging environment for its non-Jewish residents. During my year in Israel, I made it my mission to not only prepare myself within my rabbinic studies, but explore as much as possible about other religions and religious communities as well. This was confirmed on my flight home as I saw the importance of understanding these issues when my seat neighbor displayed such ignorance about Muslim issues within the state. Now back in the US, and seeing continual anti-Muslim bigotry, I see the importance of bringing my experiences in Israel and talking about them with others so that we can have more constructive conversations and positive relations with members of other faiths. As is written in the Torah, we are told to "love thy neighbor" (Leviticus 19:18). As Reform Jews, it is critical that we take this phrase to teach the importance of learning about others and leaning to respect and not hate them. Learn more about the
RAC's work on interfaith affairs.
Joey Rosen is a rising second-year in the Hebrew Union College-Jewish Institute of Religion's Rabbinical Program. This summer he is interning at the RAC as the Machon Kaplan Summer Internship Program Coordinator.
Related Posts
Image
The RAC and WRJ are proud to sponsor NCJW's Repro Shabbat February 17th-18th (Parshah Mishpatim), when the Reform Jewish Movement will join with the wider Jewish community to recommit ourselves to reproductive health and rights.
Image
This blog post is adapted from a drash by Rabbi Julie Saxe-Taller at Jewish Earth Alliance's January 2023 webinar, The Climate on Capitol Hill, January 2023 with Senator Sheldon Whitehouse.
Image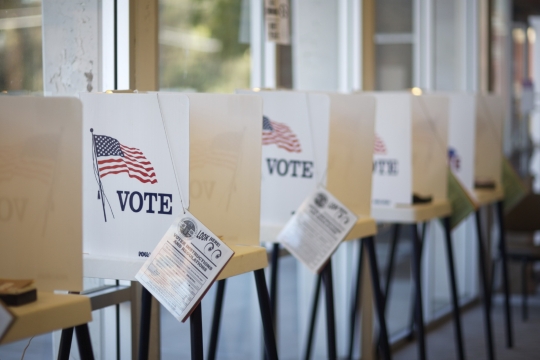 With 2023 in full swing, leaders and officials at every level are setting their agendas and priorities for the coming year. We continue to be proud of the power we built and mobilized in 2022 as a Reform Movement as we gather to set the agenda for our work in 2023.