The United States has a mass incarceration problem. While only having 5% of the world's population,
the U.S. has 25% of the world's incarcerated population
, making us the world's largest jailer. Between 1980 and 2012, the U.S. federal prison population rose from about 25,000 inmates to 219,000 inmates,
an increase of more than 790 percent
. In fact, at the end of 2013,
an estimated 6,899,000 persons were under the supervision of adult correctional systems,
which includes those incarcerated in prison or local jail in addition to those supervised in the community on parole or probation. The policies that caused mass incarceration came out of a direct response to the social tumult of the 1960s and increasing crime rate of the 1970s and 1980s. The thought was that incarceration will take offenders off the streets and deter potential offenders from committing future crimes. Many today will argue that this plan worked: over the last two decades, crime has steadily declined and today the crime rate is about half of what it was in 1991 at its height. Additionally, violent crime has fallen by 51 percent since 1991. However,
a new report from the Brennan Center for Justice called "What Caused the Crime Decline,"
tells us that there is no one cause for this dramatic change, but rather many factors that are responsible:
"It concludes that over-harsh criminal justice policies, particularly increased incarceration, which rose even more dramatically over the same period, were not the main drivers of the crime decline. In fact, the report finds that increased incarceration has been declining in its effectiveness as a crime control tactic for more than 30 years. Its effect on crime rates since 1990 has been limited, and has been non-existent since 2000."
Acknowledging the severity of this problem, the RAC has
long worked to reform our criminal justice system
. As we approach Passover, when we retell the story of the Exodus from Egypt, we must remember our own redemption and think about redemption for those who are not free today. There is a Midrash that tells us that when the Egyptians drowned after the Israelites crossed the Red Sea, the angels celebrated. However, God admonished them, asking "are they not my children too?!" Even though the Egyptians had enslaved the Israelites, God still recognized their humanity and that the loss of their lives was tragic. Therefore, even for those in our nation who have committed crimes, we know that they were still created
b'tzelem Elohim
, in the image of God, and we must remember their humanity and rededicate ourselves to repairing our broken criminal justice system. Next month at our Consultation on Conscience conference in Washington, D.C., participants hear from
Bryan Stevenson, the Executive Director of the Equal Justice Initiative
. EJI works on behalf of indigent defendants and prisoners who have been denied fair and just treatment in the legal system by providing legal representation and assisting advocates and policymakers who are working to reform our criminal justice.
I hope that you will join us in April
as we continue this important conversation about our nation's justice system!
Photo courtesy of DreamWorks Pictures.
Related Posts
Image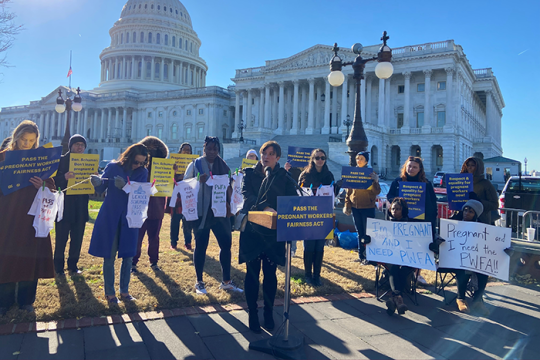 The following blog post is adapted from remarks given by Rabbi Eliana Fischel (Washington Hebrew Congregation) at the Pregnant Workers Fairness Act Rally on December 1, 2022.
Image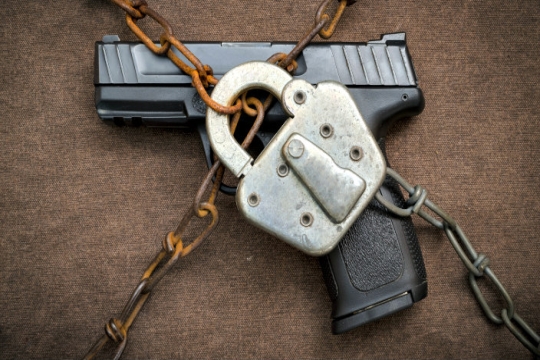 Gun Violence Prevention Shabbat is December 9-10 this year, and in the Torah portion, Parshat Vayishlach, Jacob wrestles with an angel to receive protection from a battle he foresees coming with his brother.
Image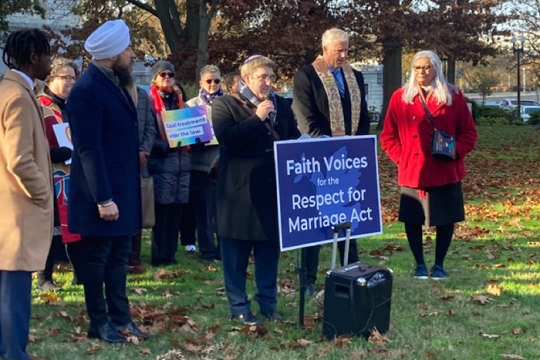 The following blog post is adapted from remarks given by Cantor Jason Kaufman (Beth El Hebrew Congregation, Alexandria, VA) at the Faith Voices for the Respect for Marriage Act Press Conference on November 17, 2022.