Image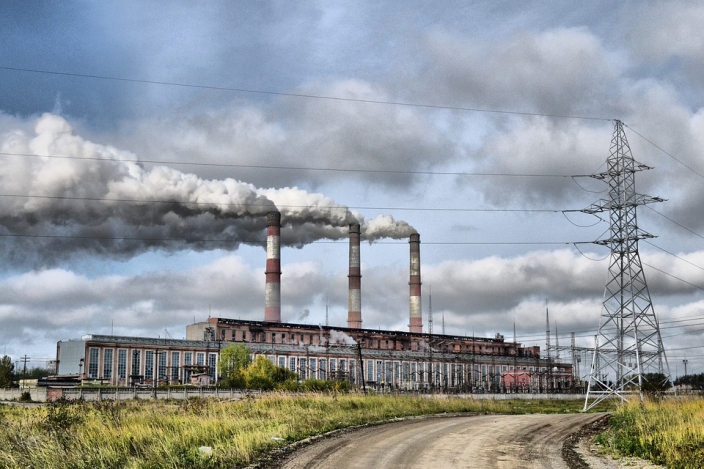 Climate change has finally had some time in the spotlight. In the first six months of the 116th Congress, the House of Representatives has held dozens of hearings on climate-related issues. Legislation has been introduced from both sides of the aisle that seeks to address all aspects of climate change, including promoting renewable energy, research and development of new technology, and carbon pricing, which has been getting increased attention recently.
Currently, when purchasing, selling, or using coal, oil, natural gas, or other pollutants, there is no way to factor in the cost of these pollutants on climate change. A carbon pricing system would apply market pressures to the energy market, making these carbon-intensive energy sources more expensive compared to renewable energy. Carbon taxes are widely seen as one of the most effective ways to begin a transition away from fossil fuels. The Union for Reform Judaism and the Central Conference of American Rabbis have long supported the implementation of a carbon price.
In 2019, three different legislative proposals for carbon pricing have been introduced, with at least one more set to be introduced in the near future:
However, not all carbon prices are equal. Critical differences in the type of fee, the emissions reduction goals, price adjustment, revenue use, and impact on federal regulations are critical to understanding the effectiveness of the carbon price.
Cap-and-Trade vs. Carbon Tax
There are two general kinds of carbon prices: cap-and-trade and a tax or fee on carbon. The carbon fee is a price that certain companies who extract, import, or produce fossil fuels must pay per ton of carbon dioxide. A cap-and-trade system would set a cap, or maximum, of carbon emissions allowed and then allocate or sell "pollution permits" up to that cap to companies in sectors covered by the system.
The Healthy Climate and Family Security Act (HCFSA) is a cap-and-trade system, while the other two are carbon fees. We do not have a preference of which kind of system is implemented, if it is properly constructed to reduce emissions and meets our other priorities.
Emissions Reduction Goals
A carbon price will only be effective if it can successfully reduce emissions. The environmental community, and the RAC, believes that we need to limit the rise in global average temperature to 1.5 degrees Celsius since the industrial revolution, or at most 2 degrees, before catastrophic impacts occur. Of course, a carbon price on its own will not be enough to accomplish this goal, but it must be ambitious enough to put the U.S. on a path to make these goals a reality. To achieve this goal, emissions must be "net-zero"  by 2050, meaning that all emissions must be offset by carbon capture or natural ways to remove carbon from the atmosphere, such as reforestation.
Both the HCFSA and American Opportunity Carbon Fee Act (AOCFA) have the goal of an 80 percent reduction in emissions by 2040 compared to 2005 standards. In contrast, the EICDA has a goal of 90 percent reduction by 2050 compared to 2015 levels.
While the EICDA legislation has the most ambitious goals, it exempts emissions from agriculture, which accounts for 9 percent of U.S. emissions, and the U.S. Armed Forces. Transitioning these sectors to become emissions neutral is critical to preventing two degrees Celsius of warming.
Price Adjustment
If the country is not on track to meet the goals that the legislation sets, that means the price is too low to enact the market shift envisioned and must be adjusted.
The HCFSA would only issue a certain number of permits to ensure that the goal is met. However, that may not stop companies from emitting beyond their limit, which is why non-permitted emissions come with a fine three times the cost of the permit.
The two carbon tax proposals, AOCFA and EICDA, would increase the fee over time (plus inflation) and have mechanisms to increase the price more steeply if the emissions reduction goals are not met. This kind of clause is very important to ensuring that these ambitious targets are met, and we support these price adjustments.
Revenue Use
Carbon prices can generate as much as $2 trillion over the next 10 years, and there are many proposals as to what to do with the revenue.
Dividends and Rebates
The most common use for the money collected by the fee is to return it to U.S. citizens. While the fee is not levied on the individuals, energy prices and the prices of carbon-intensive goods will likely increase. Returning the money to citizens can help them cope with the rising costs.
The HCFSA and EICDA return all the money to U.S. citizens equally, giving one share to each U.S. adult and a half-share to children.
However, these proposals require individuals to have a Social Security number or Tax Identification Number to receive the rebate, meaning undocumented individuals and others living in the country may not have access to the rebates. Further, neither bill specifies how the rebate will be distributed and it is important that even hard-to-reach people, including housing-transient people and people not interacting with the federal tax system, still receive their rebate.
Other programs
The AOCFA would allocate a substantial portion of the revenue to the rebate and gives the rest of the money as grants to the states for "just transition," or programs to help people who will be economically disadvantaged by the transition to renewable energy, especially fossil fuel workers.
Senator Coons' proposal is expected to allocate the majority of the revenue to a dividend for low- and moderate-income families and also fund transportation infrastructure, water infrastructure, grid modernization, and other programs related to moving toward a decarbonized economy, international climate commitments and just transition programs.
We believe strongly that the revenue should be used to assist low- and moderate-income earners in the transition, but not be effectively regressive. This means that millionaires who can afford changes in energy costs should not receive the same dividend as people near or below the poverty line. A flat rebate to all Americans, like the ones proposed in the EIDA and HCFSA, is effectively regressive. We are advocating for legislation that helps the most vulnerable while allocating additional resources to just transition and other programs to aid the shift to an emissions-free economy.
Further, the RAC prioritizes protecting the most vulnerable both in the U.S. and around the world. Funding for just transition programs and U.S. international commitments to developing nations are critical to ensuring that all people can participate in a clean energy economy.
Regulations
Lastly, the RAC strongly believes that no existing regulations that govern the use of greenhouse gases should be rolled back or placed on hold. Only the EICDA includes a provision to limit EPA regulatory authority. While the EICDA moratorium is relatively small and will go away if the emissions reduction targets are not met, carbon fees are not replacements for regulations that guide the use of fossil fuels. Carbon fees should be a price signal to aid in the transition but should not be the sole regulator of emissions.
Conclusion
The multitude of carbon pricing bills demonstrates two important points: many members of Congress see carbon pricing as the best way to reduce carbon emissions, and there is no consensus yet on how to create such a price. None of the bills currently introduced into Congress fully align with all the RAC's priorities of sectors covered, emissions reduction goals, revenue use, and impact on regulations, but we are heartened by the energy surrounding carbon pricing in Congress. At the RAC, we will continue to work with partner organizations and Congressional offices to build support for carbon pricing that helps the U.S. transition to a decarbonized economy while supporting low- and moderate-income families, just transition programs, and the U.S. obligation to the international community.
Related Posts
Image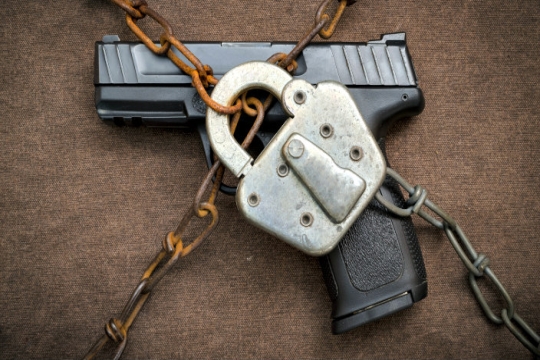 Gun Violence Prevention Shabbat is December 9-10 this year, and in the Torah portion, Parshat Vayishlach, Jacob wrestles with an angel to receive protection from a battle he foresees coming with his brother.
Image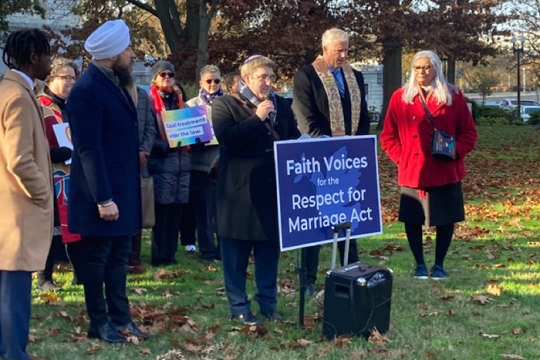 The following blog post is adapted from remarks given by Cantor Jason Kaufman (Beth El Hebrew Congregation, Alexandria, VA) at the Faith Voices for the Respect for Marriage Act Press Conference on November 17, 2022.
Image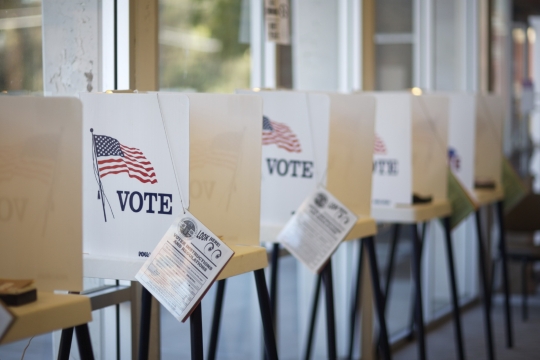 As the votes continue to be counted in the 2022 midterm elections and we look ahead to the Georgia runoff, I am full of deep gratitude. With so much at stake, including the integrity of our democratic institutions, Reform Jewish activists showed up in record numbers to make sure every voice was heard, and every vote was counted.