Last Friday, a small group of RAC staff members attended President Obama's remarks at Adas Israel for Jewish American Heritage Month. We were honored to be in attendance, and it was wonderful to hear the President's reflections on the contributions Jewish Americans have made to the United States, as well as his own personal connections to the Jewish community. This one excerpt was especially meaningful to me:
"So the heritage we celebrate this month is a testament to the power of hope.  Me standing here before you, all of you in this incredible congregation is a testament to the power of hope. It's a rebuke to cynicism.  It's a rebuke to nihilism.  And it inspires us to have faith that our future, like our past, will be shaped by the values that we share."
You can
read the entirety of the speech here
.
The White House also posted a blog with reflections from Jewish community leaders on Jewish American Heritage Month. It was wonderful to see a local D.C.-area Reform rabbi featured.
Click here to read the blog and to read
 Rabbi Amy Schwartzman's (Temple Rodef Shalom in Falls Church, VA) thoughts on the connections between Jewish values, American values and social justice. The President's remarks came right before Shabbat, Shavuot and Memorial Day, a rare mashup of Jewish and American holidays similar to the much-discussed
"Thanksgivukkah" of 2014
. In fact, as I sat in shul for part of the 
Yizkor 
(memorial) service on Monday as part of Shavuot, I was struck by how the Yizkor service was on the same day as Memorial Day. As I was reflecting and mourning from a very poignant, solemn, Jewish perspective, I also held in my heart all the service members who gave the ultimate sacrifice in service to their country. When we have these occasions to take a step back and think about our Jewish identities and our American identities together, it serves as an important reminder that even though we uniquely celebrate the American Jewish experience this month, each day we write the words of the continuing Jewish American story. As American Jews have been active in so many facets of American life and have participated in so many critical social justice battles, we honor that history by making it a tradition for ourselves and future generations.
Related Posts
Image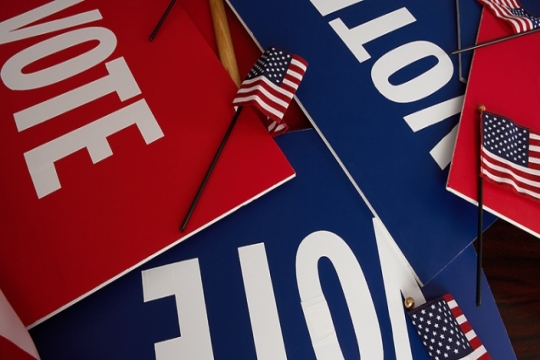 On Tuesday evening, we launched the Reform Movement's Every Voice, Every Vote campaign, our nonpartisan initiative to strengthen democracy by encouraging and protecting voter participation. As if this effort was not urgent enough already, the leaked draft Supreme Court decision in Dobbs v Jackson Women's Health Organization made clear that every issue of importance to our Movement is on the ballot this year, including abortion rights.
Image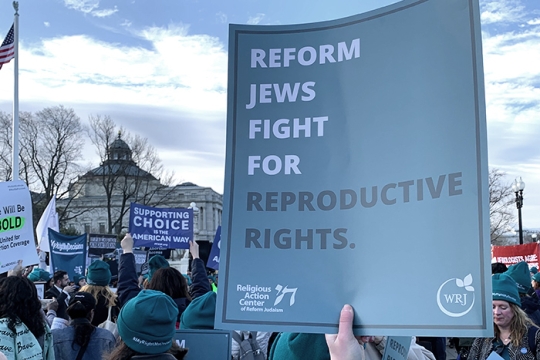 Even as we knew the Supreme Court was likely to undermine and even overturn abortion rights, to see the words in print in last night's leaked draft decision in Dobbs v. Jackson Women's Health Organization is shocking and painful. Here's how you can take action now.
Image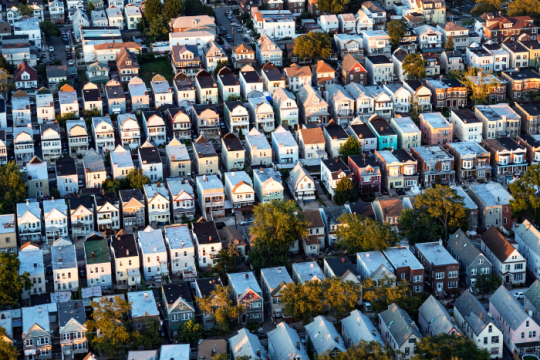 Last month, the Illinois legislature passed HB 2775, a bill that would end source of income discrimination in housing. Working across lines of difference as a member of the Illinois Coalition for Fair Housing, RAC-IL is proud to have played a key role in this successful campaign, which makes Illinois the twentieth state in the country to pass protections against income discrimination in housing. Governor J.B. Pritzker is expected to sign the bill in the coming weeks.