Image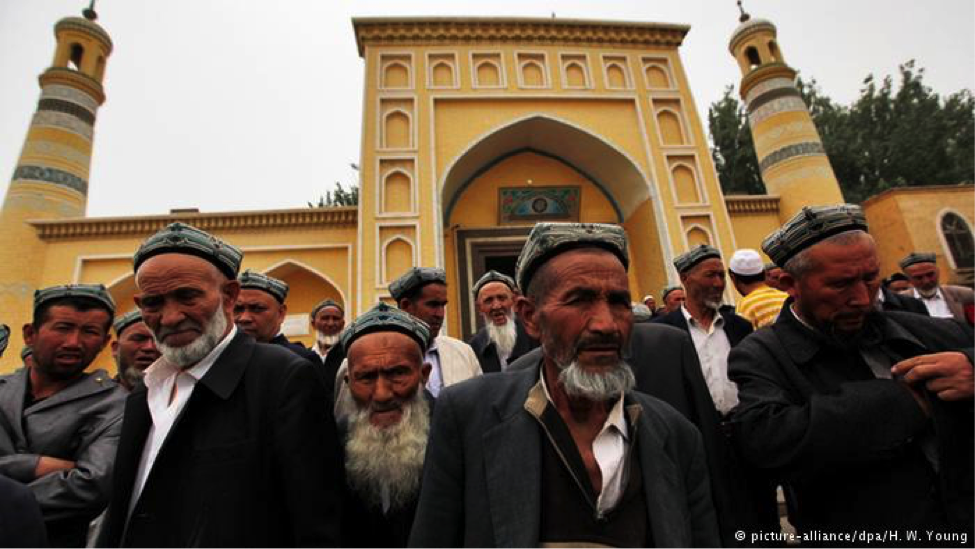 Tensions have long persisted between China's government and the Uighur Muslim population concentrated in China's western Xinjiang region. Uighur Muslims are ethnically Turkic, practice Islam, and have close cultural ties to Central Asia. While Uighurs are an ethnic and religious minority relative to the Han Chinese majority population, there are roughly 10 million Uighur Muslims in Xinjiang province. Despite poor job prospects in the region, the Chinese government has encouraged Han citizens living in other parts of China to relocate to Xinjiang, rendering the Uighurs a minority in the region.
Chinese Premier Li Keqiang has publicly addressed concerns about unemployment in Xinjiang by urging private businesses to invest in the area, although the Uighur population charges that these jobs largely employ Han citizens, further isolating them from economic life. Worse still for the Uighur's heavily agriculturally-based economy, the Chinese government has seized farmland for these development projects.
Tensions have existed between the Chinese government and the Uighur population since China gained control over the previously autonomous Xinjiang region in 1949. The Chinese government has cracked down severely on the Uighur population since separatist street protests in the 1990s, although particularly harsh laws in 2013 and 2014 criminalized "peaceful expressions of cultural identity" and interfered with regular religious practices such as fasting during the Muslim holy month of Ramadan. New education rules set to take effect on November 1st will make it illegal for parents to "organize, lure or force minors into attending religious activities." China's government is threatening to send children to rectification schools if parents violate this prohibition. This law is a clear infringement upon freedom of religion.
As Jews, we read, "You shall not oppress a stranger, for you know the heart of a stranger, as you were strangers in the land of Egypt" (Exodus 23:9). The freedom to practice one's religion is a fundamental human right, and we have long opposed any government imposed limitations on religious freedom. China has a particularly troubling track record in this arena, and the Reform Movement has supported the U.S. Commission on International Religious Freedom's call for the U.S. government to take a more active role in addressing suppression of religious freedom in China.
Due to the intense persecution they face in China, a number of Uighur Muslims have left China as students and immigrants to countries with Muslim majority populations. A popular destination for young Uighur students is Al Azhar University in Cairo. These students often encountered inauthentic Chinese food in Cairo restaurants, and thus, some of them resolved to open their own restaurants and serve traditional Uighur Chinese cuisine. This trend has led to the creation of a bustling diaspora community in Cairo, Egypt. Despite political tumult in Egypt since the 2011 revolution, over 10,000 Uighurs call Cairo home. Uighur food features many staples of popular Chinese food – noodles, rice with egg, homemade tofu, assorted vegetables, and dumplings – but the meat used in Uighur cooking varies notably from other Chinese cuisine. In accordance with Muslim law, all meat is halal, and there is, of course, no pork.
While a small group of Uighur Muslims have established businesses and a community in Cairo, the vast majority of China's Muslims are still persecuted under Chinese law. Chinese Muslims should not have to choose between fleeing their country for a more hospitable environment in which to practice their religion and continuing their way of life in their home region in China.
To learn more about Uighur people and food in Cairo's Chinatown, check out these articles:
Photograph: W.H. Young, source
Related Posts
Image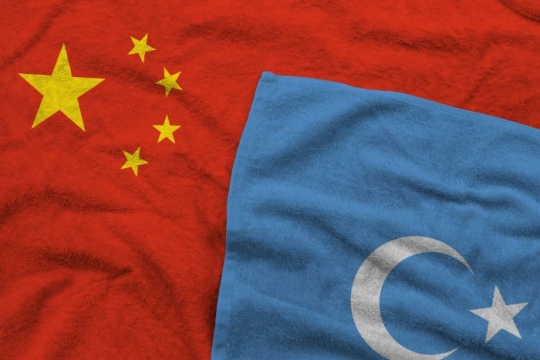 This Passover, we turn our attention to the plight of the Uyghur Muslims in China, one of today's most horrific human rights crises. Roughly 12 million Uyghurs live in Xinjiang Province, a region in northwestern China.
Image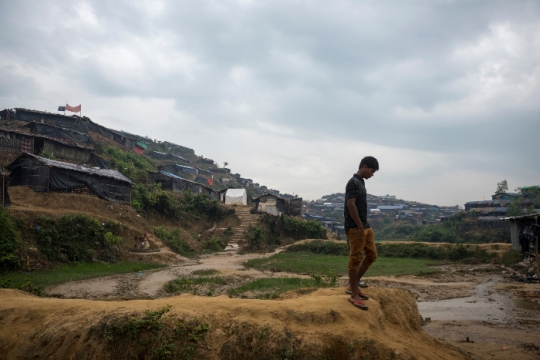 We know that religious freedom is not a lesson from ancient stories, but an ongoing quest even today. While many of us are fighting antisemitism in our home countries, we are also in solidarity with the Rohingya people, who have been persecuted for decades.
Image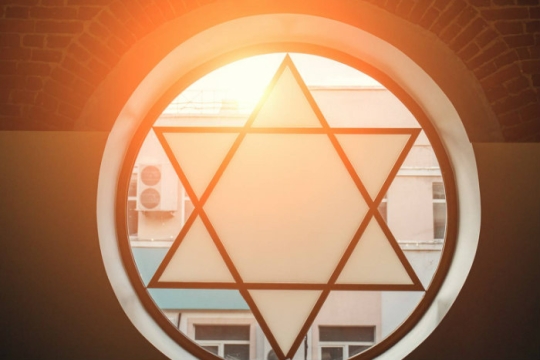 Before the start of Shabbat, the Reform Jewish community hosted a live webinar, "Healing, Hope, Action: A Reform Movement Pre-Shabbat Gathering," sharing a Jewish framing for what we're experiencing communally and as a country.