Passover is my favorite time of year. More than exchanging presents on Hanukkah or blowing shofar by on the beaches of the Atlantic on Rosh Hashanah (my family's tradition), Passover is when I am most able to connect with my family and my own Jewish values. While the extended meal and Seder lend themselves easily to close interpersonal and spiritual renewal, it's the central concepts of Passover that make me return to this time of year again and again with excitement and energy; Passover is a holiday about social justice and freedom from oppression. It is an opportunity, among family and friends, to dig deeper into the issues of our time. This year, as we move closer to
the international climate negotiations in Paris, France
in December, 2015, and as we watch
climate change worsen and global temperatures rise
, environmental stewardship is an issue that should be at the top of our lists and central to discussion at our Seders. Not only is climate change an already-present and ever-growing threat, it is a threat that disproportionately effects those living in areas and economic conditions less-insulated from
extreme weather events
,
floods
,
droughts
and
decreased crop viability
. As Jews we are tasked with acting as a partner with God and the protection of our earth and acting to "champion the poor and the needy" (Proverbs 31:9). If you're interested in focusing on the environment this year in your Passover Seder, the Shalom Center has a full
Freedom Seder for the Earth Haggadah
. If you want to add an environmental piece to your Passover celebration, these
10 human plagues
about the effects of climate change,
this Seder insert on the Four Children of climate change
, or 
an alternative prayer over the karpas (greens) and salt water on the Seder plate
are great option. You can check out other ways to
incorporate social justice issues into your Passover here
.
Chag sameach!
Related Posts
Image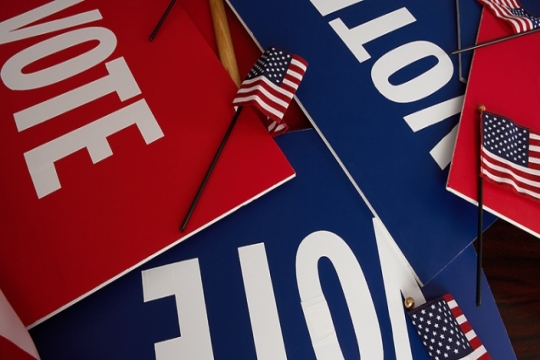 On Tuesday evening, we launched the Reform Movement's Every Voice, Every Vote campaign, our nonpartisan initiative to strengthen democracy by encouraging and protecting voter participation. As if this effort was not urgent enough already, the leaked draft Supreme Court decision in Dobbs v Jackson Women's Health Organization made clear that every issue of importance to our Movement is on the ballot this year, including abortion rights.
Image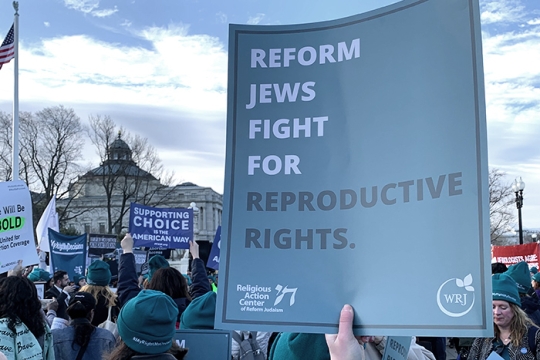 Even as we knew the Supreme Court was likely to undermine and even overturn abortion rights, to see the words in print in last night's leaked draft decision in Dobbs v. Jackson Women's Health Organization is shocking and painful. Here's how you can take action now.
Image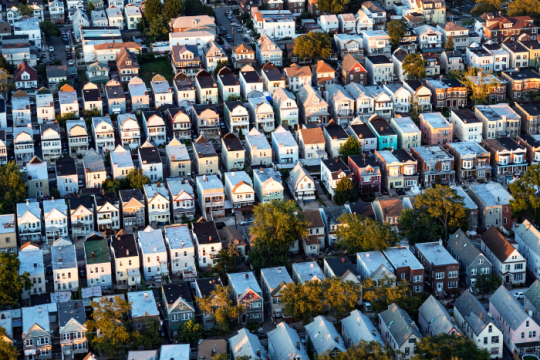 Last month, the Illinois legislature passed HB 2775, a bill that would end source of income discrimination in housing. Working across lines of difference as a member of the Illinois Coalition for Fair Housing, RAC-IL is proud to have played a key role in this successful campaign, which makes Illinois the twentieth state in the country to pass protections against income discrimination in housing. Governor J.B. Pritzker is expected to sign the bill in the coming weeks.