Image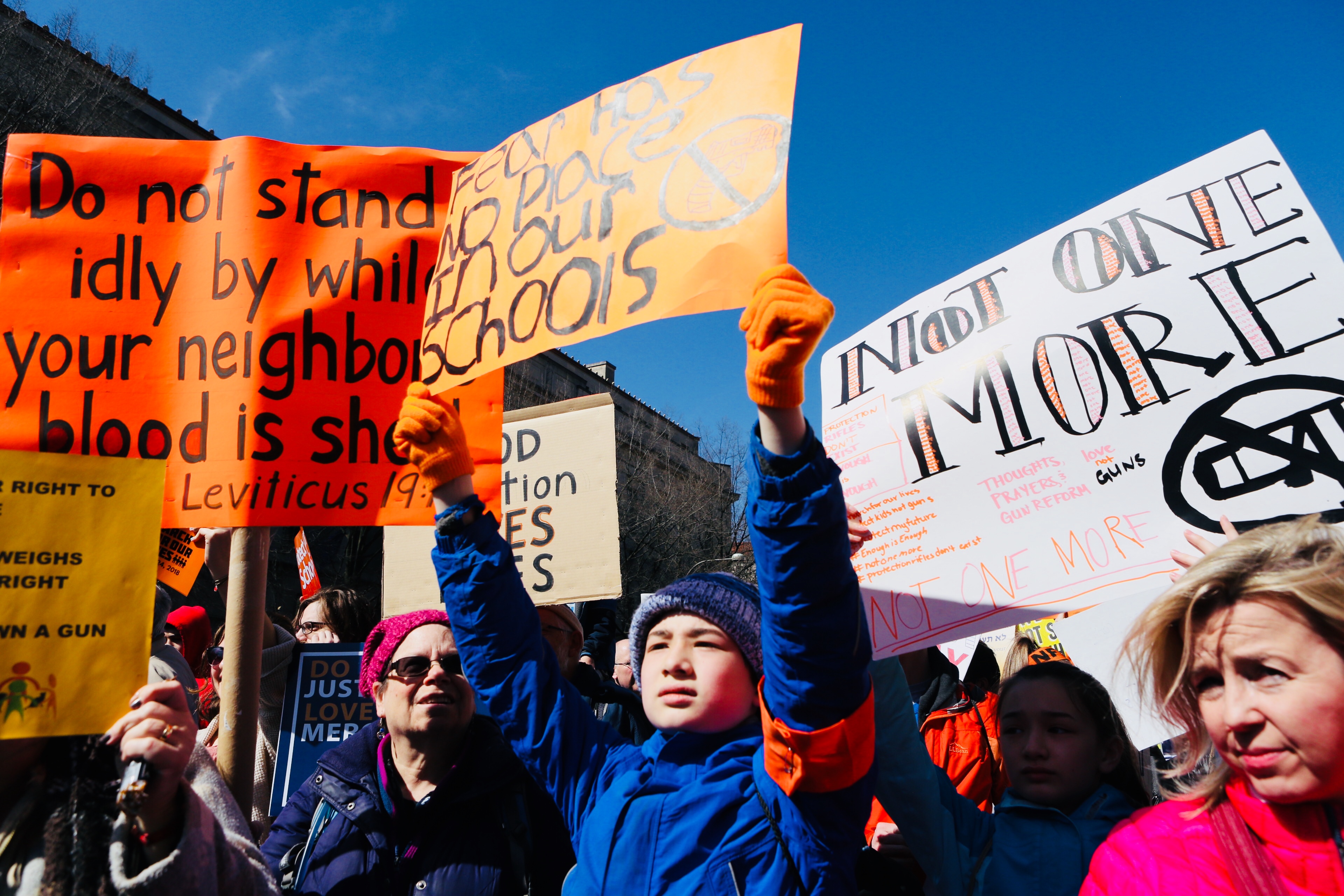 Photo by Hector Emanuel
Why is this night different from all others? It is the essential question that the Jewish people ask themselves at the Seder table as we celebrate Passover. During Passover we do things not usually considered appropriate for the dinner table. As we recall the story of our ancestors' escape from Egypt, we recline, relax, and celebrate our freedom. It is a joyous occasion, full of hope and stories of tremendous courage. 
The same could be said about the March for Our Lives movement and its impact on the gun control debate. Why is this movement different from prior attempts to reform our gun laws? Simply put: the children are leading the way. During the Seder, the youngest ask what are known as 'The Four Questions.' Their inquiry and natural curiosity drive the discussion during the meal.
This whole movement began with us young people asking why our politicians prioritized their own reelection campaigns over our lives. We asked why active shooter drills became a normal part of the school year, or why anyone thought that 'thoughts and prayers' were an adequate response to the death of children.
The adults gave us no answers. So, much like the young people during the Seder, we sought out the answers ourselves. We learned that for far too long, politicians had been accepting donations from the gun lobby in exchange for not only failing to pass common sense gun laws, but relaxing current laws as well.
As Reform Jewish youth, we are committed to building inclusive communities, repairing the world, and pursuing justice. Our work is just beginning.
This past February, just days after the massacre in Parkland, NFTY – the Reform Jewish Youth Movement, passed a lengthy resolution affirming our commitment to ending gun violence, and taking a stance on gun legislation that we believe will ultimately reduce the number of deaths from gun violence in the United States. 
Leviticus 19:16 instructs us to not stand idly by while our neighbor's blood is shed, so Reform Jewish teens have decided to act. We are urging Congress to ban the purchase and sale of assault weapons as well as high capacity ammunition magazines.
Deuteronomy 16:20 says we shall pursue justice, so we want our government to establish universal background checks, close the private sale loophole, and strengthen the National Instant Criminal Background Check System.
Proverbs 24:16 speaks of a righteous man who stands up in the face of adversity. Despite the millions of dollars the gun lobby spends to prevent common sense gun reform laws from we demand that Congress oppose expanded concealed carry reciprocity legislation, which would allow anyone with a concealed carry permit in one state to carry a concealed weapon in all states.
Pirkei Avot 1:14 asks us to be for more than ourselves, but to be for others. Enacting a gun violence restraining order law, which would temporarily prohibit an individual from purchasing or possessing firearms when deemed by a judge to pose a danger to self or others could prevent more people from dying.
Contact your members of Congress and urge them to take immediate action on gun violence prevention with the Religious Action Center's easy-to-use tool.
Ultimately the Torah commands us to do Tikkun Olam or repair the world. In this time of Passover, when the children are at the center of our tradition, it is clear that the teens of NFTY are leading the way in demanding the change that is needed to ensure that we can once and for all rid this country of the epidemic of gun violence.
Stay engaged with NFTY and the Reform Movement's ongoing campaign to end gun violence — beginning with a call-in day to Congress on April 10. Visit www.NFTY.org/GVP/ACT to learn more.
Noah Fineberg is a high school student and a member of Temple Beth Orr in Coral Springs, Florida, where he serves as the Social Action Vice President of the Temple youth group.
Related Posts
Image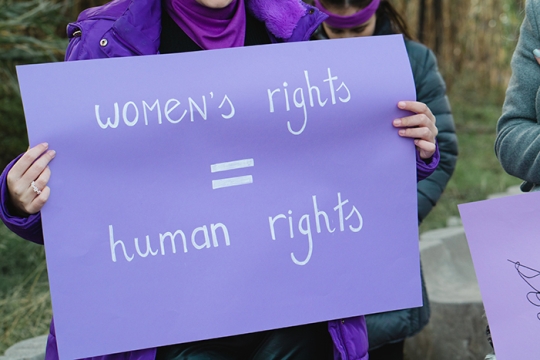 March is Women's History Month, a celebration that recognizes and celebrates the contributions of women throughout the nation's history.
Image
I spent the first year of the pandemic in South Korea, but even before the pandemic, I wore masks because of the bad air days. South Korea's rapid transition from a war-torn nation to an industrial superpower with a GDP equivalent to the State of New York exacted a terrible cost on Korean air quality.
Image
Any day now, Judge Matthew Kacsmaryk will issue a ruling in Alliance for Hippocratic Medicine et al v. U.S. Food and Drug Administration et al, a case that asks the United States District Court for the Northern District of Texas to order the Food and Drug Administration to rescind its 20-year-old approval of mifepristone (one of two medications commonly used in medication abortion)--a major decision that could pull the drug off the market nationwide.