The theme of openness and inclusion – Audacious Hospitality at its finest – is emphasized throughout our Passover seder, from the early expression of "may all who are hungry come and eat" through the penultimate act of opening the door for the prophet Elijah.  This Passover there are many people living with fear behind closed doors:  students fearful in the wake of school shootings; DREAMers and other immigrants fearful of deportation; transgender and gender non-conforming people, fearful of harassment and discrimination.
International Transgender Day of Visibility (March 31) was established in 2009 and is (according to the Human Rights Campaign), "a day to celebrate the courage it takes to live openly and authentically…"  In 2018, International Transgender Day of Visibility is the first day of Passover, a meaningful coincidence.  Passover similarly celebrates the freedom of our ancestors (and our freedom) to live openly and authentically, free from oppression (and servitude in ancient Egypt/Mitzrayim).  There are many people in our world—including friends and members of our families—unable to live openly and authentically, forced to use a bathroom that does not correspond to their gender.  In celebrating our freedom during Passover, we should also recognize that there are many who still experience harassment, oppression, and fear.
A reading in "The Open Door Haggadah" (CCAR Press, 2002; edited by Rabbi Sue Levi-Elwell) captures the symbolism, historical significance, and tension of opening the door for Elijah, one of my favorite Passover seder memories:
"But we Jews have not always opened our doors with hope on seder nights.  Too often in our history, we have opened our doors reluctantly, with fear.  When prejudice and hatred blinded our neighbors, we left our doors ajar to show that we gathered not for an evil purpose…" (page 86)
Opening the door for Elijah is a symbolic expression of our hopes for a better future—the world as it should be—even as it recalls our historical fears (hiding from violence and oppression, especially during Passover when there have been many antisemitic attacks).  The closed door reminds us of generations who hid their Jewish identity to avoid violence and oppression.
The sharp increase in incidents of anti-Semitism in the past year, especially in schools, may cause us to feel that we are again objects of distrust, that living openly and authentically is an ongoing struggle.  I am also troubled by a 2016 National Center for Transgender Equality survey of the transgender community, which showed 78% of students who "expressed a transgender identity or gender non-conformity while in grades K-12 reported harassment."  These troubling statistics demonstrate that living visibly as a transgender or gender non-conforming person is brave – and often unsafe.  Oppression of transgender and gender non-conforming students is institutionalized when students are denied access to restrooms and other facilities that correspond to their gender identity.
Throughout the Passover seder we are reminded that we were oppressed, forced to live inauthentic lives, in Egyptian servitude and throughout our history.  The words of Exodus 13:8 instruct us to "tell your child on that day, saying: 'This is because of what God did for me when I went free from Egypt.'"  And we are reminded to open our doors to those who are hungry, to heed the words of Exodus 23:19 "You shall not oppress a stranger, for you know the feelings of the stranger, having yourselves been strangers in the land of Egypt."
The Jewish social justice pioneer, Leonard Fein, z"l, shared the response of the Greek philosopher Thucydides to the question, "When will there be justice?  When those who are not injured are as outraged as those who are."  We, as Jews, have a sacred obligation to advocate and be as outraged as those injured by oppression.  We have known distrust and fear; we have known what it is to hide behind closed doors, we have hidden our identity fearing discrimination and oppression.
On Passover, as we celebrate what it means to live openly and authentically, free from the burdens of servitude and fears of oppression, let us recognize the members of our families, congregations, and communities who live in fear behind closed doors.  This Passover, as we celebrate our freedom and International Transgender Day of Visibility, let us open our doors to Elijah and a better future; let us ensure that every door is open for every person who wants to enter.  This our hope:  Next year in Jerusalem!  Next year may all be free!
The Urgency of Now Transgender Rights Campaign is taking action in the weeks leading up to and after March 31, International Transgender Day of Visibility. We are mobilizing reform congregations to deliver letters to schools and school districts either thanking them for enacting policies that affirm the rights of transgender students or encouraging them to enact such policies. Click here to learn more and get involved in our TDOV action.
Rabbi David Levy Reiner serves as the rabbi at Congregation Shir Shalom of Westchester and Fairfield Counties in Ridgefield, Connecticut.  Rabbi Reiner has benefited from and helped support the work of the Religious Action Center as a Rabbi Balfour Brickner Rabbinic Fellow for Social Justice, a two time coordinator of the Machon Kaplan Social Action Internship Program, a member of the Reform Jewish Voice of New York State leadership team, and as a L'Taken chaperone.  Rabbi Reiner currently serves as a member of the Transgender Rights Campaign leadership team.
Related Posts
Image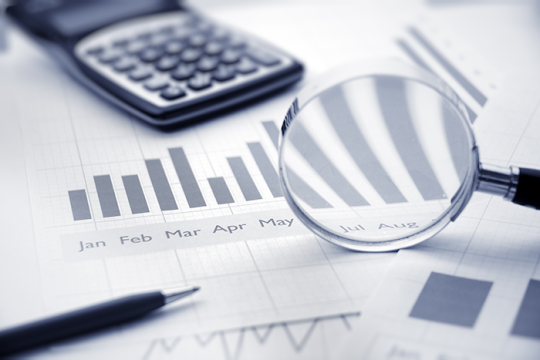 The FBI recently released 2022 Hate Crime statistics for the nation. Hate crime is defined as a committed criminal offense which is motivated, in whole or in part, by the offender's biases against a race, religion, disability, sexual orientation, ethnicity, gender, or gender identity.
Image
We stand with the people of Israel during these difficult and challenging days and pray for the safety and immediate release of all of the hostages. See our resources and actions you can take.
Image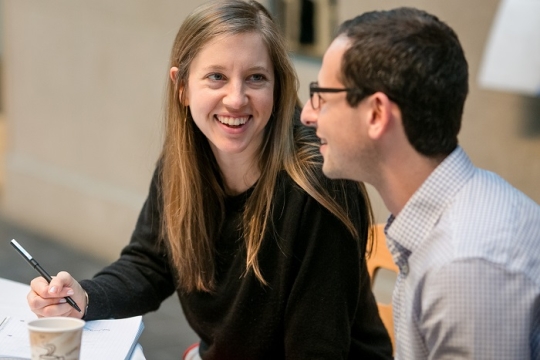 The guide below offers some frameworks and shared agreements for structured group conversation as well as some suggested questions.