Image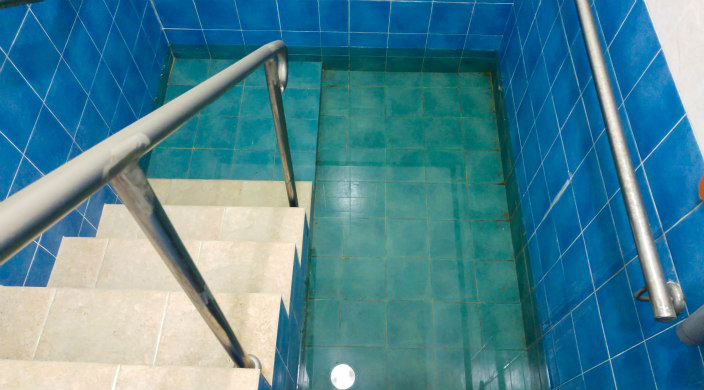 As a part of the Knesset's summer session, Israel's legislative body recently passed a law banning Reform and Conservative conversions at the state's publicly-funded and maintained ritual baths, or mikvaot. The bill, which passed on Monday, July 25, came as a response to a Supreme Court ruling made in February that required the Ministry of Religious Services to open their mikvaot to Conservative and Reform conversions. The Ministry, which is dominated by Israel's Chief Rabbinate, argued before the court that Reform and Conservative conversions were not religiously valid and therefore should not be allowed to take place in public mikvaot. The court disagreed and handed down a major victory for those seeking religious pluralism in the Jewish State.
The response from Orthodox parties in the Knesset was to legislate to reverse the decision. Despite controversial hearings and a legal opinion from Attorney General Avichai Mandelblit warning that the proposed law violates Israelis' basic right to freedom of religion, the United Torah Judaism party was able to get the bill passed into law. Government officials have promised the Reform and Conservative movements that they will build mikvaot exclusively for their use, but this was not included in the bill's language.
Our Reform Jewish Movement, both in North America and in Israel, has been advocating against this bill since its inception. Commenting on the bill's introduction, URJ President Rabbi Rick Jacobs called upon "Prime Minister Benjamin Netanyahu to veto this bill and to speak out against it as soon as possible." After its passage, Rabbi Jacobs joined Israel Movement for Reform and Progressive Judaism head Rabbi Gilad Kariv in condemning the new law and arguing that such decisions "will only lead to continuing cynicism on the part of world Jewry regarding the commitment of Prime Minister Netanyahu and his coalition to support any action that advances the rights of non-orthodox Jews." Together, they vowed to escalate efforts for increased recognition for progressive Jewry in the courts and beyond.
From the still-stalled Kotel agreement to these recent machinations regarding mikvaot, the future of Reform Judaism in Israel is at a critical juncture. It is crucial that we continue to follow this important stories and act in support of our partners in the Jewish State, so that all will be able to convert, pray, live and act according to their religious beliefs. Learn more about our work for pluralism in Israel by visiting RAC.org's Israel Page and the Israel Religious Action Center.
Related Posts
Image
This moment requires a strong moral voice.
Image
This is not a eulogy. I have not changed my belief in and love for Israel, nor have I given up hope for its future. Israel will be what we make it and will belong to those who fight for it.
Image
On Wednesday, October 26, the United Nations Educational, Scientific and Cultural Organization (UNESCO) passed a