Image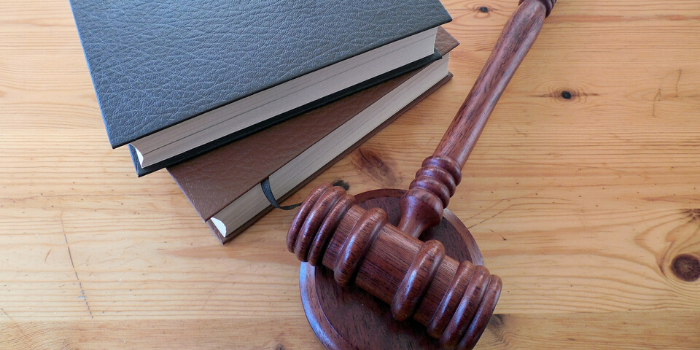 One week after participating in the HIAS Immigrant Justice delegation to San Diego, I was still haunted by memories of the men, women, and children getting up in the early hours of the day to be at the U.S. border at 4:00 a.m. to plead their case in court — before being returned to Mexico by armed guards to await a hearing. I could only think of my ancestors who struggled to get to America, where they would be safe and free to thrive. They were met by the Statue of Liberty welcoming them; not a border wall saying, "you are not welcome here."
I'm an attorney who just a year ago knew nothing about immigration law. I'm still far from an expert, and I speak only English. But that hasn't stopped me from volunteering on immigrant justice cases. Since starting, I've been able to help with intakes and other interviews and do research using my "legal framed" mind.
Immigrants desperately need legal assistance and I'm calling on all my attorney friends in the Reform Movement to please join me in volunteering.
In this blog, I'll outline some aspects of the current legal landscape and my experience doing pro bono work on these issues.
The Legal Landscape
Two key recent legal developments have been the Migrant Protection Protocols (MPP) — also known as the "Remain in Mexico" policy and the "Safe Third Country" policy.
"Remain in Mexico" is a government policy implemented beginning in January, whereby foreign individuals entering or seeking admission to the U.S. from Mexico — "illegally or without proper documentation" — are returned to Mexico. They wait outside of the United States for the duration of their immigration proceedings, even if they are attempting to claim asylum, which is legal under U.S. law.
The "Safe Third Country" agreement states that anyone entering the U.S. from the southern border is ineligible to seek asylum in the United States if he or she traveled through a "safe third country" en route to the United States and did not apply for asylum in that country. This applies to those who arrived after July 15, 2019, and a law suit is pending.
Witnessing Asylum Hearings
The HIAS Immigrant Justice delegation consisted of four attorneys and one investigator/translator. We spent a week in San Diego with the Removal Defense Program, run by the San Diego Jewish Family Services. The program consists of a few attorneys, support staff, and local pro bono attorneys who provide legal assistance to those attempting to enter the United States — especially those fleeing persecution and seeking asylum.
On my first day in San Diego, I sat in an immigration judge's courtroom to observe cases. All of the applicants that day had been processed at the border, where they underwent a preliminary interview, received a number, and were returned to Mexico to await assignment of a court date. On the date of their scheduled hearing they were required to present themselves at the port of entry at 4:00 a.m., at which time they were loaded onto guarded buses and brought to the courtroom in San Diego. The judge appeared by video conference from Atlanta. None of the 100 immigrants in court that Monday had an attorney. They received a list of legal aid groups – all of which were in the United States, while the asylum seekers were forced to stay in Mexico under the MPP policy. When I left the courthouse that day, all the immigrants were lined up and loaded back on the buses to Mexico to await their next hearing date. It was heartbreaking to watch the armed guards cordoning off the area where they would load the buses as I returned to my own car.
On a happier note, I also observed an asylum hearing in San Diego where a man from Honduras fleeing religious persecution and government harassment was granted asylum. The applicant was represented by a pro bono attorney with a file almost 10 inches thick. However, the government reserved its right to appeal and the man was still returned to the port of entry. Neither the judge nor the attorneys knew what would happen next or whether the granting of asylum would allow him immediate entry to the United States.
Conducting Interviews and Doing Research
My second day on the delegation consisted of conducting intake interviews via telephone with folks in the MPP program waiting in Mexico. Since MPP began in January, over 40,000 adults and children have been made to wait in Mexico. The phone interviews lasted about 90 minutes and I worked with a Spanish translator. One 24-year-old man I spoke to was fleeing gangs and extortion in El Salvador. Another family from Honduras were fleeing because of threats to their life. In both cases they were afraid to report these threats to the police in their native countries. Many of those I spoke to were so desperate to escape their home countries that they gave up everything to undertake the arduous journey to safety in the United States, only to become trapped in in Mexico with little money, scarce decent and safe housing, and no legal permission to work.
On my third day, I went to interview asylum seekers held at the Otay Mesa Detention Center near the Mexican border — a privately-run detention center surrounded by high barbed-wire fencing. The security protocol was so tight that you had to go through a series of locked fence enclosures and doors before you could even enter the building; and inside, locked doors sectioned off each area.
Once admitted, I was allowed to see the asylum seekers on my list who had requested legal assistance through Jewish Family Services. The stories were all similar — fleeing due to fears of persecution because of religion, fears of gang violence, or fears of government retribution for speaking out against human rights abuses; and a long journey to get to the U.S. border.
To my surprise, a few of my "intake" interviews at the detention center were with people who had fled countries in Africa, flown to South America, and traveled north — only to end up behind barbed wire in a "secure" detention center. One man told me how he had escaped from prison in Eritrea where he had been held for a year without charges or trial for criticizing the government. A man from Cameroon had been discriminated against and wounded in a student demonstration for being an Anglophone activist.
On my last day in San Diego I helped research "country conditions," which is a large part of proving an asylum case. I verified the applicant from Cameroon's story by finding that the dates he set forth in the affidavit corresponded to newspaper accounts of demonstrations in his city. The case is still going forward and I volunteered to continue assisting on it from my home in Miami.
How to Get Involved
Media reports say that only two of the 40,000 migrants waiting in Mexico under MPP have won asylum so far.  There are so few attorneys, and migrants are faced with the maze of getting through convoluted legal proceedings where the rules keep changing, where the documents submitted must be in English, where translators are available only for Spanish speakers despite many indigenous Latin American dialects being spoken by the applicants. For folks unfamiliar with the United States, navigating the legal system without legal representation is an impossibility.
That's why we need more lawyers from across the United States to volunteer their time and expertise to help.
Contact me at buchbim@gmail.com and I will facilitate your involvement.
Related Posts
Image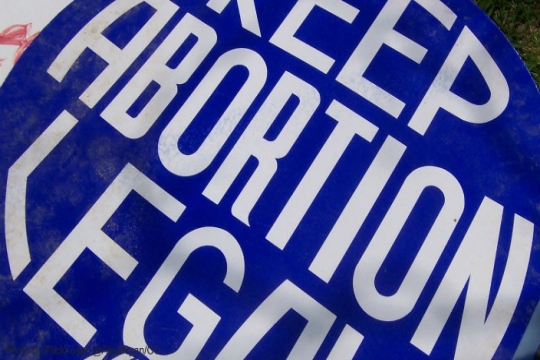 Here are some resources and actions to protect and advance abortion access.
Image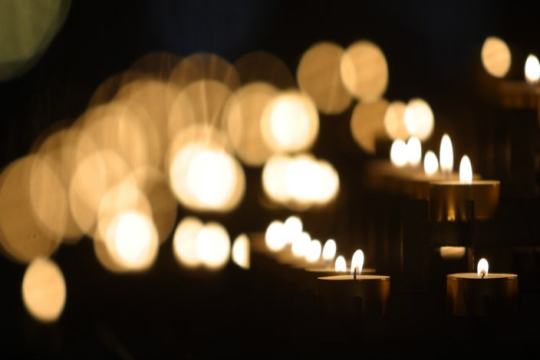 Tishah B'Av is a day of mourning, commemorating the destruction of the first and second Temples. In recent years, it's also a day to mourn other tragedies that have darkened Jewish history - the Romans putting down the Bar Kochba revolt, mass murders of Jewish communities during the Crusades, expulsions from England, France, and Spain in the Middle Ages, and the Holocaust.
Image
L'Taken is a transformational, innovative, and fun four-day program in Washington, D.C. that teaches high school students about the intersection of Jewish values and public policy. The program also trains them in leadership skills.