Image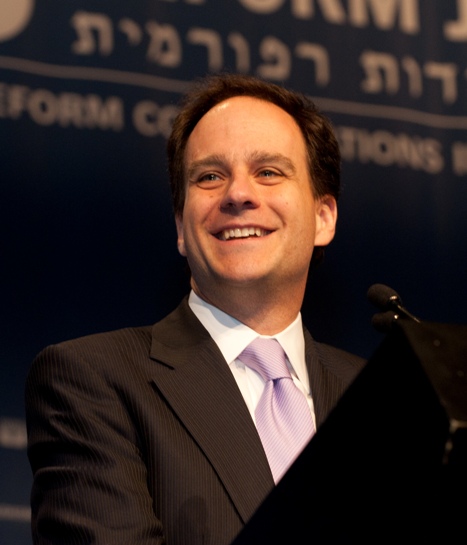 What a whirlwind year! As we close out an exciting 2015, my first as the director of the Religious Action Center, this note of thanks is to tell you how much I appreciate your ongoing support for me personally, and for the Reform Movement's work of Tikkun Olam.
A snapshot of this past year shows the impact we can have when we work together to make our nation and our world more just:
Drawing on the Reform Movement's history and our shared Jewish values, we embarked on a renewed campaign for racial justice in the United States. From commemorating the 50th anniversary of Bloody Sunday in Selma, AL, to the more than 200 Reform rabbis who marched in the NAACP's America's Journey for Justice this summer, we look forward to continuing this sacred work in 2016.
As part of the broader Reform Jewish Movement and under the guidance of my gifted staff, we crafted a resolution affirming our Movement's longtime commitment to equality and inclusion of the transgender community in our congregations and in our broader society. The resolution, which passed with overwhelming support at the URJ's Biennial Convention, was widely publicized in media outlets including the Associated Press and the Washington Post.
We have also worked to address some of the most challenging issues facing our nation, including gun violence prevention, LGBT equality, disability inclusion, economic inequality and climate change. With synagogues in every state, we have helped play a key role addressing these issues at the local level as well.
The RAC's close alignment with the Just Congregations initiatives of Reform California and Rabbis Organizing Rabbis has fostered the growth of our social justice work by tapping into the grassroots and expanding engagement in local action. I am particularly proud of Reform CA's role in the passage of anti-racial and identity profiling legislation in the state.
I hope you will do the following to continue to support our work:
My best wishes for a 2016 of peace and justice for you and your loved ones.
Related Posts
Image
We stand with the people of Israel during these difficult and challenging days and pray for the safety and immediate release of all of the hostages. See our resources and actions you can take.
Image
Before sharing some tools for facing and combating antisemitism, it's important to have a clear understanding of exactly what antisemitism is. 
Image
When we think about climate change, I believe we often get lost in the global context and forget about its local impacts. Climate change is a complex, unfamiliar, slow-moving, and intergenerational problem that covers a broad range of policies, topics, and headlines.