Image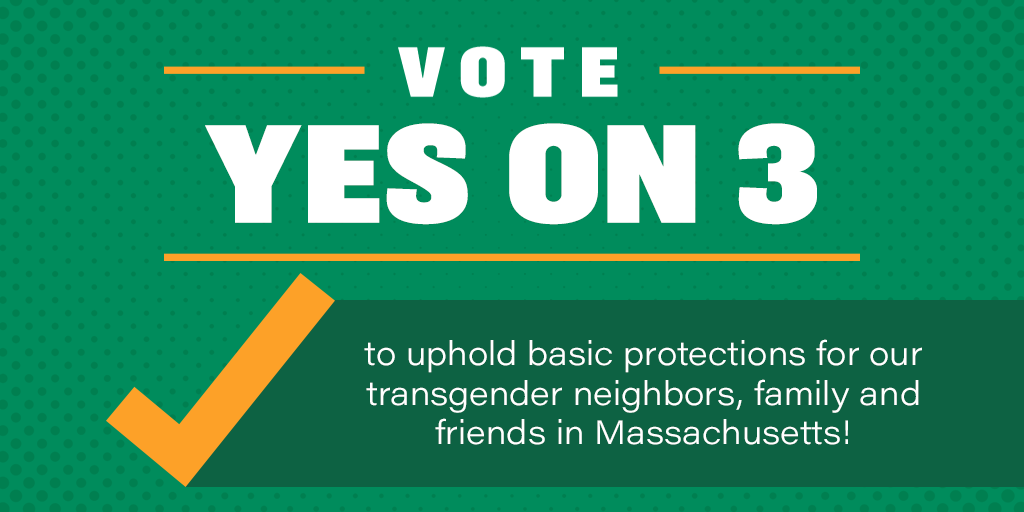 Over the next two weeks, Reform Jews across North America have a unique opportunity to stand up for justice as Massachusetts becomes a national battleground for transgender equality. Voters face a historic ballot referendum that would repeal critical nondiscrimination protections for transgender people across the state. Yet the outcome of the vote is especially significant because it will also set the tone for future debates over LGBTQ equality across the country. Reform Jews everywhere should care about this vote.
Since 2016, Massachusetts state law has protected transgender people from discrimination in public places such as restaurants, movie theaters, medical offices, and restrooms. Unfortunately, opponents of the law collected enough signatures to place a veto referendum on the ballot this November. This referendum marks the first statewide popular vote on transgender nondiscrimination protections, and it is imperative that Massachusetts voters choose Yes on Question 3 to uphold the 2016 law. The vote will determine whether legal safeguards continue protect transgender and gender non-conforming people in Massachusetts from harassment and discrimination.
But this referendum also has significant nationwide implications. States and municipalities considering implementing nondiscrimination protections may be discouraged from doing so. Even worse, failure to uphold these protections in Massachusetts could galvanize rollbacks in other states which are less amenable to LGBTQ equality. The Human Rights Campaign reports that merely 20 states and the District of Columbia currently prohibit discrimination based on sexual orientation and gender identity in public accommodations, and this number could drop considerably if the Massachusetts repeal is successful. As the campaign manager for Freedom for All Massachusetts explains: if opponents of the law "succeed in repealing equal rights in Massachusetts, they can succeed anywhere."
In short, this vote does not just affect Massachusetts. While momentum is on our side, we must not get complacent. A recent survey from the University of Massachusetts Lowell found that 74% of likely voters plan to vote yes but also noted a high level of voter confusion about the referendum. This indicates that the race is likely tighter than polling suggests, and it is critical that we educate voters about the referendum.
Want to join our voter education efforts? Sign up to host or participate in a virtual phone bank in support of transgender rights and #YesOn3. Phone banks are ongoing throughout the next few weeks and are flexible to fit your schedule. Calling voters is a perfect way to make a difference even (especially!) if you live outside Massachusetts. Be sure to let us know how you take action using the RAC Civic Engagement Campaign reporting form.
Whether you live in the Bay State, the Golden State, or somewhere in between – the stakes could not be higher for transgender equality. For more information, check out these resources:
Related Posts
Image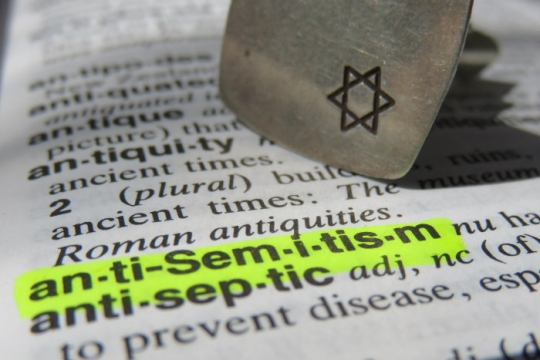 On Monday, the FBI released its annual compilation of hate crimes statistics, which summarizes all hate crimes reported to the FBI in 2019. The grim data underscore the alarming power of hateful ideologies.
Image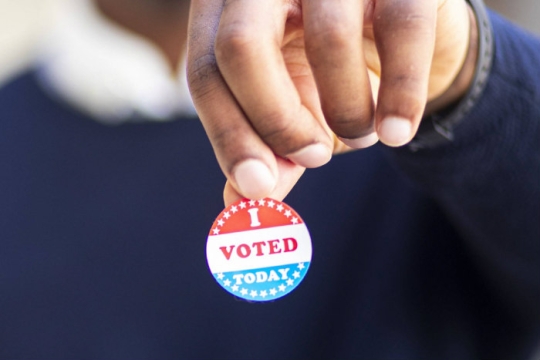 Democracy doesn't happen every four years at the ballot box; democracy needs to be affirmed daily by each of us. That happens when we commit to engaging with one another, rather than tuning each other out.
Image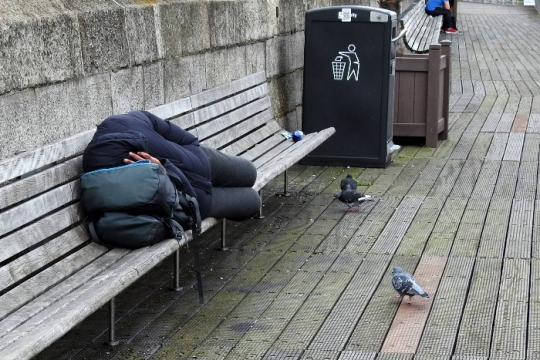 Against the backdrop of the COVID-19 pandemic, the crises of hunger and homelessness in the U.S. are more urgent than ever. It is our imperative to understand the scale of these injustices and demand much-needed relief for those most vulnerable.