Image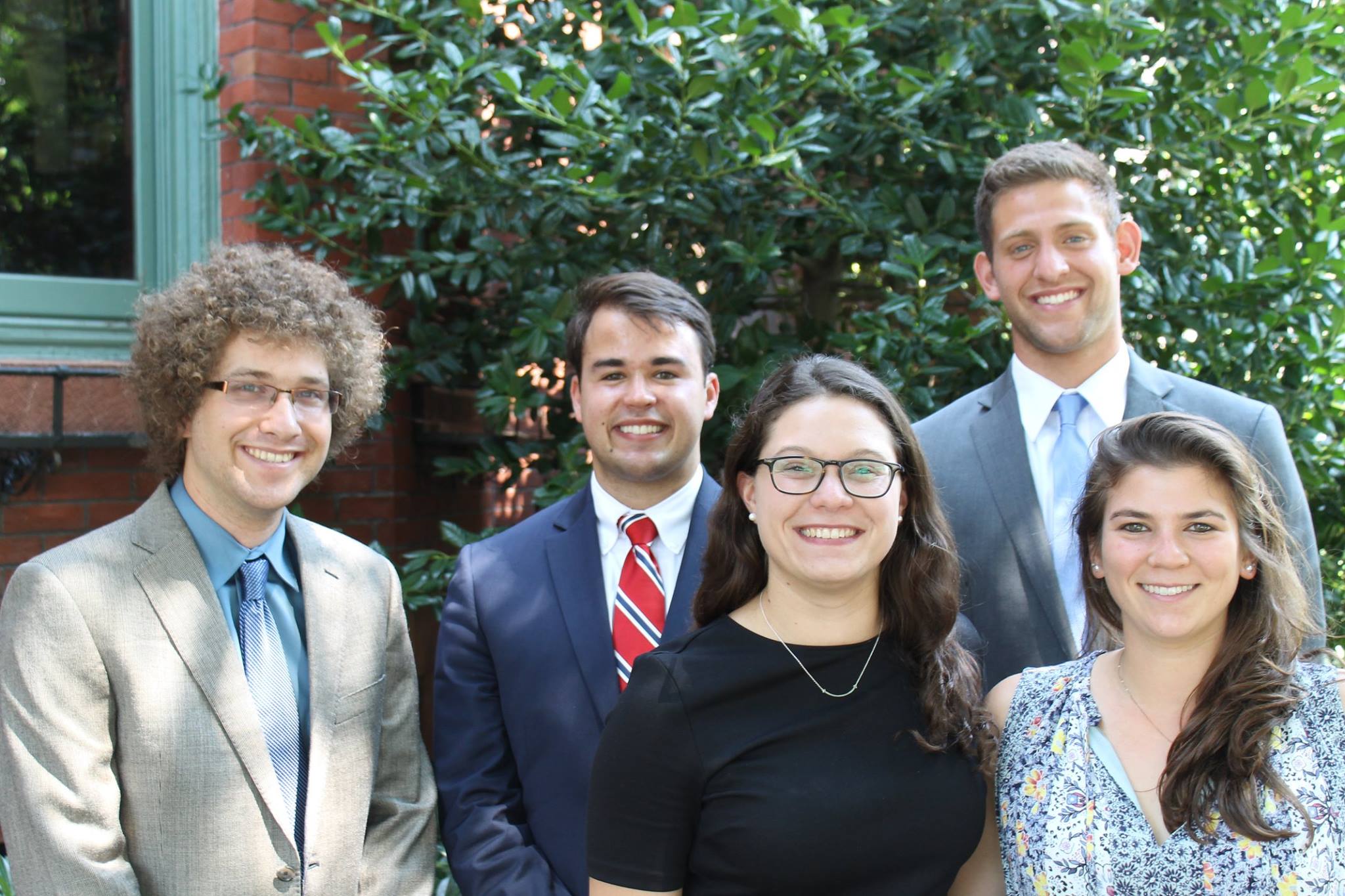 We are excited to begin this year as the RAC's 2017-18 class of Eisendrath Legislative Assistants. We come to the RAC with a wide range of experiences and interests and look forward to growing together as a community of activists, thinkers, and change-makers. We are honored to be a part of this timehonored and dynamic tradition. We look forward to representing the Reform Movement's values and policy positions here in Washington, and to serving as resources to leaders and activists across North America. Please do not hesitate to reach out and talk to us!
Jonah Baskin grew up in the Denver Jewish community. Jonah recently graduated with honors from the University of Chicago where he received degrees in Public Policy and Environmental Studies. At UChicago, Jonah served as president of the Jewish Students' Association and as the social justice chair on the UChicago Hillel board. Jonah is also proud of his work at JCC Ranch Camp where he staffed multiple backpacking trips and led the camp's first international service learning trip, for which he also developed the curriculum. This year, Jonah will be working on environmental policy, covering climate change, clean air and water, and food justice, as well as disability rights, campaign finance reform, and judicial nominations. Jonah will also be spending part of his time working with Reform Jewish Voice of New York State.
Susannah Cohen recently graduated magna cum laude from Columbia University with a degree in American Studies with honors. During her time at Columbia, Susannah led an Israel discussion group called ThinkIsrael, was an active member of Sigma Delta Tau sorority, and interned for the National Center for Access to Justice and Senator Chuck Schumer's New York and DC offices. Susannah grew up in New Rochelle, New York, and relished her time as a camper and counselor at URJ Eisner Camp for eight years. She is thrilled to be combining her deep Jewish values with her passion for policy by working on her portfolio, which includes reproductive rights, pay equity, housing, homelessness, labor issues, living/minimum wage, working families, and human trafficking, as well as working with the Women of Reform Judaism. Susannah will be working with the RAC's staff in California. 
Matt Fidel is a graduate of the University of Michigan, where he studied Public Policy and History. During college, Matt was involved in student government and enjoyed playing on a variety of intramural sports teams. Originally from Pittsburgh, Pennsylvania, Matt is excited to be living in our nation's capital and working at the RAC. Matt's legislative portfolio includes racial justice, civil rights, voting rights, criminal justice reform, drugs/alcohol/tobacco, the death penalty, gun violence prevention, and Native American issues.  He will also be working on the Urgency of Now: Criminal Justice Reform and will be working alongside RAC staff in Ohio to organize our community around legislative priorities in the state.
Noah Fitzgerel is from Annandale, Virginia, and is a member of Temple B'nai Shalom in Fairfax Station. Noah graduated magna cum laude from Brown University with an A.B. in political science and religious studies with honors, where he was elected to Phi Beta Kappa. At Brown, Noah served as president of Brown RISD Hillel and as content director of the Brown Political Review. He is a founding member of the youth advisory council of Americans United for Separation of Church and State. Noah has worked for MSNBC and ABC News in Washington, where he covered national politics. Noah's legislative portfolio includes church/state issues, LGBTQ rights, civil liberties, hate crimes, and interfaith issues. As part of his work, Noah will be part of organizing the Urgency of Now: Transgender Rights Campaign. He will also work on supporting the RAC's legislative priorities in the state of Texas. 
Elizabeth Leff is a proud product of the Reform Movement. She is from Lake Placid, New York, and is a recent graduate of New York University with a degree in Global Public Health/Media, Culture and Communication. In college, she found a community working in residential life, Kesher (the Reform Jewish community at NYU) including leading Shabbat services, organizing student events, and engaging new community members, and Bridges: Muslim-Jewish Dialogue at NYU where she found a passion for multifaith dialogue and women's leadership in faith communities. This year at the RAC, she will be working on a wide range of issues which include immigration, refugees, international religious freedom, foreign policy, Israel, world Jewry and antisemitism, and global justice and global poverty. In addition to these issues, Elizabeth will be teaming up with the field team member from Illinois to work on organizing behind legislative efforts on the local land state levels. Alongside the immigration folder, she will be working on the Urgency of Now: Immigrant Justice Campaign to push for state and federal level comprehensive immigration justice reform.
Related Posts
Image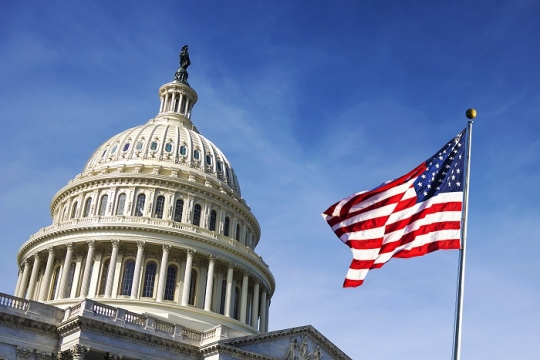 For more than six decades, the Religious Action Center of Reform Judaism has worked to educate, inspire, and mobilize the Reform Jewish Movement to advocate for social justice both within our Jewish community and outside of it. Key to that work are the emerging leaders of the Eisendrath Legislative Assistant Fellowship.
Image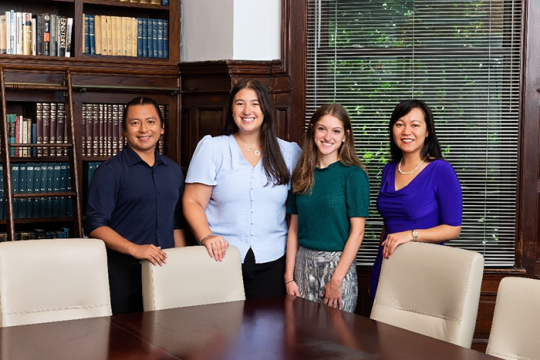 Whenever I see the notice that the Religious Action Center (RAC) is recruiting for Legislative Assistants (LAs), I immediately flash back to 1983 when I was an intern at the RAC. It was an amazing experience!
Image
I have always felt a strong sense of family when in Jewish spaces. Yet, my life experience has taught me that it is through the encounters with people of different backgrounds who have unique stories that the direction we take is shaped. This idea has helped me to no longer ask about what I deserve in life, but rather how I can use my privilege to give back to others. The same drive is what led me to apply to the Eisendrath Legislative Assistant Fellowship at the Religious Action Center - a unique opportunity to make a difference not many people believe is possible.