Image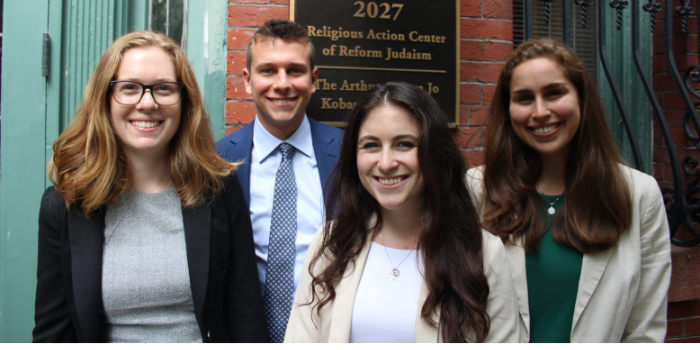 We are very excited to dive into our work as the 2019-2020 Eisendrath Legislative Assistants! Though we have diverse backgrounds in social justice work, we are all deeply committed to bringing about a more just, equitable, and compassionate world during our time at the RAC. We are proud to represent the Reform Movement and its values during this crucial moment in history, and we welcome you to contact us with any questions you may have about the Reform Movement's policy positions.
---

Danny Cooper (he/him) grew up in New York City, where he was a member of the Village Temple. He graduated with a Bachelor of Science in Journalism and a Minor in Legal Studies from the Medill School of Journalism at Northwestern University. In college, Danny served as the VP of Outreach for the student executive board of Northwestern University Hillel, the co-president of Challah for Hunger's Northwestern chapter, the Assistant Opinion Editor for the Daily Northwestern, and a Peer Adviser for Northwestern's orientation program. He also interned for Congresswoman Carolyn B. Maloney in New York, the Jewish Council on Urban Affairs, and Injustice Watch. Danny's legislative portfolio includes immigration, refugee issues, interfaith issues, international religious freedom, civil liberties, and campaign finance reform. He will also work to support the RAC's legislative priorities in Texas and the Brit Olam Immigration Cohort.
---

Jamie Starr (she/her) first developed her strong sense of Jewish identity and passion for social justice growing up in Northern Virginia as an active member of Temple Rodef Shalom. She graduated with high honors from Swarthmore College where she studied Philosophy and Psychology and conducted research in political psychology. Jamie was deeply engaged with Jewish life at Swarthmore, serving as president of Kehilah, the main Jewish student organization, and leading programs connecting Jewish spiritual practice and environmentalism. For the past few summers, Jamie has interned in DC for then-Democratic Minority Leader Nancy Pelosi and the Bipartisan Policy Center. Her legislative portfolio includes the environment, separation of church and state, LGBTQ equality, hate crimes, and Native American issues. She will also be working to support the work of RAC-CA.
---

Ali Rosenblatt (she/her) is a recent graduate of the University of Michigan, where she studied Political Science and Sociology with a concentration in Law, Justice and Social Change, with a minor in Judaic Studies. At Michigan, she served on Central Student Government where she created an organization for international students. She was also very involved in Jewish life, working as a community dialogue coordinator at Michigan Hillel, and organizing civic engagement efforts as the MitzVote ambassador. Ali worked on a congressional campaign, with the Anti-Defamation League in Washington, DC as a participant of Machon Kaplan and at the Cities for Financial Empowerment Fund in NYC. Originally from New Jersey, Ali is thrilled to call DC her new home. Her legislative portfolio includes criminal justice reform, civil rights and racial justice, the death penalty, Israel, anti-Semitism, the Holocaust, arms control, and foreign policy. She also will support the staff and leaders in New York.
---

Katie Wysong (she/her) is originally from San Mateo in the San Francisco Bay Area, where she was a member of Peninsula Temple Beth El. Katie recently graduated magna cum laude from Georgetown University with a Bachelor of Science in Foreign Service. While at Georgetown, she served as president of both the Jewish Student Association and Campus Ministry Student Forum and as a student facilitator for Leaders in Education About Diversity. Katie has also interned for HIAS, Be'chol Lashon, the Organization of American States, and the Institute for the Study of International Migration at Georgetown. This year, she is excited to work on gun violence prevention, economic justice, labor issues, women's issues and human trafficking. Katie will also work with the Women of Reform Judaism and RAC-OH.
Related Posts
Image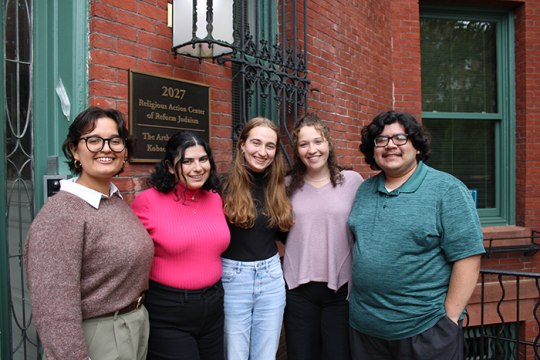 We are thrilled and honored to introduce ourselves as the 2023-2024 Eisendrath Legislative Assistants ! Our cohort brings a wealth of diverse backgrounds, interests, and experiences to our roles. We are united by a shared dedication to advancing the URJ's vision of peace and wholeness, justice and equity, and belonging and joy.
Image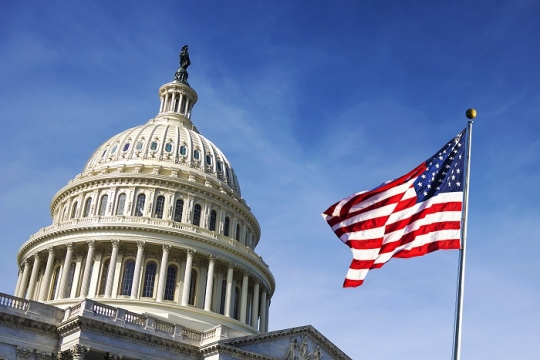 For more than six decades, the Religious Action Center of Reform Judaism has worked to educate, inspire, and mobilize the Reform Jewish Movement to advocate for social justice both within our Jewish community and outside of it. Key to that work are the emerging leaders of the Eisendrath Legislative Assistant Fellowship.
Image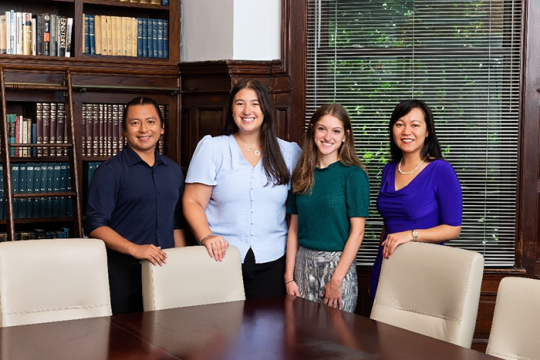 Whenever I see the notice that the Religious Action Center (RAC) is recruiting for Legislative Assistants (LAs), I immediately flash back to 1983 when I was an intern at the RAC. It was an amazing experience!