Today, the Supreme Court issued an historic 5-4 ruling in
Obergefell v. Hodges
in favor of marriage equality. Justice Anthony Kennedy's majority opinion strongly advocated for expanding freedom as the need arises.
The nature of injustice is that we may not always see it in our own times. The generations that wrote and ratified the Bill of Rights and the Fourteenth Amendment did not presume to know the extent of freedom in all of its dimensions, and so they entrusted to future generations a charter protecting the right of all persons to enjoy liberty as we learn its meaning. When new insight reveals discord between the Constitution's central protections and a received legal stricture, a claim to liberty must be addressed.
As Jews, we have a moral responsibility to advocate for marriage equality. The excitement and relief over the decision resounded across the Reform community. At the RAC, Rabbi Jonah Dov Pesner said:
Today's ruling, however, is about more than just state recognition and marriage benefits; it is about affirming the inherent dignity of same-sex couples and affirming that all people, regardless of whom they love, deserve the full protection of our Constitution. - Read More
The North American Federation of Temple Youth (NFTY) issued the following statement:
We are reminded once again that our generation has the power to change opinions and society for the better. Love ALWAYS wins. - Read More
Rabbi Marla J. Feldman of the Women for Reform Judaism (WRJ) said:
The Supreme Court's landmark ruling this morning confirming a constitutional right to same sex marriage is the latest and most significant expansion of civil rights that I have witnessed in my lifetime. I was a child when the civil rights and voting rights acts were passed and when Loving v. Virginia declared state bans on interracial marriage unconstitutional. So this ruling reflects my generation's victory, and it is sweet indeed. - Read More
Rabbi Dense Eger of the Central Conference of American Rabbis (CCAR) stated:
This is a day for rejoicing as the highest court in the land has recognized the basic humanity of lesbian and gay couples with this decision," said Rabbi Eger. "Many rabbis have worked tirelessly for this day—but we won't rest until there is full equality for the LGBT community in all areas. - Read More
On Twitter:
Jewish groups have lauded the Supreme Court's decision to legalize gay marriage http://t.co/TVvDKcKFiV #SupremeCourt pic.twitter.com/5LP0BdMdvz

— JTA | Jewish news (@JTAnews) June 26, 2015
Looking forward to the generation who will grow up in a world where everyone can marry the person they love #LoveWins pic.twitter.com/reABzwiqB2 — JWI (@JewishWomenIntl) June 26, 2015
This is a great day for Civil Rights! Happy Pride! #MarriageEquality for all. http://t.co/0ay4Enf9ma #LoveWins pic.twitter.com/7FgAzVs1ND — ADL (@ADL_National) June 26, 2015
In 1966, The Supremes said you can't hurry love. In 2015, the Supremes said the wait is over. https://t.co/iMgV9ljbr9pic.twitter.com/QFqKERDhGv — Keshet (@KeshetGLBTJews) June 26, 2015
On Facebook: // //
// //
What a morning! The Reform Movement's official statement on today's Supreme Court decision legalizing marriage equality across the U.S. can be found here: http://goo.gl/a6DKMtAnd together, let us say... Posted by Union for Reform Judaism on Friday, June 26, 2015
// //
Related Posts
Image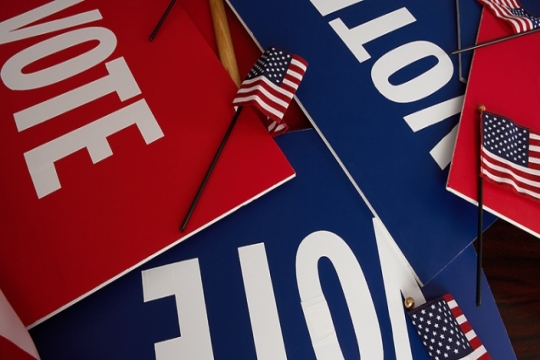 On Tuesday evening, we launched the Reform Movement's Every Voice, Every Vote campaign, our nonpartisan initiative to strengthen democracy by encouraging and protecting voter participation. As if this effort was not urgent enough already, the leaked draft Supreme Court decision in Dobbs v Jackson Women's Health Organization made clear that every issue of importance to our Movement is on the ballot this year, including abortion rights.
Image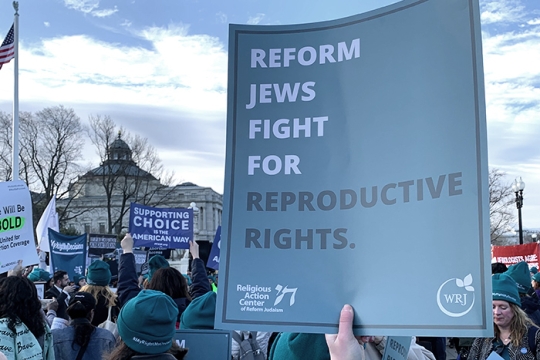 Even as we knew the Supreme Court was likely to undermine and even overturn abortion rights, to see the words in print in last night's leaked draft decision in Dobbs v. Jackson Women's Health Organization is shocking and painful. Here's how you can take action now.
Image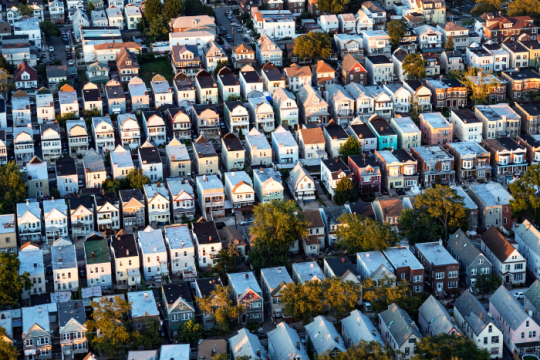 Last month, the Illinois legislature passed HB 2775, a bill that would end source of income discrimination in housing. Working across lines of difference as a member of the Illinois Coalition for Fair Housing, RAC-IL is proud to have played a key role in this successful campaign, which makes Illinois the twentieth state in the country to pass protections against income discrimination in housing. Governor J.B. Pritzker is expected to sign the bill in the coming weeks.